Setting the record straight
Wednesday, 5 June 2019 12:07 GMT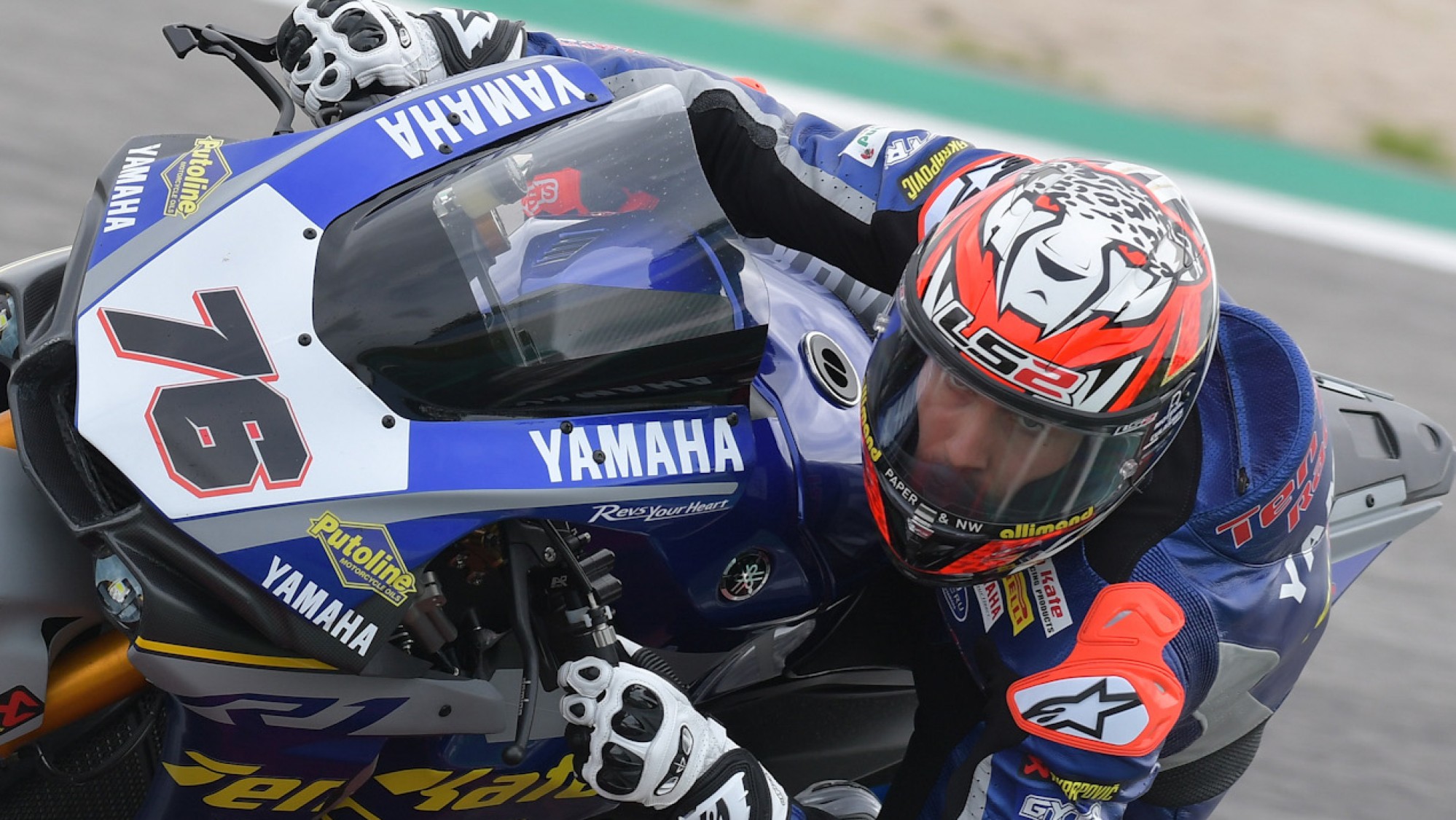 WorldSBK commentator Steve English looks ahead to the return to WorldSBK for Ten Kate Racing
Ten Kate Yamaha will take some getting used to, but how good is it see them back on the MOTUL FIM Superbike World Championship grid!
The Dutch squad was one of the most popular teams in the paddock, and their November announcement that they would be forced to shut their doors sent shock through the paddock. It was with a heavy heart that the family run outfit had to cease their racing operations, but just like Lazarus, their demise was short-lived. At Jerez this weekend Ten Kate are back!
When Honda Racing Corporation announced their return to WorldSBK, there was huge excitement around the paddock. This was big news. The Japanese manufacturer was excited to be back in the series, but at the same time the decision was made for Moriwaki to support the HRC outfit, instead of Ten Kate.
Jonathan Rea, who joined Honda and Ten Kate in World Supersport and remained by their side in WorldSBK until 2014, was amongst those saddened by the news.
"They sourced engine development with Cosworth, developed their electronics strategies and invested a lot in swingarm and chassis developments", he said back in November. "When I was there I was always keen to say it was a private team. I spent a lot of time there and the team has a soft spot in my heart."
Rea will now have a new rival this weekend. Former WorldSBK race winner Loris Baz will be the lone rider on the Ten Kate Yamaha, and the Frenchman is excited to be back having had his first outing on the bike at last week's Misano test.
"This wasn't the best weather to test," said Baz. "But even so we're all so happy to be back! We managed to do a lot of work over the two days, it would've been good to have a third day with full dry weather, but after so long without riding a bike I needed time to find the pace. The team needed to learn all the systems with the bike too. This is important because people think you can just jump on the bike and go, but there's so much to learn.
"I improved on every run and had some nice pace, but I didn't try and set a time with a fresh tyre because I was trying to learn how to ride the Yamaha. I'm looking forward to racing at Jerez. I'm excited that there are three races in WorldSBK now because Jerez will be a 'test session' for us, we'll try and use the Friday to find a base setting and to help me find my pace. I want to improve in every session and to close the gap to the front each time. I'm really looking forward to it."
He's not the only one. Ten Kate have an axe to grind. The team won nine WorldSSP titles and a WorldSBK crown with James Toseland. They're used to success across the classes, and their goal is to once again have a footing in the different classes. The rest of this season will be an extended test session to get ready for next year, but they will still be looking to challenge this year. The Yamaha is a package that is strong enough to challenge for the podium at every race.
"It was a really positive test," said team manager Kervin Bos following the Misano outing. "In the end, across both days, we had the same number of laps as a full day of dry running. It was raining on the first days so were able to iron out all the small details and build up our momentum step by step. On the second day it was more than solid. Loris' race pace on race tyres was good but unfortunately, he had a small crash and we weren't able to try use the qualifying tyre. We're ready for Jerez and we're looking forward to it. Jerez will be exciting for all of us and we're all looking forward to setting up the chassis and setting up the bike for the race tyres. Of course, we want to be close to the other Yamahas."
Being close to the other Yamaha riders will mean that Ten Kate are right where they should be. In all likelihood, it will take time for them to get that point.
In racing nothing is guaranteed other than motivation will be found in adversity. Ten Kate Racing have had their slice of that over the last year, but now they've got the chance to set the record straight.