Jaimie van Sikkelerus undergoes successful surgery
Monday, 20 May 2019 12:05 GMT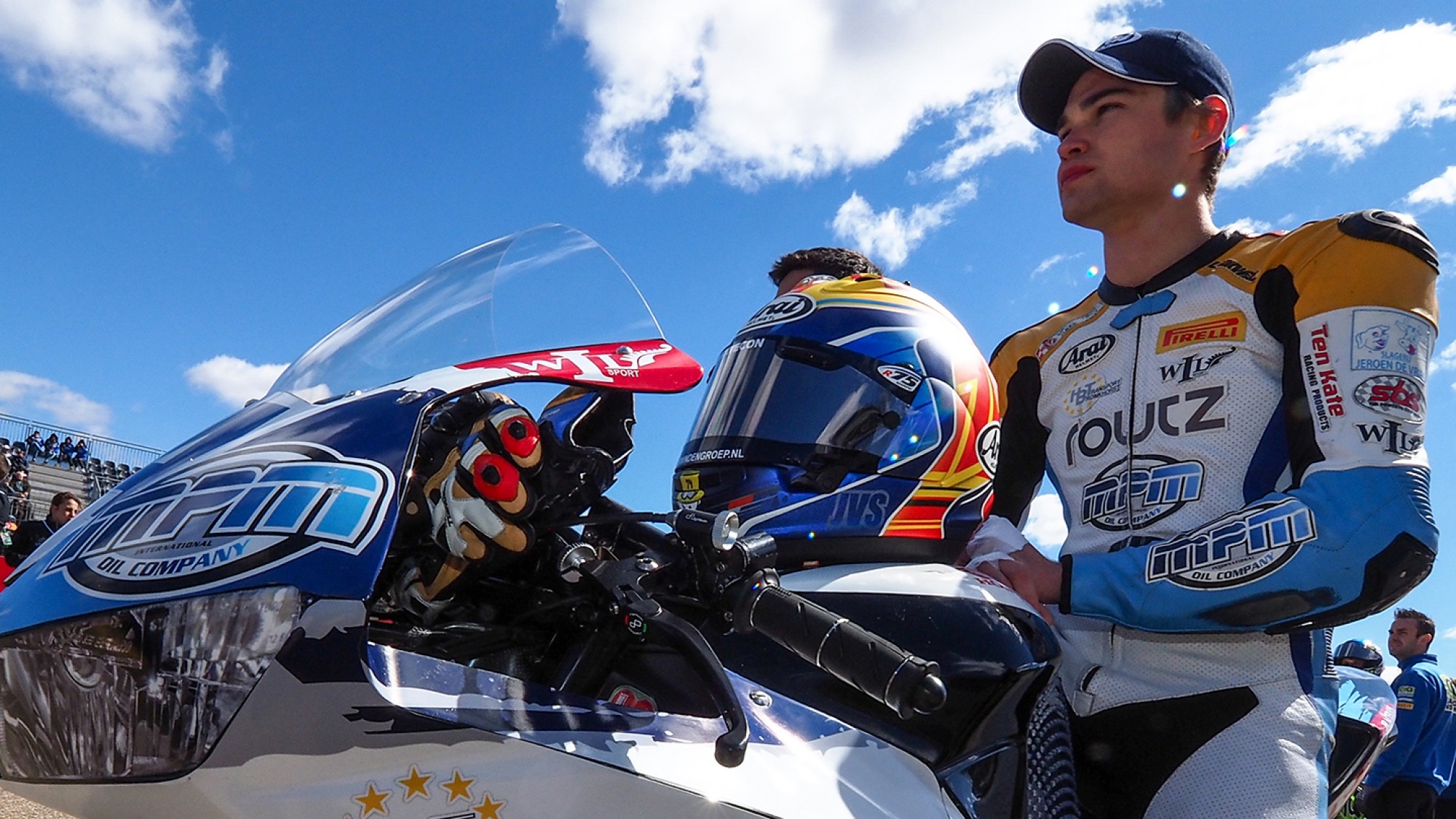 The Dutchman had been suffering from Chronic Exertional Compartment Syndrome since the start of the season
Dutch WorldSSP rider Jaimie van Sikkelerus (MPM WILSport Racedays) has had a tricky start to the season, despite scoring points in the opening two rounds. The 21-year-old has been suffering from Chronic Exertional Compartment Syndrome in both of his legs and has undergone treatment after the Pirelli Italian Round, in a bid to be fighting fit again.
Chronic Exertional Compartment Syndrome is an exercise-induced condition which causes pain in affected muscles in either arms or legs. Van Sikkelerus has been suffering from this since January, and now, it has got to the point where back shifting through the gearbox and body position during chicanes is almost impossible.
A statement from the MPM WILSport Racedays team read: "Jaimie has Chronic Exertional Compartment Syndrome on both legs. This means that after 10 or 15 minutes in a race position, his muscles in his legs get too much pressure, resulting in a lot of pain and therefore, he can't control his feet and legs anymore. So, back shifting and step-overs in chicanes is almost not possible any more. In Imola, Italy, it was very bad. A track with 22 corners with a lot of chicanes means that after 10 laps, he gets slower and slower."
Placed 18th in the championship, van Sikkelerus has already scored more points than he managed in 2018, so despite this latest setback, there are positives to be drawn from the 2019 WorldSSP season.
"We have been to Italy this last Saturday and got surgery on both legs, repairing the compartment syndrome and the operation went well. Jaimie must be fit before Jerez and take two weeks rest and then, hopefully the problem is solved. We look forward to being back on the bike again. A lot of thanks must go to the Clinica Mobile and thanks to doctor Tiziana, who took care of Jaimie and made it possible for the surgery in Italy."
The next round of the WorldSSP and WorldSBK seasons can be watched by purchasing the WorldSBK VideoPass!