Internationally successful women all year round in WorldSBK
Friday, 8 March 2019 10:16 GMT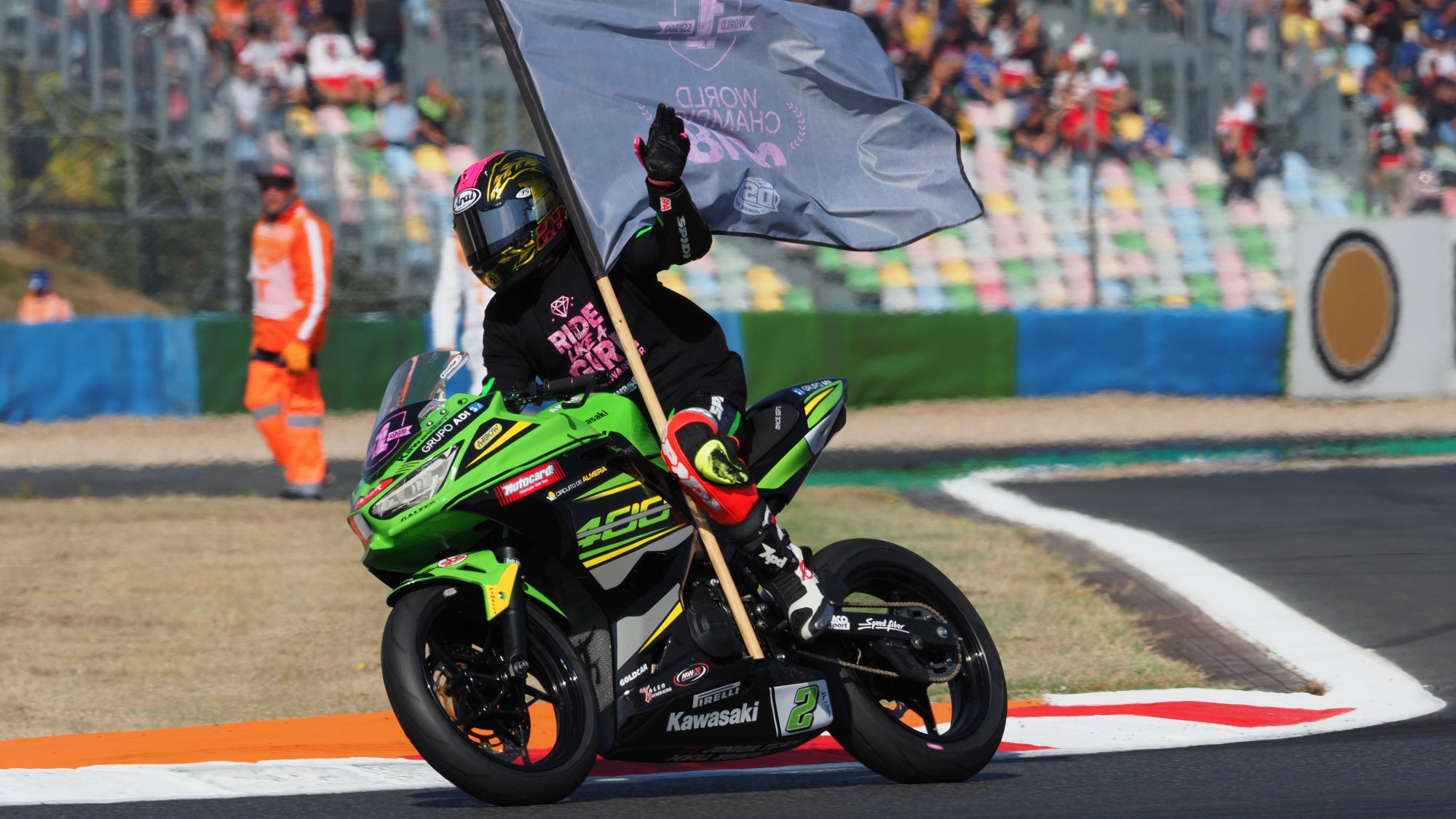 Making history in 2018 and for years to come, female riders make the WorldSBK paddock one of the most exciting
International Women's Day is a great way to celebrate the talent, competition, innovation and significance that women bring to every day life in a variety of jobs and professions globally. In the World Supersport and WorldSSP300 categories, it really is no different!
For the first time ever in 2018, Ana Carrasco became the first ever female World Champion in an FIM solo motorcycle racing championship. Undoubtedly, this was history in the making and hopefully, there's to be more success to come. Carrasco achieved point-scoring finishes in the Moto3 World Championship but came to fame by winning the 2018 FIM Supersport 300 World Championship, with two victories and great consistency. The 21-year-old is a shining example of women in motorsport and can go on to many more championships in the sport.
Joining Carrasco on the 51-rider entry list in World Supersport 300 are three more women. Spanish rider Beatriz Neila (BCD Yamaha MS Racing), Czech youngster Alexandra Pelikanova (Kawasaki GP Project) and Steffie Naud (Flembbo Leader Team). All will go in search of adding their name to the list of female race winners and world champions, in one of the hardest motorcycle championships in recent history. Carrasco has set a precedent that women can succeed in motorcycle racing and with more on the grid, there is a greater chance!
There are more women in the WorldSSP championship too, particularly ahead of the Pirelli Thai Round at the Chang International Circuit. Firstly, Maria Herrera (MS Racing) is looking set for a prosperous full-season in the World Supersport championship. The Spaniard was a force to be reckoned with last year in the World Supersport 300 class and will look to make the leap up to the WorldSSP class in a successful manner.
Joining her on the grid in Thailand is Ratchada Nakcharoensri, another woman with great ambitions at her home round as a wildcard! The young Thai has a huge following in her home country and is somewhat seen as one of the most well-supported motorcycle racers in Thailand. Will she be a successful wildcard and take it to the championship frontrunners? It could be the first time ever that two women in WorldSSP will start a race, as women continue to make history through all classes.
Whilst all of the supporting classes will have female riders racing at a competitive level, there has yet to be a woman competing in the WorldSBK class. Will we see someone come through soon, if the likes of Carrasco and Herrera can conquer their respective classes?
Follow our female riders at the Pirelli Thai Round with the WorldSBK VideoPass!