How to follow the Yamaha Finance Australian Round…
Wednesday, 20 February 2019 09:00 GMT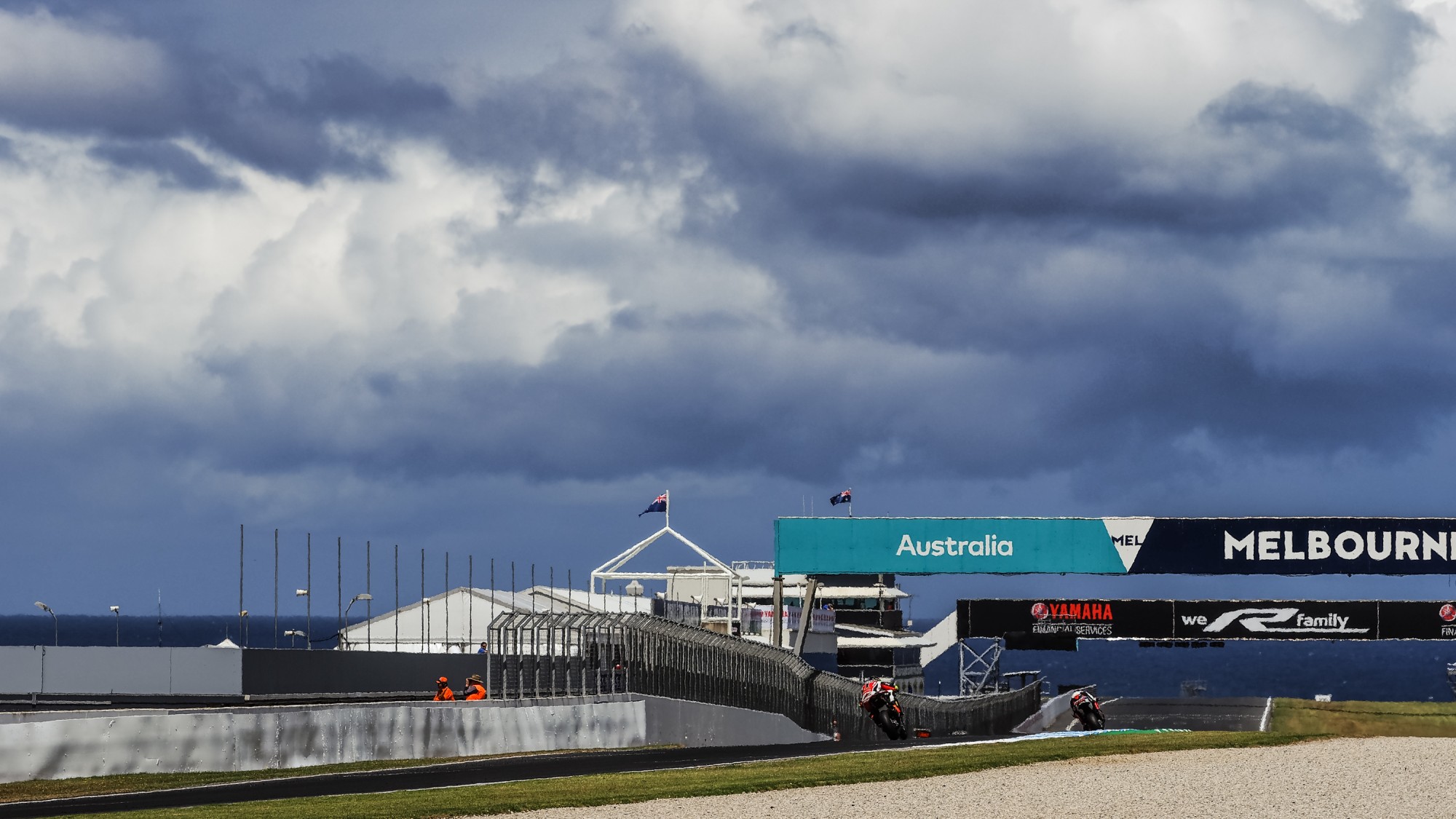 Don´t miss a second the action across the weekend, with coverage right from the green light on Friday!
The 2019 MOTUL FIM Superbike World Championship will finally fire into life at the Phillip Island Grand Prix circuit for the Yamaha Finance Australian Round; the traditional season-opening event. With much anticipation surrounding the arrival of Alvaro Bautista, the return of Ryuichi Kiyonari and the brand-new Ducati Panigale V4 and BMW S1000RR, 2019 is shaping up to be a classic year for WorldSBK. The Yamaha Finance Australian Round time schedule sees the weekend packed with action, so be sure not to miss out on any drama.
On Friday, WorldSBK will be the first category to take to the 4.445km Australian venue at 10.30LT (GMT+11). The 50-minute FP1 session will open the 2019 account, whilst at 11.30, World Supersport will make their first appearance of the 2019 campaign, with a 45-minute FP1 to start their season. Back out at 15.00, WorldSBK begin FP2 for a further 50 minutes, whilst at 16.00, FP2 will commence for the MOTUL FIM Supersport World Championship – the final session of the day.
Saturday sees a packed schedule, beginning with FP3 at 10.00 for 20 minutes. This session will not bare any influence on the Tissot Superpole session as it had done previously in 2018. The same applies to WorldSSP FP3 at 10.30. At 12.15, the first Tissot Superpole of 2019 will commence with a new, one-session format that will see everyone compete, lasting 25 minutes. At 12.55, WorldSSP take part in their first Tissot Superpole, again, 25 minutes long. At 15.00, the talking stops and the gloves come off, as WorldSBK Race 1 takes place over 22 laps and nearly 100km.
A packed Sunday schedule begins at 09.30 as WorldSBK come out for a 15-minute warm up, whilst WorldSSP will follow suit at 09.55. At 12.00, the first EVER-Tissot Superpole Race will commence as the top nine riders will battle it out over ten laps for the front three rows of the grid for Race 2. At 13.15, World Supersport begin their first race of 2019. At 15.00, the final WorldSBK race will take place, this time over 22 laps, to see who the championship leader at will be the close of the Yamaha Finance Australian Round.
You can follow all the weekend's action from Saturday onwards, with our WorldSBK VideoPass. Expert commentary and analysis, thrilling camera work and the access to live timing make this an absolute must-have for any World Superbike fan!
Friday
10.30 – 11.20 WorldSBK FP1
11.30 – 12.15 WorldSSP FP1
15.00 – 15.50 WorldSBK FP2
16.00 – 16.45 WorldSSP FP2
Saturday
10.00 – 10.20 WorldSBK FP3
10.30 – 10.50 WorldSSP FP3
12.15 – 12.40 WorldSBK Tissot Superpole
12.55 – 13.30 WorldSSP Tissot Superpole
15.00 WorldSBK Race 1
Sunday
09.30 – 09.45 WorldSBK WUP
09.55 – 10.10 WorldSSP WUP
12.00 WorldSBK Tissot Superpole Race
13.15 WorldSSP Race
15.00 WorldSBK Race 2