'Carl Fogarty Way' officially opened by four-time WorldSBK champion!
Thursday, 27 June 2019 10:21 GMT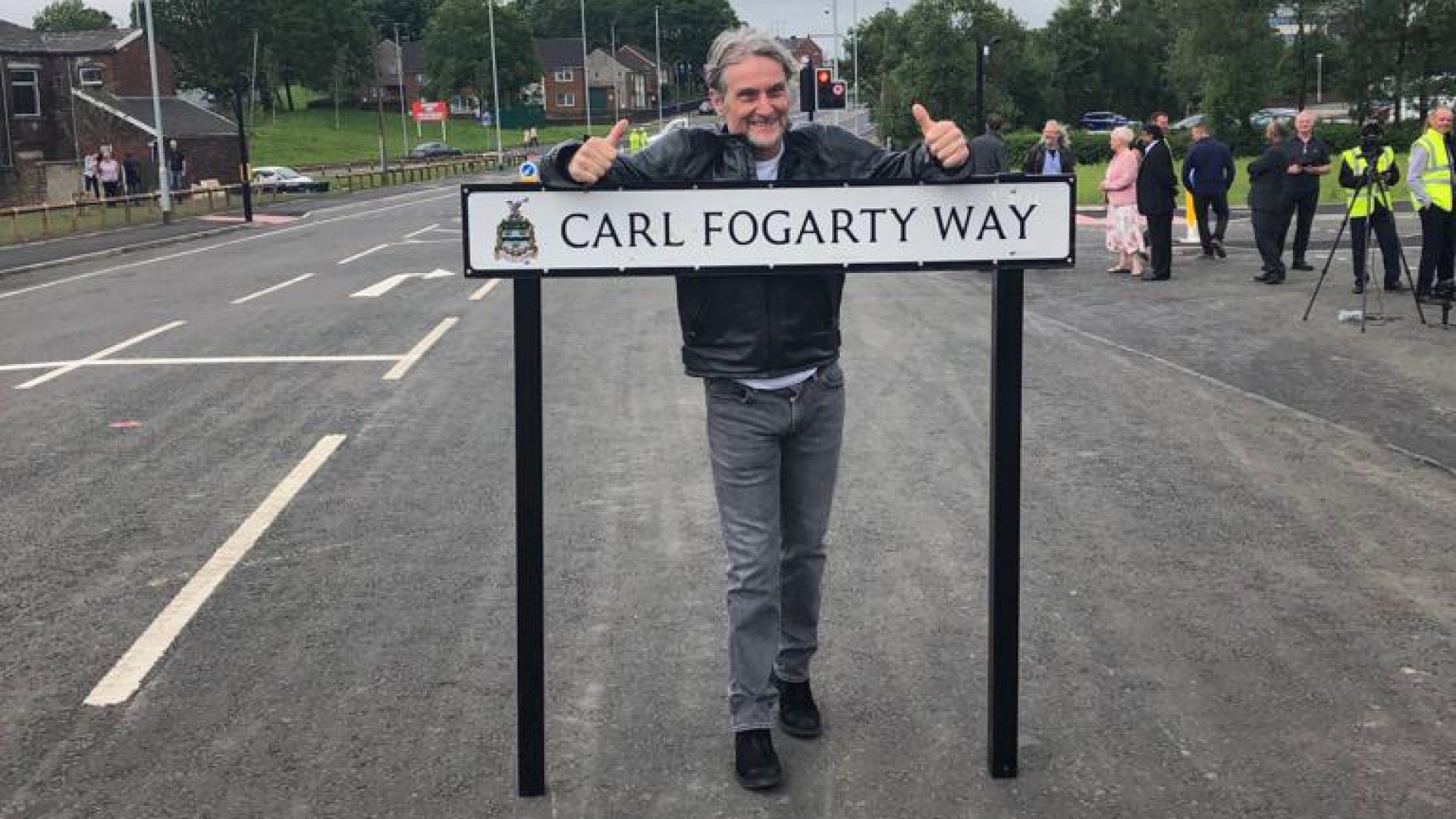 'King Carl' conquered WorldSBK in the 1990s and now, has 'Carl Fogarty Way' in Blackburn to add to his titles!
From a four-time WorldSBK champion to King of the Jungle, Carl Fogarty has travelled far and wide for his success to be globally spread. But the 57-time WorldSBK race winner needs to look no further than his hometown of Blackburn to see his name, with the grand opening of 'Carl Fogarty Way' taking place yesterday.
Carl Fogarty swept to success in the 1990s in the MOTUL FIM Superbike World Championship, taking four WorldSBK crowns in just six seasons – all of which were for Ducati. The British rider was responsible for making WorldSBK one of the best-known sports in the UK during this period, with his charismatic on-track riding style combined with his no-nonsense off-track attitude shaping him as one of the UK's greatest sporting personalities.
Now however, 19 years after his WorldSBK career was brought to an abrupt end due to injury, 'Foggy' gets an honour like no other, with having a stretch of road in his hometown of Blackburn named after him. The stretch of road will run between Gorse Street and the Red Lion Roundabout.
The WorldSBK star, who was a cult figure back in his glory years, said: "I'm really thrilled and honoured to have a road named after me in my home town. I was pleased that it's a pretty major link road. It's also appropriate that it comes off the Red Lion roundabout, as the lion is the King of the Jungle. Having been born in Blackburn and gone to school in Darwen makes this a bit more special. In view of my motorcycle racing past, having a road named after me seems very appropriate."
The mayor of Blackburn was the second person to take to the road – after Fogarty of course – and took to Twitter to speak about the opening: "A great honour to welcome Carl Fogarty MBE to Blackburn this morning, to officially open a new road in his honour. Fantastic opening ceremony with 'Foggy' cutting through the ribbon in style, on two wheels!"
With the Prosecco DOC UK Round just over a week away from commencing, it comes as a timely reminder to celebrate the British riders' achievements back in the 1990s. Donington Park plays host to this year's British round, the scene of Carl Fogarty's first and last win on British soil in WorldSBK.
Watch the round unfold with the WorldSBK VideoPass!