Baz bursting with excitement and ambition ahead of return
Thursday, 6 June 2019 13:57 GMT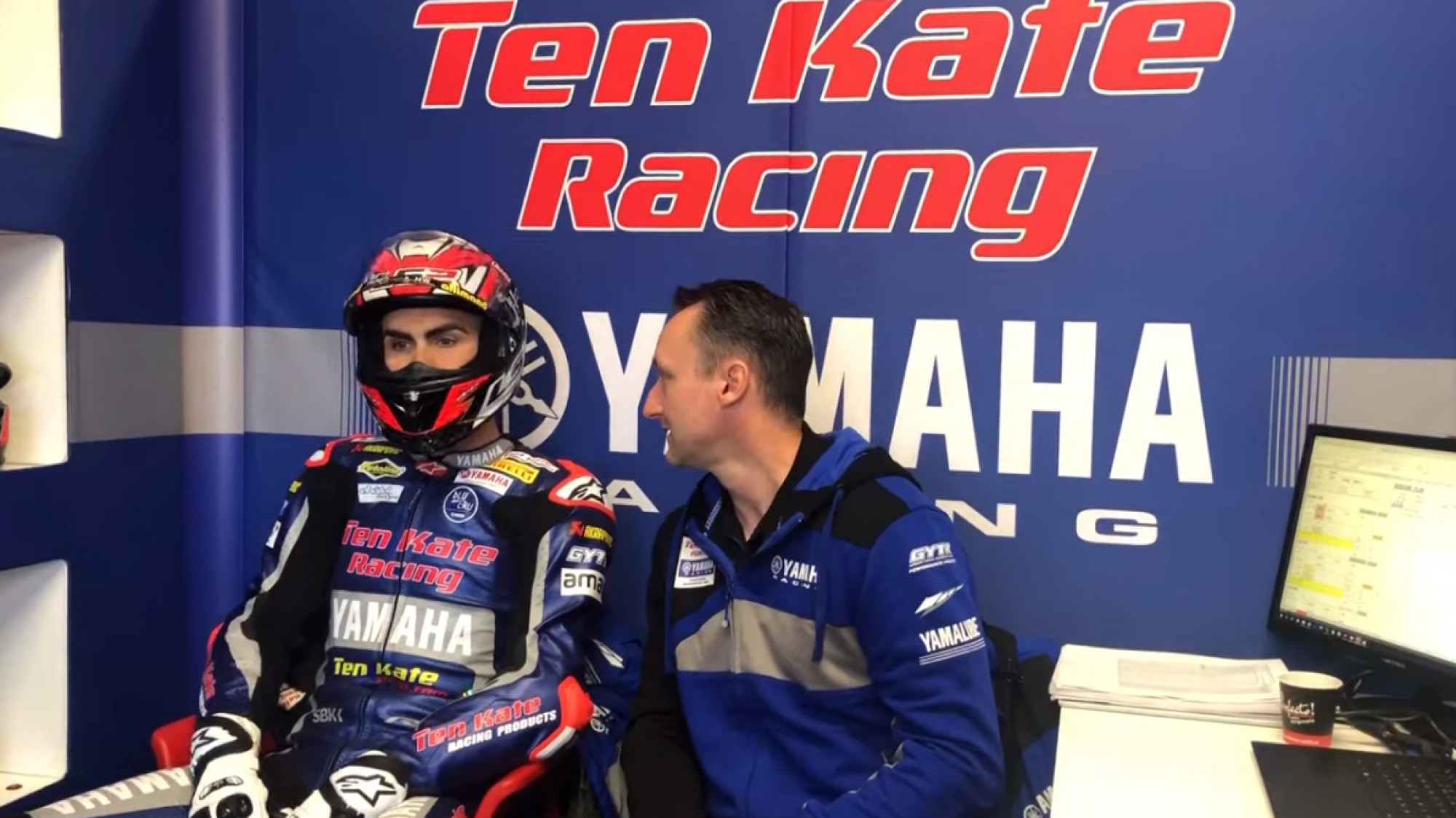 The French rider speaks with WorldSBK.com less than 24 hours before his and Ten Kate's long-awaited WorldSBK relaunch
It has been 222 days since Loris Baz last stepped onto the MOTUL FIM Superbike World Championship grid. Nearly seven months and a half on the sidelines; not the kind of hold-up a rider in the prime of his career would enjoy, much less a former race-winner.
Luckily for Baz, one top team found themselves bikeless and riderless after the 2018 Qatar Round – and shared both his ambition and implacability. Ten Kate Racing have spent the past few months preparing the relaunch of their WorldSBK project and the 26-year-old from Sallanches was made the cornerstone from day one.
Less than 24 hours before they are officially welcomed back into the championship, the realisation is finally sinking in: Baz and Ten Kate are back.
"The feeling is good – Finally!" he exclaims at the Circuito de Jerez – Ángel Nieto, as preparations for tomorrow's FP1 commence. "We've been waiting for a really long time to put it in place, so we're really happy to finally be back on track and in a race week."
"There's still a lot of work to do to be really competitive because we've only had a few laps at Misano. But I'm really motivated, really happy to have a strong bike and a strong package! The team is also really motivated, it's really exciting to see everybody looking forward to this weekend".
Last week's showered out private test in Misano is the sole experience Baz has on the Yamaha. Just 50-60 laps were put in on a dry track, but enough for the shakedown to give both team and rider some early indications.
"We were mainly focused on getting back onto the pace, I hadn't ridden since Qatar. We also needed to sort out the bike. The team needed to understand how the bike works and I needed to understand how to ride it. We didn't focus on the set-up, but we already had a good idea of what we need to improve for this round. We'll start straight away with a new base tomorrow, I think we should already make a step forward."
Much has happened since the Frenchman temporarily left the grid. Ducati and BMW have brought in new, game-changing machines, several fresh faces have shaken up the series, and unpredictability has generally been the norm. But Baz, who has followed the season religiously, focuses on one aspect of the season: "There are more bikes fighting at the front".
"Álvaro has been putting in a really strong pace and Ducati have made a strong bike, I hope this will push everyone to a higher level to catch him. The Yamahas are much closer to Jonny than last year, which looks good for us".
With all that said, what's the target for the Baz-Ten Kate partnership? Short-term, Baz keeps his feet on the ground. Long-term is another story.
"Our target is to fight for the podium asap, but we'll need a bit of time. Hopefully FP1 and FP2 will be enough and we'll be fighting at the front on Saturday! But it won't be that easy, the guys have many races behind them. The target this week is to close the gap every session with the front guys, learn the bike and do our best".
Bienvenue Loris! A new rider enters the competition and the battles are sure to heat up even further. Follow the Acerbis Spanish Round LIVE and OnDemand with WorldSBK VideoPass!