WorldSSP300: Make-or-break moment in Rimini
Tuesday, 3 July 2018 08:00 GMT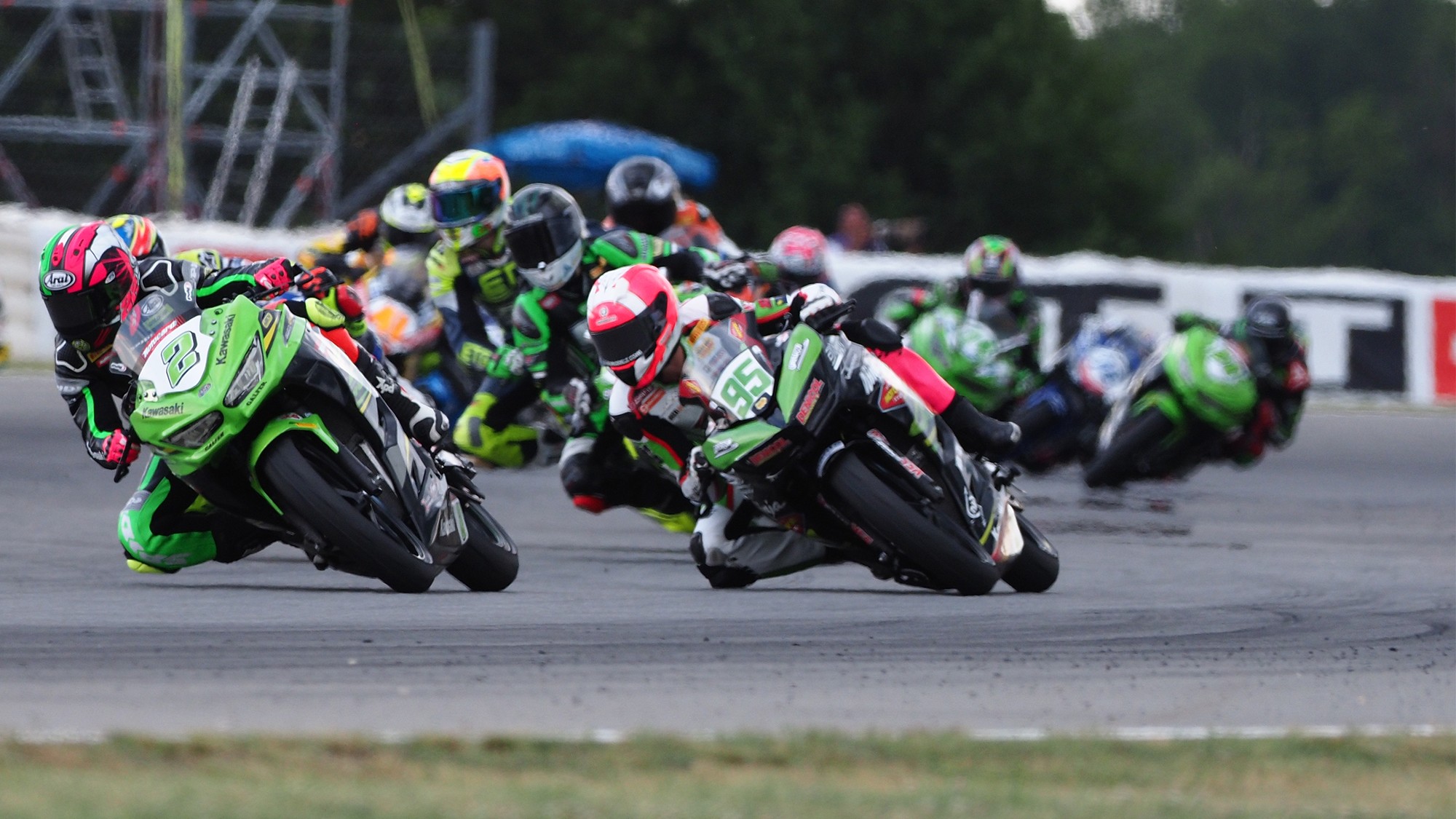 Last chance to catch Carrasco before the season enters a two-month break
Summer sunshine, the Adriatic Sea a stone's throw away, a two-month break ahead… It would be tempting for the FIM Supersport 300 World Championship challengers to let off the throttle and go with the flow at the Riviera di Rimini Round, a breather before the final two battles of 2018. But it's a far cry from what most will be thinking heading into Misano Circuit. The reality this year is that there is no room for respite: these thirteen laps in Italy will decide the season for many a rider.
All eyes are, of course, on the championship leader. Ana Carrasco (DS Junior Team) had her least successful race this season last time around at Brno, coming in eleventh amidst the red flag chaos. But she's still 20 points ahead, and a win at Misano would all but leave her with one hand on the trophy going into the summer break. Carrasco won her lead at Imola with a scintillating performance – can Italy bring her joy again?
She's not the only talented Spanish rider vying for that title however. One in particular has risen to the challenge through sheer consistency, taking three podiums in the last three races. Borja Sánchez (ETG Racing) is yet to win a WorldSSP300 race… But he may not even need to. Last year's champion Marc García averaged less than 16 points per race, and with regular rostrum finishes, Sánchez is already a huge threat. If he can add a tenth here and there, P1 at Misano – and who knows if the championship – could be on their way to Galicia.
Speaking of consistency: Luca Grunwald (Freudenberg KTM WorldSSP Team) is 21 points behind Carrasco and remains a dangerous challenger, despite not returning to the podium since his last lap triumph at Assen. The German is the only rider across the field to have recorded top-10 finishes in every race so far, and is a safe bet for another good result at Riviera di Rimini.
Meanwhile, Scott Deroue (Motoport Kawasaki) stands two points further adrift. The Dutchman lost his championship lead the last time WorldSSP300 rolled into Italy after a late crash. Could Deroue recapture it at Misano? He would need several strokes of luck to leap over all the riders ahead, but a first step would be taking the 'W' – something Deroue is more than capable of doing.
At Brno four weeks ago, there were three Yamaha bikes in the top 10, including the Czech Round race winner. Galang Hendra Pratama (BIBLION YAMAHA MOTOXRACING) has two victories in seven WorldSSP300 starts, a phenomenal win ratio for any category. The Indonesian has been attracting a huge following back home and could be the one to watch after the summer if he picks up another win at Misano.
Koen Meuffels (KTM Fortron Junior Team) couldn't have dreamt of a better start to his WorldSSP300 career, taking 25 points out of the gate. In the next four races combined, he's earned 24. Things haven't always gone Meuffels' way in his rookie season, but don't disregard the Dutchman yet: much could still change in Italy. The same could be said for countryman and KTM Fortron companion Glenn van Straalen (KTM Fortron Racing Team), just two points behind Meuffels.
One of the most marvelous facets of the WorldSSP300 championship is how ample the list of realistic race-winners is (just ask Hendra Pratama, who was outside the championship top-10 before Brno). Nearly every rider can win any given race: the likes of 2017 Riviera di Rimini Round winner Mika Pérez (Kawasaki ParkinGO Team), Jan-Ole Jähnig (Freudenberg KTM Junior Team), or Nick Kalinin (GP Project Team) are all tenth or lower in the standings, yet it would be foolish to brush any of them off. And what about Kevin Sabatucci (PROGP Racing) or Manuel Bastianelli (PRODINA IRCOS TEAM), both returning after strong wildcard appearances at Imola? The field is talented, the bikes are even and the pace is electric: in WorldSSP300, it ain't over until it's over. Bring on Misano.
Need a refresher on what went down last time around at Brno? Catch the full race and all the highlights thanks to the WorldSBK VideoPass.