WorldSBK and Motorsport Network launch WorldSBK Global Fan Survey
Tuesday, 14 August 2018 11:00 GMT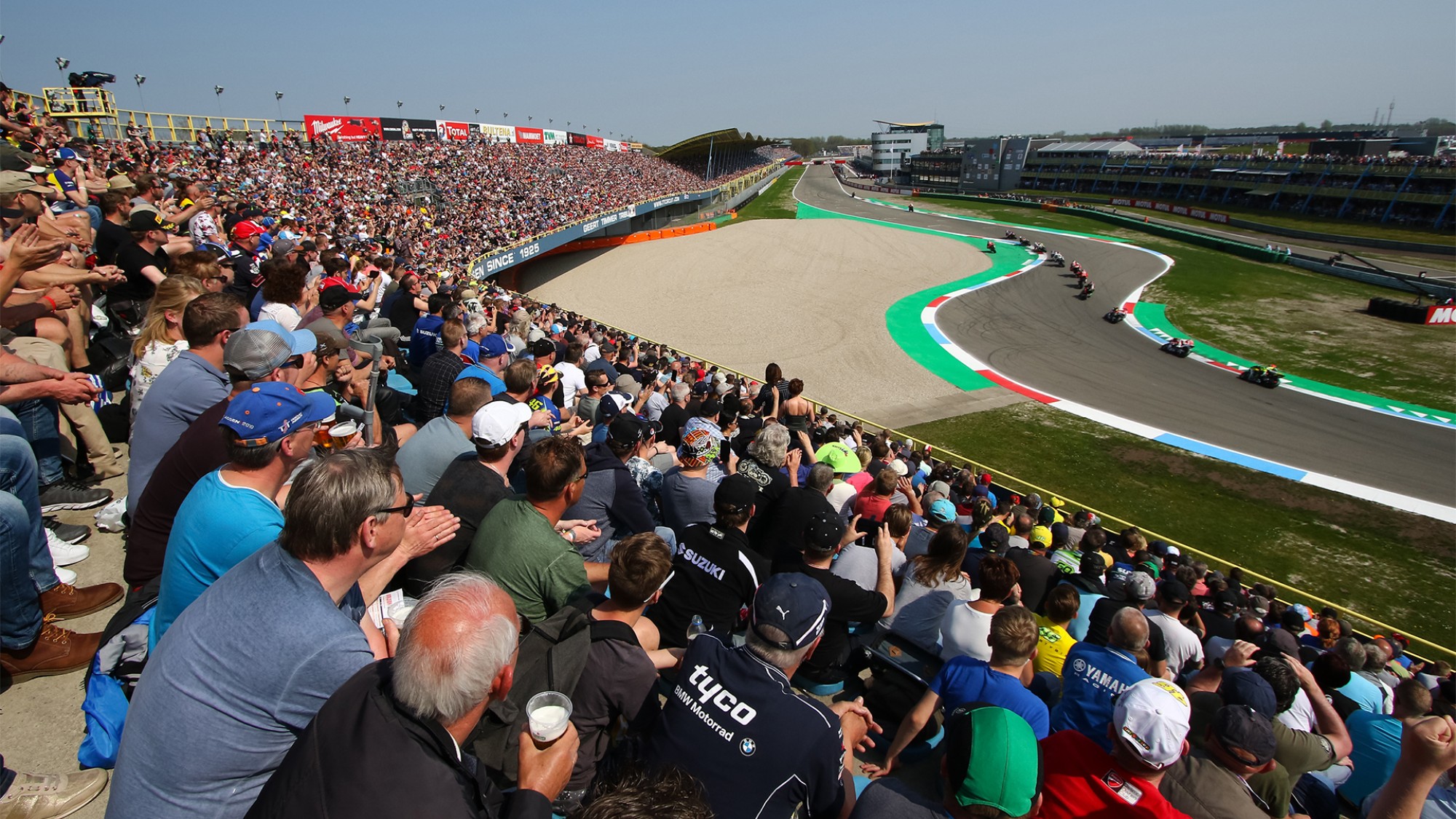 Fan feedback from this survey will help shape the future of the championship for years to come
MOTUL FIM Superbike World Championship has joined forces with Motorsport Network for a global fan survey, to capture fan opinion to help shape the future of the championship.
Due to its scale, reach and expertise in motorsport fan research, Motorsport Network has been selected as WorldSBK's partner for the study. Two of their motorsport championship studies in the past attracted more than 270,000 participants worldwide, providing more than 35,000 hours of fan feedback and 26 million data points to help the sport's promoters to derive actionable insights directly from their core fan base.
Data collected from the WorldSBK Global Fan Survey will be analysed and validated by the world's leading sports research expert, Nielsen Sports, the specialist arm of Nielsen Holdings, a global leader in information, data and measurement.
The WorldSBK Global Fan Survey is already open and will remain available for fans to complete until 23:59hrs CET on Friday 24th August 2018 by clicking here or navigating to https://worldsbksurvey.motorsport.com/. Fans will be able to complete the survey in 11 different languages: English, Russian, French, German, Spanish, Italian, Japanese, Portuguese, Arabic, Dutch and Czech.
Once completed, fans will be offered free and immediate access to the WorldSBK VideoPass until 17th September, where you can follow all the LIVE action at the next round in Portugal from 14th - 16th September. Enjoy full races from 2018, archives from previous seasons, and watch all feature interviews and behind the scenes footage. On top of this, once completing the survey, fans will be entered into a prize draw to win one of three exclusive WorldSBK Experiences. where fans will have the unforgettable experience of grid access as well as a sensational lap in the Official Safety Car at any of the 2019 WorldSBK Rounds.
Motorsport.com editor-in-chief, Charles Bradley said, "We are delighted that the MOTUL FIM Superbike World Championship has awarded this invaluable fan research study to Motorsport Network. Our network reaches millions of fans every month through our major titles including Motorsport.com, Autosport.com and Rideapart.com. Combining our global audience with proven research expertise makes us the ideal partner to capture key fan data for the championship."
"Our fans' voices are essential for defining our future strategies. We are continuously speaking about new concepts with the main players of our paddock during the events, but the fanbase point of view could give us the push for the final implementation" said WorldSBK Executive Director, Daniel Carrera. "We will be asking fans for their feedback on a number of different topics: the calendar, media, regulations, entertainment, the WorldSBK race weekend – in fact, all of the sport's components that can help to shape the championship in the following years. This survey will provide us with the solid foundation of global fan data, in order for us to understand all aspects of WorldSBK, and are delighted to be working alongside Motorsport.com."