WorldSBK Warm Up Tour rolls into France
Thursday, 20 September 2018 15:06 GMT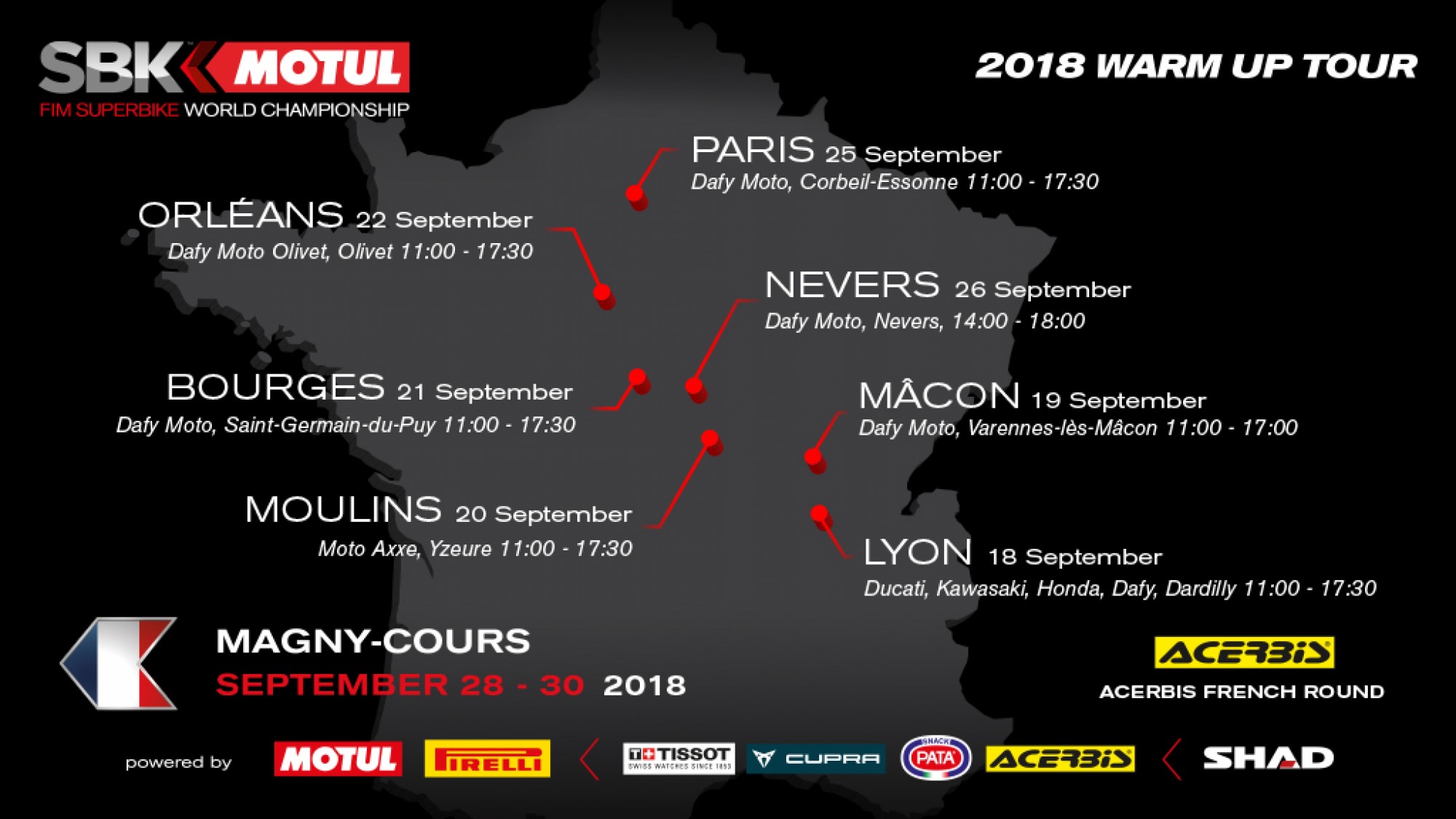 Seize the opportunity to live the full WorldSBK experience and rev up for the Acerbis French Round
As the MOTUL FIM Superbike World Championship gears up for the final European round of the 2018 season, the WorldSBK Warm Up Tour truck is already firing on all cylinders, taking the best WorldSBK experience all around France in the days prior to Round 11 at the Circuit de Nevers Magny-Cours.
Join us around the country and discover the thrills that WorldSBK fans all around Europe have already enjoyed this season. The Warm Up Tour offers you the chance to win paddock passes, memorabilia and much more, as well participate in games for fans of all ages, including a mini-track for the younger two-wheel enthusiasts to show off their skills. Whether you're from north or south, remember the dates and don't miss out on your piece of WorldSBK action!
See all the dates below:
- 18th September: Lyon – Ducati, Kawasaki, Honda, Dafy, Dardilly
- 19th September: Mâcon – Dafy Moto, Varennes-lès-Mâcon
- 20th September: Moulins – Moto Axxe, Yzeure
- 21th September: Bourges – Dafy Moto, Saint-Germain-du-Puy
- 22th September: Orléans – Dafy Moto Olivet, Olivet
- 25th September: Paris – Dafy Moto, Corbeil-Essonne
- 26th September: Nevers – Dafy Moto, Nevers
Catch all the action from the Circuit de Nevers Magny-Cours thanks to WorldSBK VideoPass.