WorldSBK Warm Up Tour makes its next stop in Italy
Friday, 27 April 2018 08:30 GMT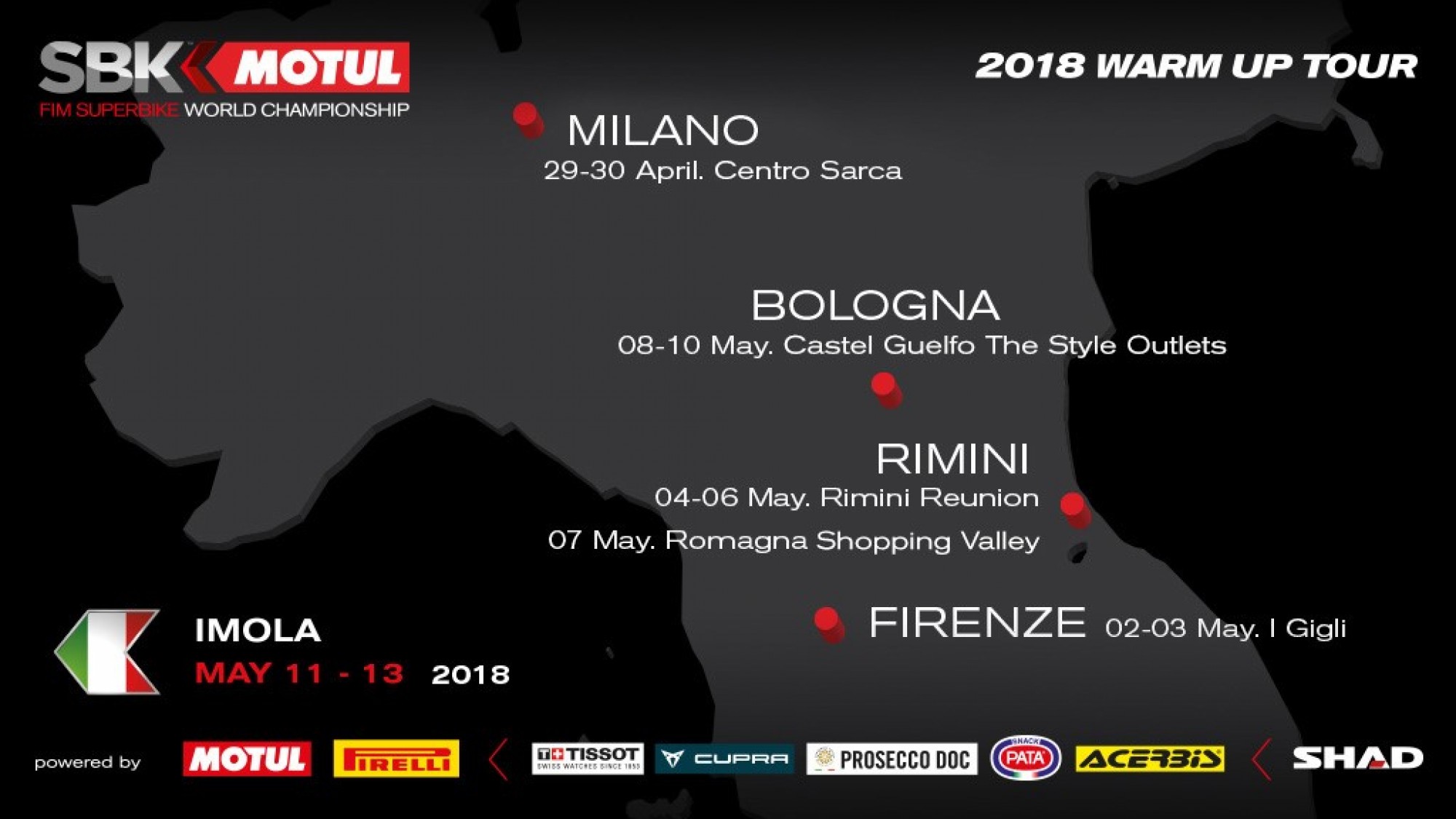 Catch the next leg of WorldSBK extravaganza, as we arrive to the Italian Round
Following its roaring run through Spain, the Netherlands, Belgium and Germany, the WorldSBK Warm Up Tour lands in Italy! For two weeks, our Italian fans can get up-close and personal with the MOTUL FIM Superbike World Championship experience, like you've never seen before!
Four cities will be the lucky venues of our WorldSBK Warm Up Tour, with scheduled stops at Milan (April 29-30), Florence (May 2-3), Rimini (May 4-7) and Bologna (May 8-10), before the Italian Round gets underway from May 11-13 at the legendary Autodromo Internazionale Enzo e Dino Ferrari, more commonly known as Imola.
Fans will be able to see Jonathan Rea's (Kawasaki Racing Team WorldSBK) very own championship-winning ZX-10RR, win tickets for the Imola races and live the full WorldSBK experience. Our younger fans will also get the chance to ride official WorldSBK bicycles and test their riding skills. Don't miss any of the dates, as we gear up for Round Five of what has been a thrilling championship!
29-30 April Milan, Centro Sarca 11:00-14:00 and 16:00-19:00
02-03 May Florence, I Gigli 15:00-20:00
04-05 May Rimini Reunion 10:00-13:00 and 16:00-19:00
06 May Rimini Reunion 10:00-13:00 and 15:00-18:00
07 May Romagna Shopping TBC
08-10 May Bologna, Castel Guelfo 14:00-20:00