Van der Mark: "Re-signing was an easy decision!"
Friday, 20 July 2018 10:48 GMT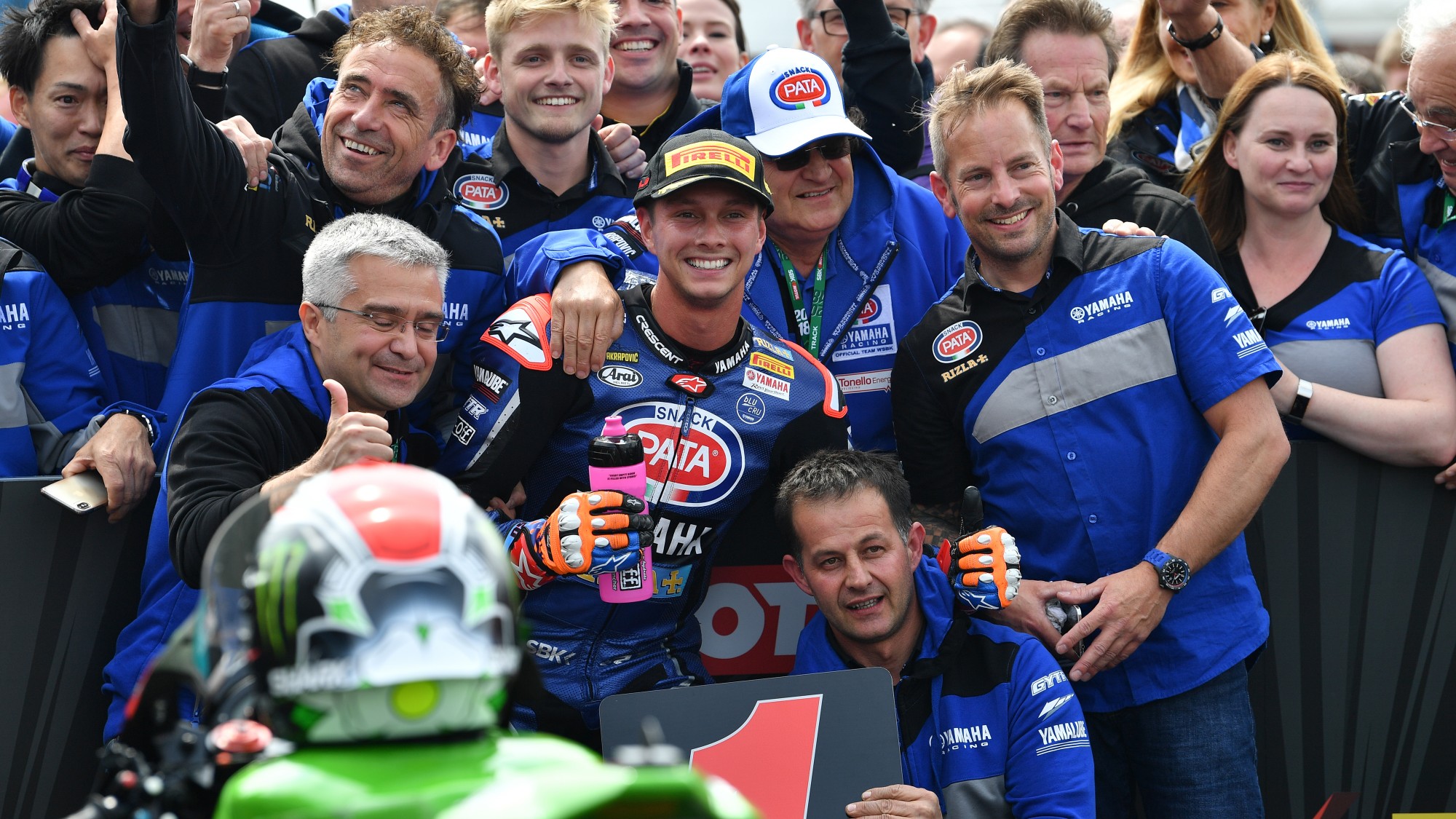 Dutch race winner discusses his 2019 chances with WorldSBK.com
Two race wins, third position in the championship standings and seven podiums so far this year, for Michael van der Mark (Pata Yamaha Official WorldSBK Team) the 2018 season has been a strong one. Heading into the summer break there won't be much time for the 25 year old to rest as he prepares to take on the second half of the season, but he takes it all in his stride with four rounds remaining and another victory in sight.
Following the news he has re-signed with the Yamaha squad for 2019, WorldSBK.com caught up with the Dutch rider to discuss the thoughts behind his decision, and his expectations as another season in blue sits ahead of him.
"I am very happy to be staying with Yamaha," begins van der Mark. "It's a growing project and it's not reached its full potential, so it'll be nice to make another step together. I get a lot of support from the team and from Yamaha, and they are still growing which is really important and a fantastic part of the company."
"It was quite an easy decision for me to make. We started speaking about 2019 around the time of Donington, and after we had good results at Assen and the Donington double win – as well as the solid results we've had so far this season - it was quite an easy decision to stay with Yamaha. I feel part of the family. Everybody - it doesn't matter where you go - everybody in Yamaha are nice, it's a really nice feeling to be a part of and to work with."
"It puts you in a good frame of mind, to stay with the same people. I think it's the same for all the team, we work together really well and we have been together for two years now. To be working again for a third year is good for the whole team, not only me."
Starting the season with a strong pace and becoming a regular podium finisher makes for a strong season already. But securing the victories on both sides of the garage must help boost team morale, and van der Mark discusses the feelings when he made history at Donington:
"Getting the wins at Donington helped with confidence within the team, for sure. It's been our goal this season and we finally did it. Then for Alex to take the win the weekend after, it was great for the team, and for the feeling in the garage."
"In total it's been a good year, even when we were not on the podium we are not far off, so it's been a good season in total. Even without the wins we have been on the podium, and are sitting in third position in the championship."
Turning his attentions to next season, he has made his goals clear, but will keep the relaxed nature fans are used to seeing from Magic Michael:
"I don't think there's more pressure for next year, I feel a bit more relaxed. I am around the same people and we can just focus just on our thing. It's good when you know all the people, you don't have to get used to each other, you can just try and find the best bike every weekend."
"This year the goal was to fight for podiums every race and to get the first win, so next year it should be fighting for the championship."
Enjoy van der Mark's stunning Donington Double wins in all their glory, or re-live some of his podium finishes all on the WorldSBK VideoPass ahead of the final four rounds of the season – recommencing at Portimao from 14th – 16th September.