Valle remains with Halcourier Racing in 2018
Monday, 11 December 2017 14:04 GMT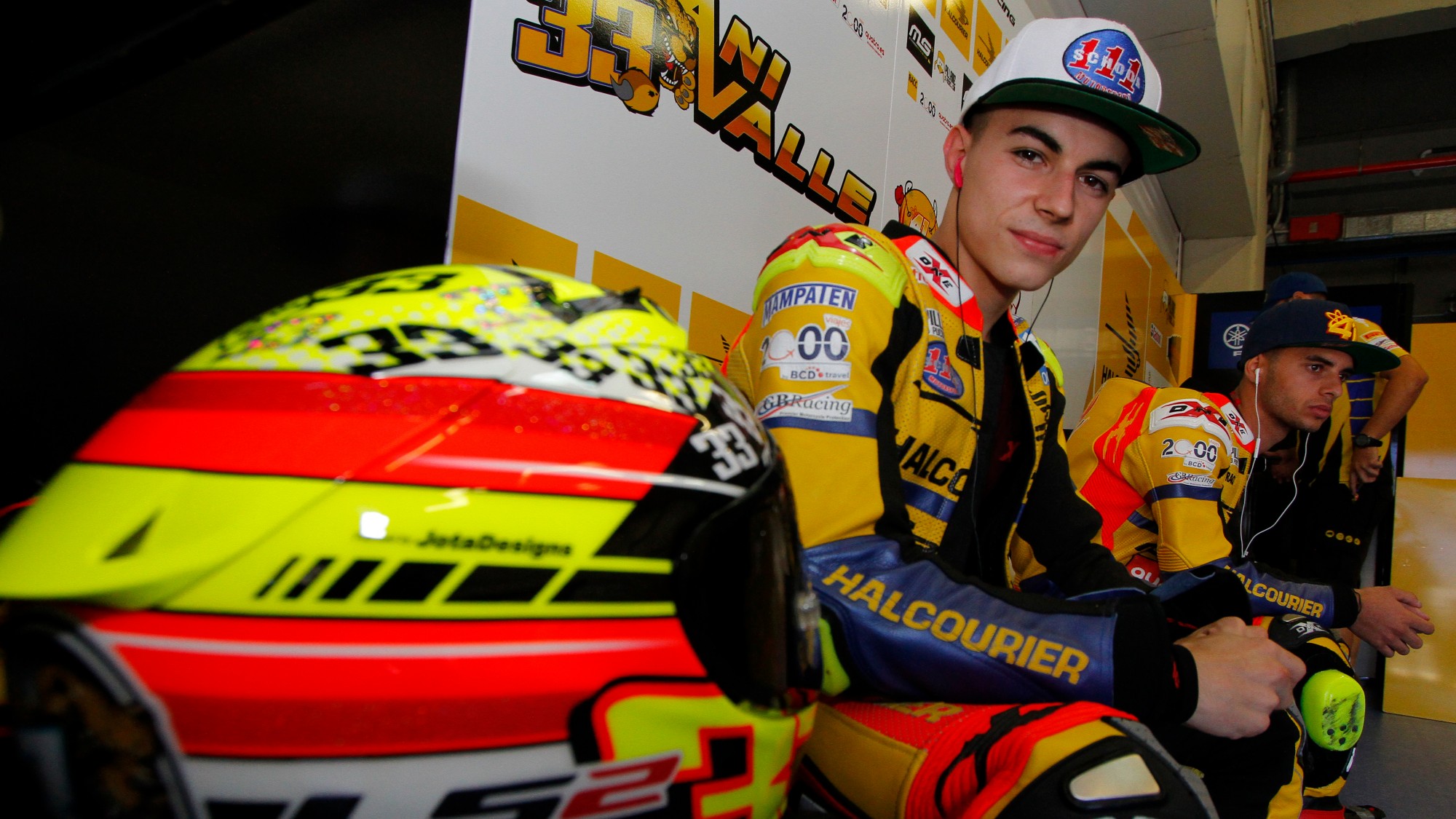 Spanish rider heads into the New Year with future confirmed
Following a stunning debut season for the Halclourier Racing team in the FIM Supersport 300 World Championship, Daniel Valle is set to remain with the team for 2018, as he will hope to retain the teams world championship title.
Settling in quickly with the team in 2017, Valle has enjoyed a lot of success throughout the year after taking a podium finish on his debut race around MotorLand Aragon. Six top ten finishes followed, as he began to get to grips with the stunningly competitive series. Learning a lot from both his team and his team-mates, he will be in a strong position to be fighting for the victory in 2018.
"Staying with the team will allow us to start working very quickly," begins Valle. "I am very happy to have renewed with the Yamaha Halcourier Racing. Staying with the team will allow us to start working fast, and to be in the right direction from the first moment. I will have the same technical team, the same bike and in the same championship. So I'm sure our experience will be a degree in comparison with our rivals. In short, I'm excited and eager to start over! "
Félix Garrido, Team Manager adds: "Dani is a rider who has grown a lot this year with us. It is great news for the team to know that we will have one more year with Dani Valle in our box No doubt he is a rider who has grown this year with us. At first it took a bit longer to adapt to the bike and some circuits, but in the final races he was able to be back in the top 10. And this is what we most value about riders, a desire to learn and the power of self-improvement which comes from their character. I'm sure this year we will be there, fighting in each race for the podium."
Take a look back over some of the stunning battle Valle and his Halcourier team-mates were locked in throughout 2017, all with the WorldSBK VideoPass.