Twice as hard: van der Mark enters select group in UK
Thursday, 31 May 2018 12:51 GMT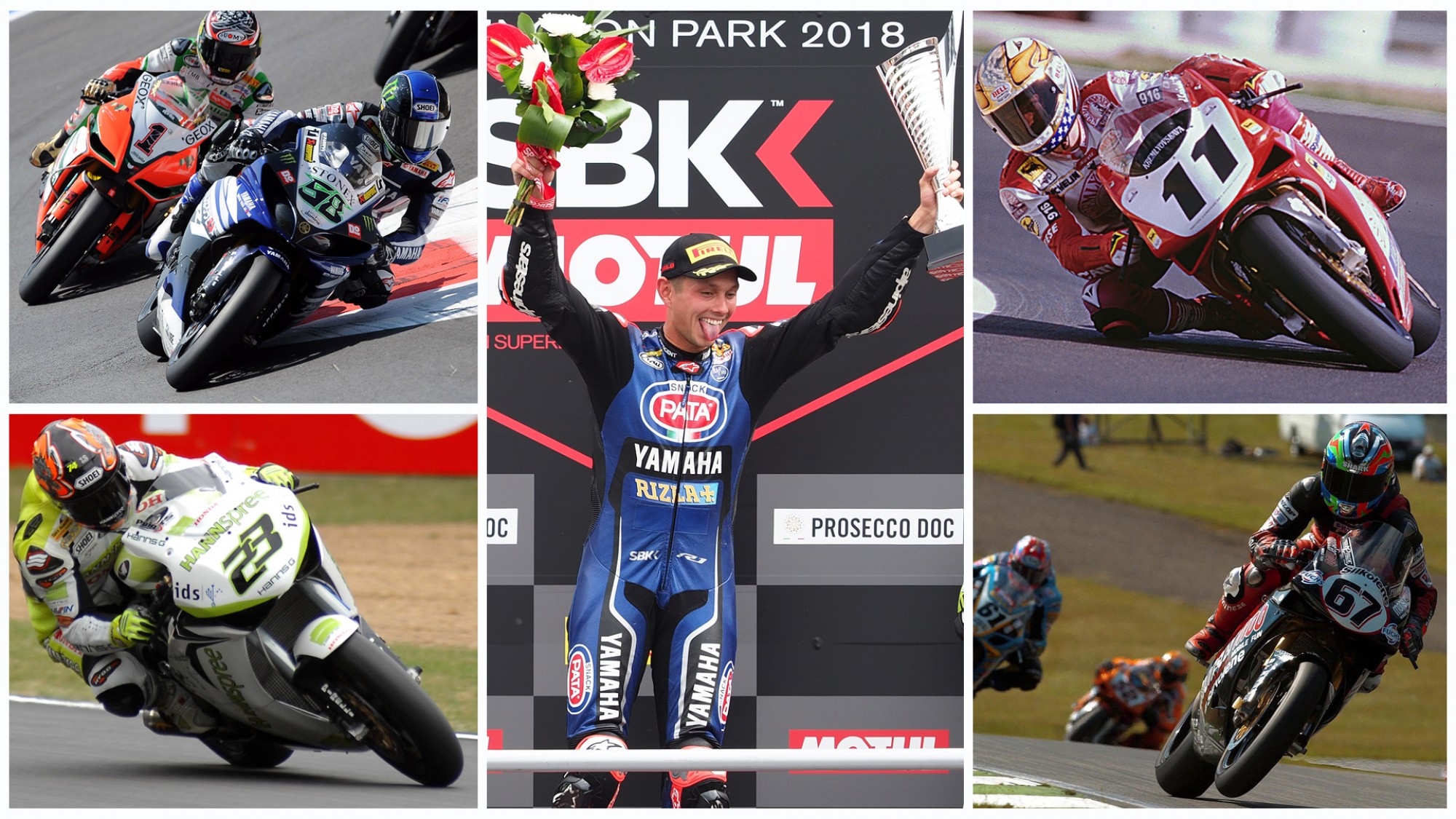 The Yamaha rider is one of only twelve men to follow their first win with a second on the same weekend
Michael Van der Mark (Pata Yamaha Official WorldSBK Team) collected an enormous number of accolades at Donington Park, with his exceptional win in Race 1: first Dutch winner in the MOTUL FIM Superbike World Championship, the youngest rider to win a race in the past five seasons, first Yamaha to win since 2011… An exceptional performance to go straight into the history books.
But the Dutchman's Race 2 win was equally if not more impressive. Not only did it cap off a perfect weekend and pull him right up to third in the championship, but van der Mark joined a very short list of riders who were able to pull off their first two WorldSBK wins in the same weekend. Only 11 men had managed it previously: a list of champions, wildcards and blasts from the past in 30 years of Superbikes racing.
Van der Mark is the youngest Double winner since Eugene Laverty (Milwaukee Aprilia) back in 2011. Coincidentally, this was also the Irishman's first foray onto the top of the podium: he stunned the Monza crowds in Race 1, only seven races into his WorldSBK career, and then repeated the feat a few hours later in Race 2.
Laverty and van der Mark are the only active WorldSBK riders on this list, but a certain MotoGP™ star joins them from his only WorldSBK season. Cal Crutchlow rode in the championship in 2010, ending the season fifth, but in that time, he managed to prove his own British credentials with a super Silverstone double, two of his three WorldSBK wins.
The UK seems heavily inclined towards debut doubles, as two other riders make their way onto this list, this time at Brands Hatch: Ryuichi Kiyonari in 2008, and Shane Byrne in 2003, the latter riding as a wildcard. Another two wildcards also made stunning cameos in WorldSBK, with Hitoyasu Izutsu in 2000 and Makoto Tamada in 2001 – both national Superbike competitors at the time – doing the double at Sugo to open their WorldSBK wins column.
For Byrne and Izutsu, those doubles turned out to be their only WorldSBK wins, as was the case for Mauro Lucchiari back in 1995. Van der Mark, however, will look for inspiration at the remaining four men on this list: Raymond Roche (1989), John Kocinski (1996), Colin Edwards (1998), and Carlos Checa (2008). Their doubles were just a preview of what was to come: all four became World Champions, albeit in later WorldSBK seasons. A challenge for the flying Dutchman: for the dream to continue all the way from Donington to this season's end.
Chronological List: Roche (1989), Lucchiari (1995), Kocinski (1996), Edwards (1998), Izutsu (2000), Tamada (2001), Byrne (2003), Checa (2008), Kiyonari (2008), Crutchlow (2010), Laverty (2011), van der Mark (2018).
Watch again all the highlights from an amazing Donington round thanks to the WorldSBK VideoPass.