Troy Herfoss: "Hopefully I can do the fans proud and make it worth watching"
Friday, 16 February 2018 11:54 GMT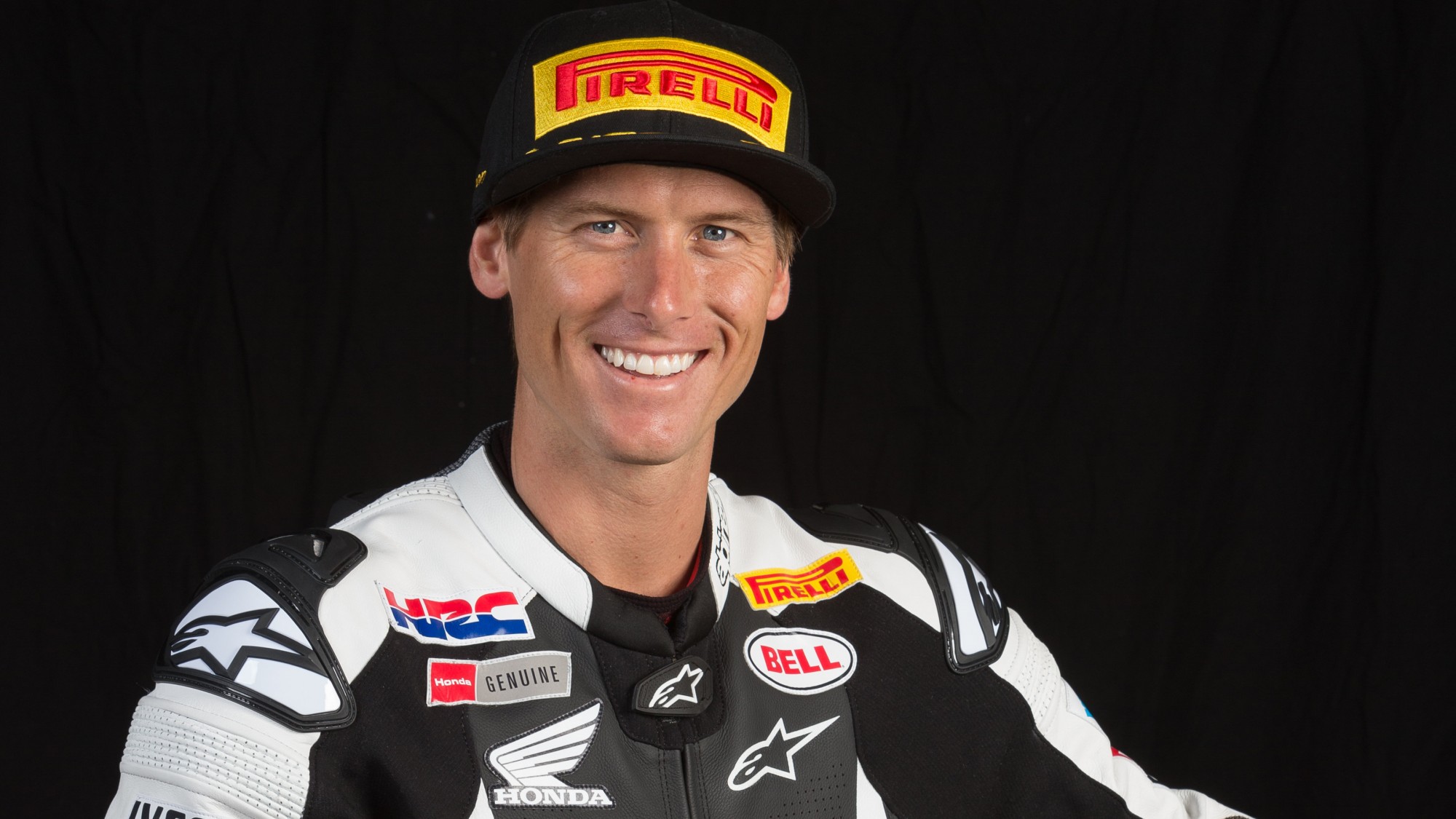 Honda wild card rider ready for new experience in WorldSBK
30 year old Troy Herfoss (Penrite Honda) narrowly missed taking back to back superbike titles in his home country of Australia in 2017, but his is set to kick off his 2018 season in stunning style as he will make his debut in the MOTUL FIM Superbike World Championship. Riding the Honda CBR1000RR he will bring forward his local knowledge of Phillip Island Grand Prix Circuit and hope to deliver for the local fans. WorldSBK.com spoke to him to find out more.
What are you most looking forward to about the wild card appearance?
"It's hard to say really, it's a difficult thing to predict. There's a certain feeling that comes with it, I'm excited about competing. I've been racing at a domestic level for so long so I'm pretty excited to head out on track and test myself against the best in the world."
Who are you most looking forward to racing against?
"It's a tough one really, growing up I always had favourite riders but as I started racing you don't look at the riders in the same way. But I'm excited to be on track with some of the best riders in the world. I live by the computer when a World Superbike round is on, so to be on track with guys like Chaz and Jonny is going to be an incredible experience! I hope I can step up, be part of the show and be competitive in some way!"
Are you looking forward to racing against your home crowd?
"It's not every year the top domestic riders get a chance to race as a wild card so hopefully I can do the fans proud and making it worth watching. We get a lot of track time which is something I'm not used to, so it's going to be nice to settle in and try and work through things a bit more patiently, so hopefully it works out for us."
Do you think you will be able to take some tips from the riders?
"Oh for sure, you're never too old to learn a few new tricks. I'm the same age as some of the guys but for sure it'll be like going back to school. Especially on the two day test, I'll be trying to learn as much as I can. Having never ridden a WorldSBK spec bike, I will have to get used to a bit of extra horsepower, and different tyres, so I'll be trying to learn as much as I can over the next few days."
Do you think the local knowledge will help?
"Yeah it will help a lot, I've done some laps this year already. It's funny, out of all the tracks we race at in Australia it's probably the worst track for me as far as our results go. But I'm hoping with the home crowd and the opportunity I've got, I'm sure I'll step up and it's enough to get in there and enjoy the weekend."
What is your realistic aim for the Round?
"I've thought a lot about it and studied the previous results, but it's hard to say. Qualifying is very different, if I'm able to make it into Superpole 2 then I might be on the softer tyre, and it seems like the WorldSBK guys know how to get a lap out, so qualifying is a bit unknown. But I'm sure if I can get sorted out with a consistent race pace I'd like to think I can scrape a top ten on a good day, that would be satisfying."
Follow all Herfoss' progress in his wild card appearance, alongside the other Honda riders throughout the official test and opening round of the season all with the WorldSBK VideoPass.