There can only be one - What each rider needs to become WorldSSP300 Champion
Friday, 28 September 2018 07:24 GMT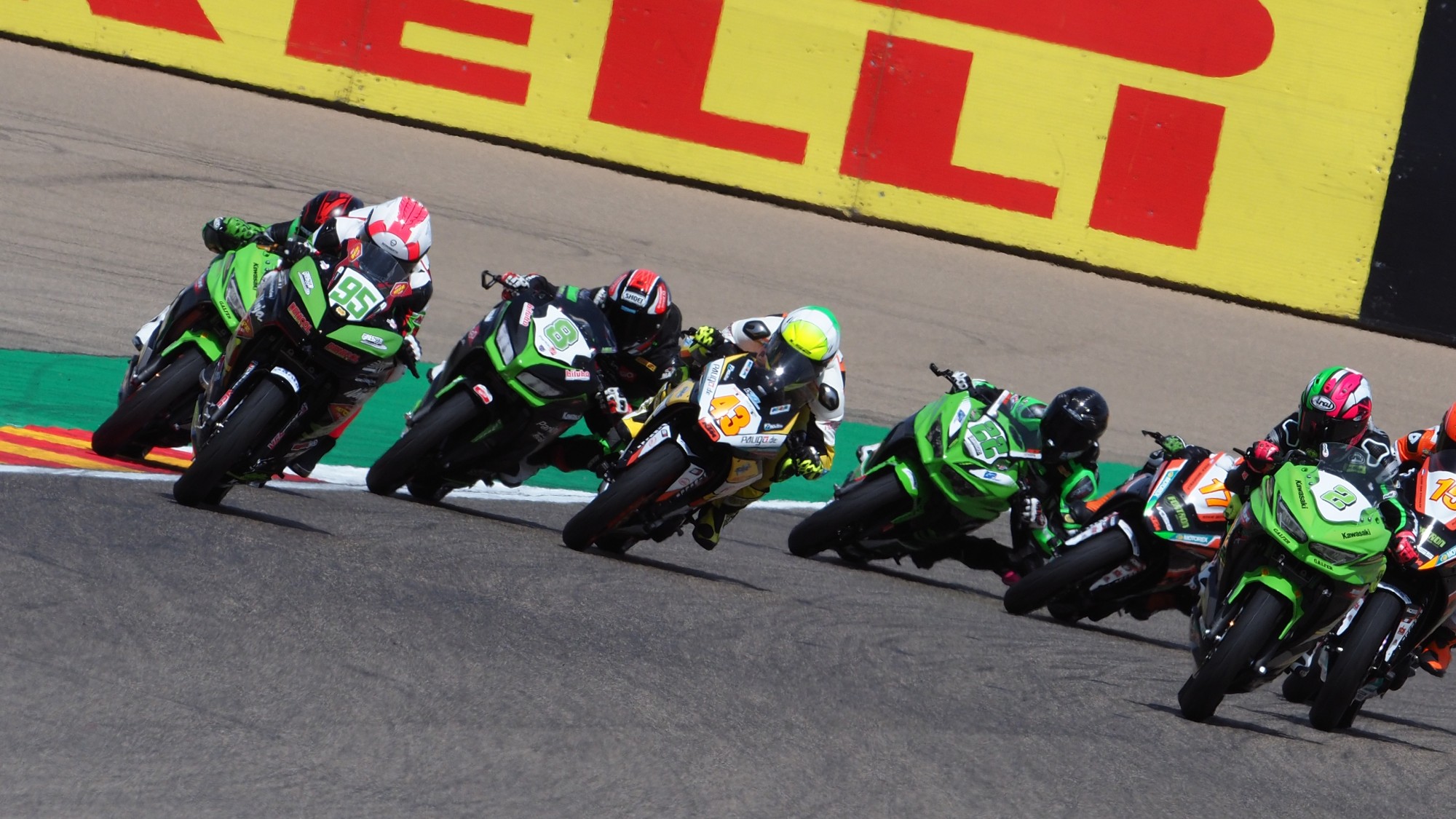 Carrasco, Deroue, Pérez and Grunwald could all win the championship at the Acerbis French Round
With seven rounds gone, the FIM Supersport 300 World Championship will be decided at the last possible moment, at the final round in France. Those left in the title race have shown the consistency and composure to keep their options alive in one of the fiercest and most evenly-matched championships in the world. Four riders just 22 points apart face the most important 12 laps of their career so far – here's what each one of them needs to take the gold.
Ana Carrasco (DS Junior Team) – 1st position – 90 points
Despite missing her first shot at the championship at Portimao, the speedy Spaniard is still in pole position to become the first female world champion in motorcycle racing history. Her path to glory is clear: if she finishes on the podium at Magny-Cours, she becomes World Champion.
A non-rostrum finish would complicate things for Carrasco, however. Should she finish anywhere from 4th to 6th, she would need Deroue to finish anywhere but first; a 7th to 9th finish would require Deroue to cross the line 3rd or lower. Same for a 10th place finish, with the added condition that Pérez doesn't win.
Anything lower than 10th would put Carrasco's lead in peril. The worst-case scenario would be a non-point finish or DNF: the DS Junior Team rider would need Deroue to finish lower than fifth, Pérez lower than second, and for Grunwald not to win the race.
Scott Deroue (Motoport Kawasaki) – 2nd position – 80 points
The Dutchman seems to be hitting form at just the right time, but there's still a way to go before he can be crowned World Champion. As we just mentioned, a Carrasco podium finish leaves no option for Deroue to win the title; if Deroue finishes 2nd, he would need Carrasco outside the top six; if Deroue finishes 3rd, the Dutchman would need Carrasco out of the top ten – and for Pérez not to walk away with the win.
Anything from a 4th to 5th place finish in France would complicate things further for Deroue, while 6th or lower would make a title win mathematically impossible for the Dutchman.
Mika Pérez (Kawasaki ParkinGO Team) – 3rd position – 72 points
It all seemed over for Pérez after he was forced to withdraw from the Acerbis Czech Round following a Superpole 1 crash. The Spaniard was 11th in the standings, 46 points off the lead and with just three races remaining. Three months and one remarkable turnaround later, he enters the final stage with slim yet existing options, after finishing second at both Misano and Portimao.
Eighteen points behind, there are two ways Pérez can take home the championship. If he wins at Magny-Cours, the Spaniard would need Carrasco to finish 10th or lower, with Deroue 3rd or lower.
Should he finish 2nd in France, Pérez would need a small miracle: Carrasco 15th or lower, Deroue 5th or lower, and to finish ahead of Grunwald. Anything from 3rd downwards wouldn't be enough for Pérez.
Luca Grunwald (Freudenberg KTM WorldSSP Team) – 4th position – 68 points
After being taken out of action in the Algarve race, there is little the German can do to win the championship in his first season in WorldSSP300. A second race win at Magny-Cours is his only hope; even then, he needs Carrasco to finish 13th or lower and Deroue 4th or lower. Don't count the German out just yet however: as the saying goes, it ain't over until it's over – especially in WorldSSP300.