UPDATED: How can Cortese or Cluzel win the title in Qatar?
Tuesday, 23 October 2018 09:39 GMT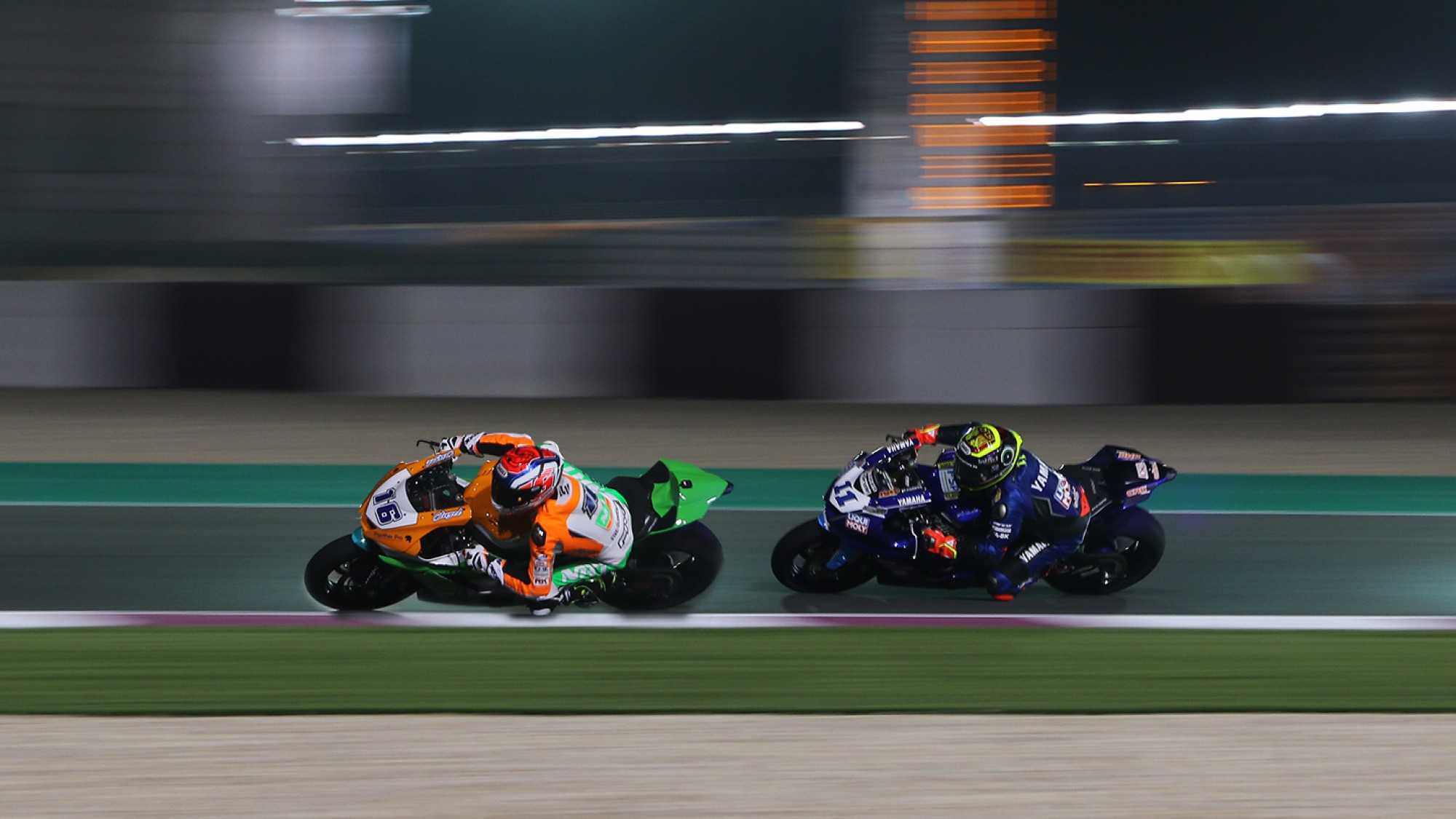 The German leads the French rider by five points with one race to go
UPDATE: On 25/10/2018, Lucas Mahias (GRT Yamaha Official WorldSSP Team) was reinstated as the winner of the Nolan Portuguese Round following an appeal to the Court of Arbitration for Sport (CAS), after being initially disqualified.
The standings have been updated accordingly, with all riders who finished that race demoted one position. Sandro Cortese has been demoted from fifth to sixth position and thus loses one point, while Jules Cluzel's points remain unchanged, meaning that the gap between the pair has been reduced to 5 points.
The list of scenarios below has been updated to reflect the new situation. The biggest change is that a win for Cluzel would now be enough to see him secure the crown, whatever current leader Cortese does at Losail.
For a second year in a row, the winner of the FIM Supersport World Championship will be decided at the final race. With Jules Cluzel (NRT) winning the last two races followed in second by championship leader Sandro Cortese (Kallio Racing), we're left with just the Pirelli Qatar Round remaining and six points separating the top two.
Under the floodlights of Losail, it will be a game of winner-takes-all… unless Cortese can finish second. A runner-up finish in the twelfth race of the year would be enough for the German to seal the title by at least a single point, even if Cluzel manages to claim his sixth win of the season. But second place is far from a given for the Kallio Racing rider, who has finished outside the top two in over half the races this season.
One thing playing in Cluzel's favour is that he holds the advantage in a tie-breaking scenario, with five race wins to Cortese's two. However, the 30-year-old must be hoping that it won't come down to that: a Cluzel win with Cortese in third place would seal a French title win – for the second year in a row – by three points.
Whose name will be written on the 2018 trophy? Here's the different results that could tip the scales one way or another:
Cortese is WorldSSP champion if:
- He finishes 1st, or ahead of Cluzel
- He finishes 2nd, Cluzel finishes 3rd or worse.
- He finishes 3rd; Cluzel finishes 2nd or worse.
- He finishes 4th; Cluzel finishes 3rd or worse.
- He finishes 5th, 6th or 7th; Cluzel finishes 4th or worse.
- He finishes 8th or 9th; Cluzel finishes 5th or worse.
- He finishes 10th; Cluzel finishes 6th or worse.
- He finishes 11th; Cluzel finishes 7th or worse.
- He finishes 12th; Cluzel finishes 8th or worse.
- He finishes 13h; Cluzel finishes 9th or worse.
- He finishes 14th; Cluzel finishes 10th or worse.
- He finishes 15th; Cluzel finishes 11th or worse.
- He finishes 16th or worse; Cluzel finishes 12th or worse.
All other scenarios result in Cluzel becoming WorldSSP champion.
Catch the final race of the World Supersport season thanks to WorldSBK VideoPass.