Team Freudenberg set to join WorldSSP300 with KTM
Wednesday, 29 November 2017 09:37 GMT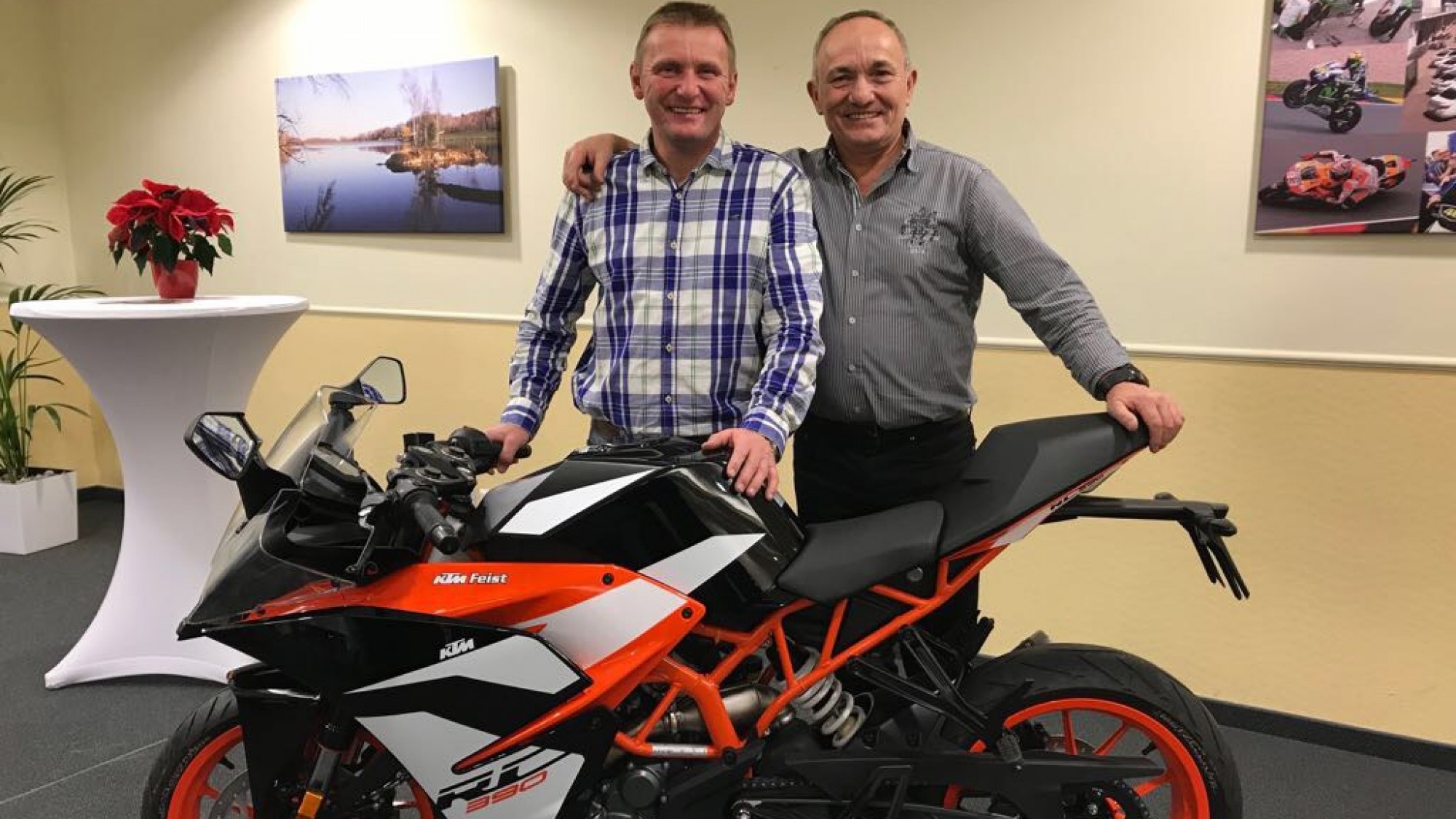 German team set to take the world stage by storm
Following one event rider appearances in 2017, Team Fruedenberg are set to become a permanent addition to the FIM Supersport 300 World Championship in 2018, as the team announces its participation in the upcoming season.
Looking forward to taking on a world championship and understanding the ethos of the paddock, the German team are looking forward to securing their three riders for next season and getting prepared for a strong 2018. After a successful wild card appearance earlier this season in the WorldSSP300 class at Lausitzring, where the team secured two top eight finishes, they have already experienced the stunning action from the series.
With a long standing partnership with Austrian manufacturer KTM, Team Freudenberg are a strong option to run the RC390 into 2018 and will strive to bring the best results to the team in the ever competitive class.
Carsten Freudenberg, Team Principal is delighted about the news: "It makes me very proud that our team can now take this huge step. The timing is perfect to bring us to the highest level. With KTM as our technical partner, we will be ready and perfectly prepared in the spring of 2018 with a strong 10 year partnership connecting the team. Promoting young talent is always important to us, and KTM has always supported this. The technology provided to us by KTM was always competitive, so that our young talents were able to achieve success. In 2018 we are planning to enter the World Championship with three riders. We are undergoing very intense conversations with riders we worked with 2017, as well as other riders. I'm really looking forward to the new challenge."
Thomas Kuttruf, Head of Customer Racing, KTM adds: "In keeping with our high motivation to demonstrate the capabilities of our motorcycles in international competition, 2018 is a good time to accelerate the use of the RC390. Our department is now able to offer competitive material for the still new and increasingly popular class, with a complete WorldSSP300 kit. The fact that Team Freudenberg has decided to use the RC390 in the Supersport specification makes us extremely confident. Since KTM will not be directly represented by its own team structures in this important class, it is all the more important that experienced and professional teams decide for use with KTM and the RC390. There is no doubt that Team Freudenberg is an ideal partner for the use of the RC390 in the WorldSSP300 Championship ".