Sixteen WorldSSP300 riders sanctioned ahead of Misano race
Saturday, 7 July 2018 14:32 GMT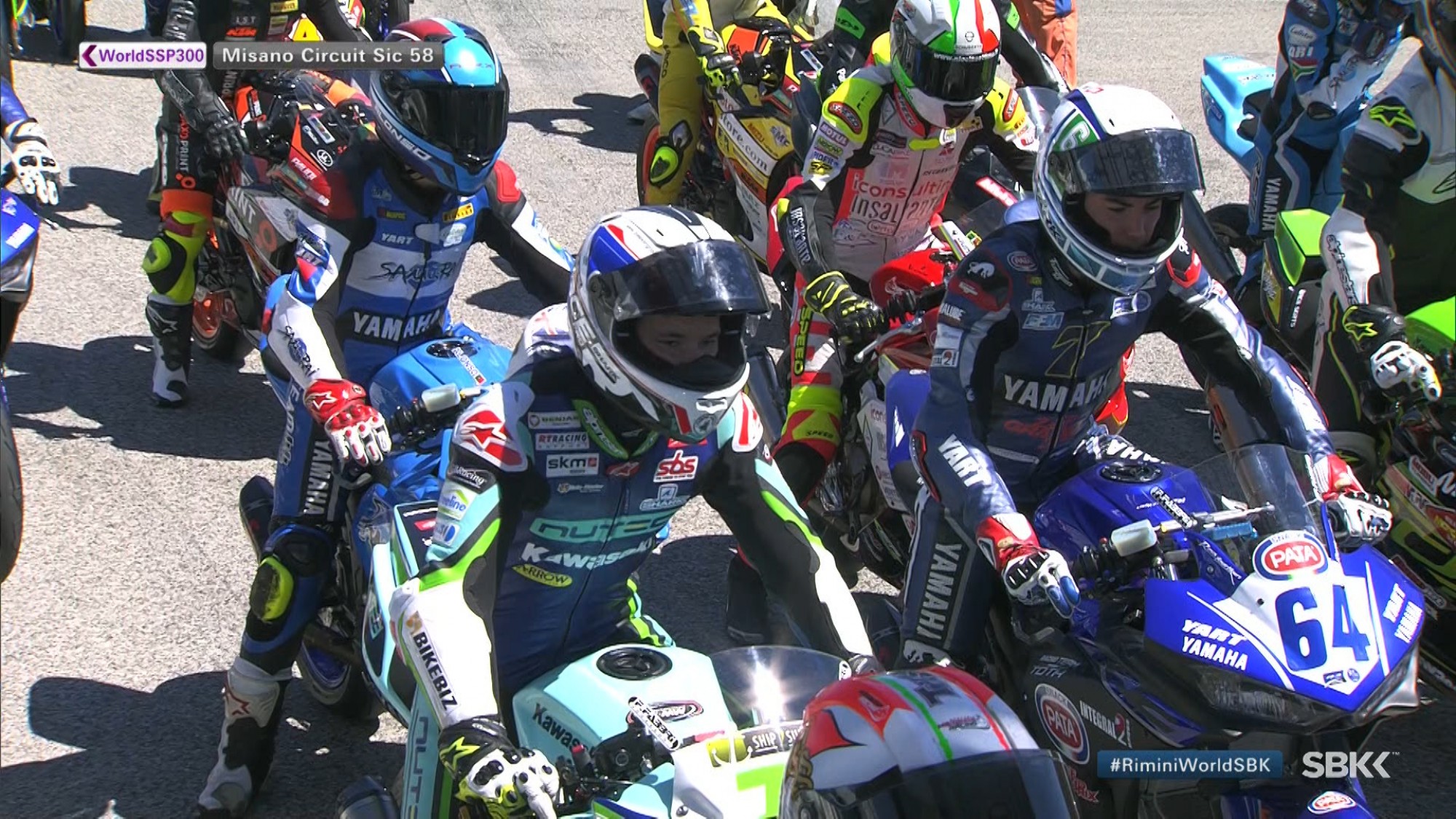 All have been handed grid penalties, with most of the infractions occurring at the start of the Superpole 1
Several changes have been made to the FIM Supersport 300 World Championship grid ahead of the sixth race of the season, scheduled to take place tomorrow at Misano World Circuit Marco Simoncelli.
At the start of the Superpole 1 session that took place on Saturday morning, fifteen riders did not respect the red light and red flag signal at the pit exit, heading out on track before the session was formally started. For this, all fifteen have been penalised to start from the back of the grid in tomorrow's race, in the order in which they had originally qualified.
The fifteen concerned are, in order of qualifying: Filippo Rovelli (Kawasaki ParkinGO Team), Imanuel Putra Pratna (TERRA E MOTO), Tom Edwards (Nutec – Benjan – Kawasaki), Walid Khan (Nutec – Benjan – Kawasaki), Hugo De Cancellis (Team Toth – Yart), Tomas Alonso (Samura-YART Racing), Maximilian Kappler (Freudenberg KTM WorldSSP Team), Tom Toparis (Motoport Kawasaki), Daniel Blin (Team Toth – Yart), Dino Iozzo (Racedays), Nicola Settimo (Scuderia Maranga Racing), Joseph Foray (ETG Racing), Samuel Aaron Lochoff (Samurai-YART Racing), Jared Schultz (Team Trasimeno), and Trystan Finocchiaro (Scuderia Maranga Racing).
As well as these fifteen riders, Mika Pérez (Kawasaki ParkinGO Team) has also been handed a six-place grid penalty after being found not in conformity with minimum weight requirements. The Spanish will thus start from ninth in tomorrow's race, after taking the third best time in the Superpole 2.