Schotman to be operated in the Netherlands
Wednesday, 30 May 2018 11:12 GMT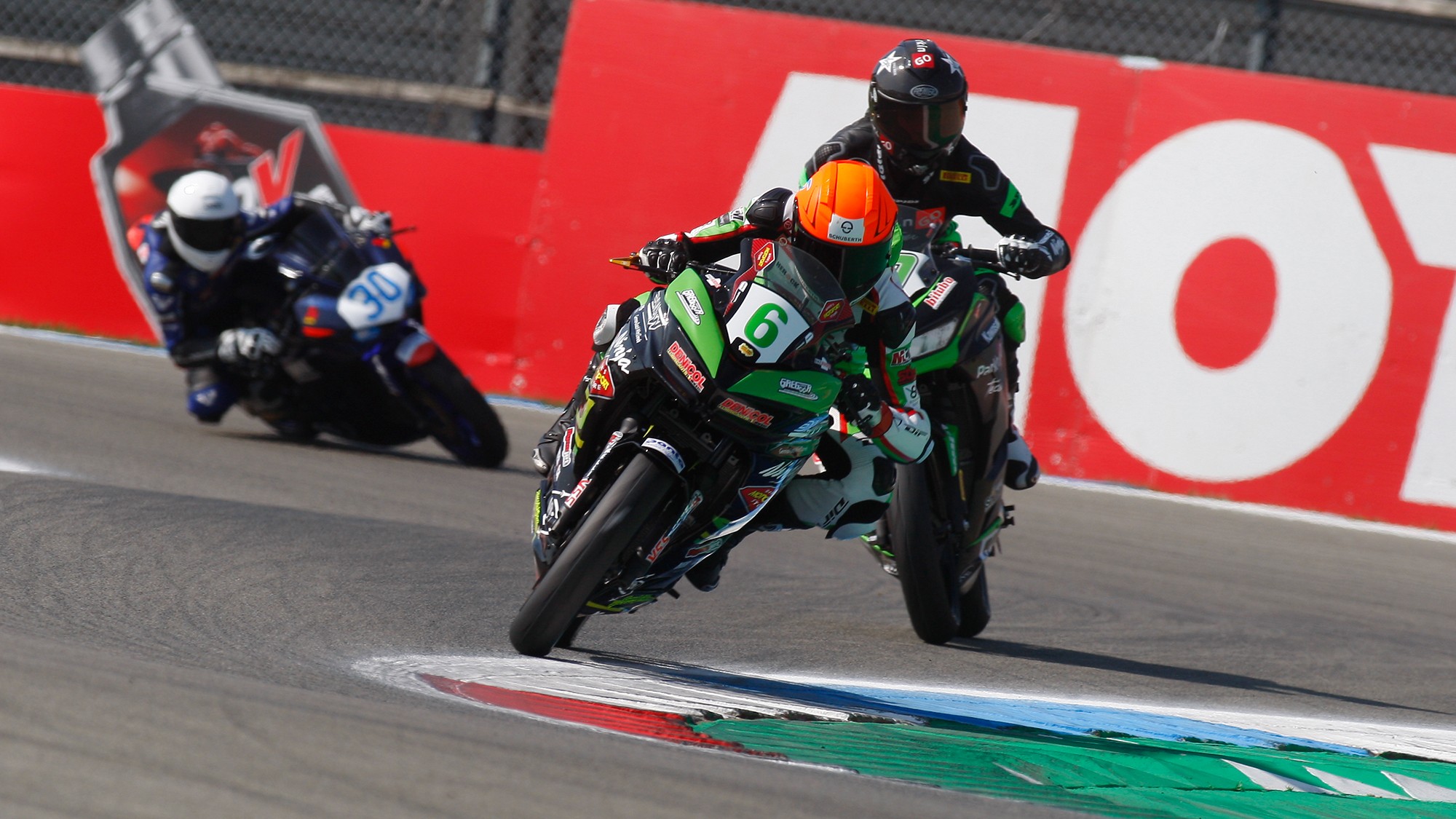 The Dutch rider suffered several pelvic fractures at the Pata Italian Round
After remaining in a Bologna hospital for nearly two weeks, Robert Schotman (Motoport Kawasaki) was transferred back to his home country of the Netherlands last Friday, where he will undergo surgery in a few days' time for the injuries sustained at Imola during Race 3 of the FIM Supersport 300 World Championship.
Schotman was flown from Bologna to Dordrecht on Friday, before being moved to Rotterdam the following Monday, where doctors decided his injuries will finally require surgery. Schotman suffered several pelvic fractures on the May 13 race at the Pata Italian Round, following a high-speed collision with Manuel González (Pertamina Almería BCD Junior Team by MS).
In an interview with racesport.nl, the young Dutch rider has described what the operation will consist of: "There are three fractures in my hip. On the right side a fracture at the front as well as at the back, while on the left there's only a break at the front. On the left they will not do anything, but for the doctors the right side is too unstable due to the nature of the fractures. On Friday, they will stabilize the fracture at the front by applying a titanium plate, while the break on the back will be fixed with a screw".
When can we expect to see Schotman back on the world stage? "The doctors have already told me that I will have to rehabilitate for the next three months. Now I hope, also seeing my reasonably good condition, that I can accelerate this. The last two races of the season are after the summer break in September. There's still over three months left, so it's a great goal to work towards".
Watch all the best highlights and races from the WorldSSP300 championship thanks to the WorldSBK VideoPass.