Savadori: "The team has worked a lot after Assen"
Friday, 11 May 2018 16:47 GMT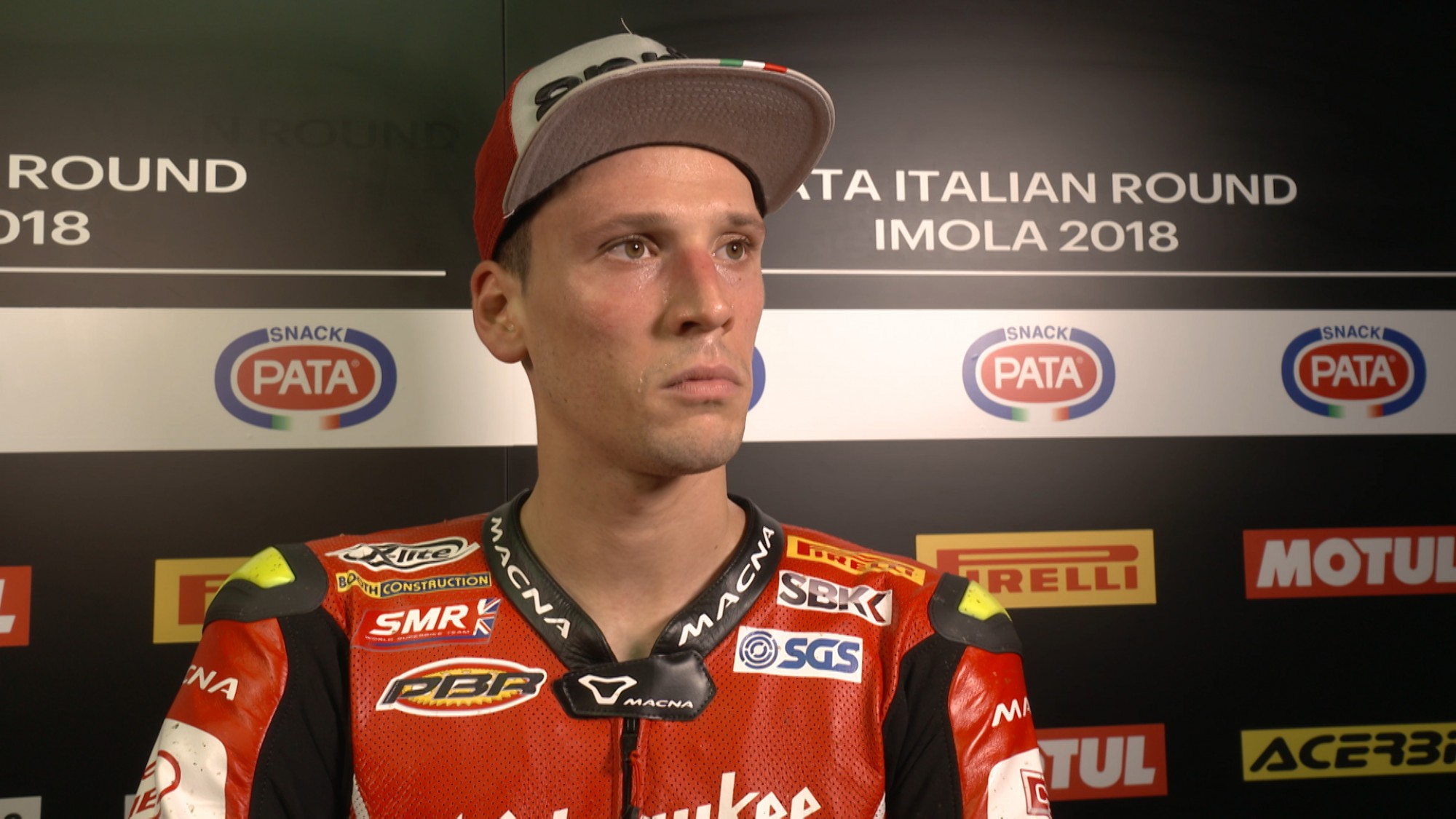 The Italian makes an impressive start to his home country Round
It has been an odd start to the season for Lorenzo Savadori (Milwaukee Aprilia). Unlike other years in the MOTUL FIM Superbike World Championship, the Aprilia RSV4 RF and the rider have, until now, lacked the consistency and luck needed to score top-10 finishes, as it has in the two previous seasons. Yet both the bike and Savadori have shown excellent pace at times, and it has sometimes seemed a matter of when, not if, the Aprilia would be nearer the high end of the standings again.
At the Autodromo Internazionale Enzo e Dino Ferrari di Imola, riding at home, the rider from Cesena proved again he's got the speed to be at the top of the field. On a Friday when most of the spotlights were focused on Eugene Laverty (Milwaukee Aprilia) returning from injury, Savadori ran a best lap time of 1'47.396, improving on an FP2 time that would have also been comfortably enough to place him in tomorrow's Superpole 2 and outperforming his teammate.
The Italian and his team have been hard at work for the past three years, and Savadori is thankful for it: "It's been a positive day at home, Aprilia and the team Milwaukee worked a lot after Assen. The bike improved a little bit, and of course we need to work more for the race tomorrow, but in general today was a positive day".
Savadori was half a second off the leading pace, but still closer than most other riders. Can he close the gap tomorrow? "I think Kawasaki and Ducati have another rhythm compared to us and other riders, they're very fast", he admits. "Of course, I need to check the times, the correct rhythm of Johnny, the Kawasaki and Ducatis, but I hope to make a step for us tomorrow".
Find out how Savadori performs tomorrow in front of his home crowd, and much more, thanks to the WorldSBK VideoPass.