Rob Hartog continues his ride towards glory
Tuesday, 12 December 2017 11:13 GMT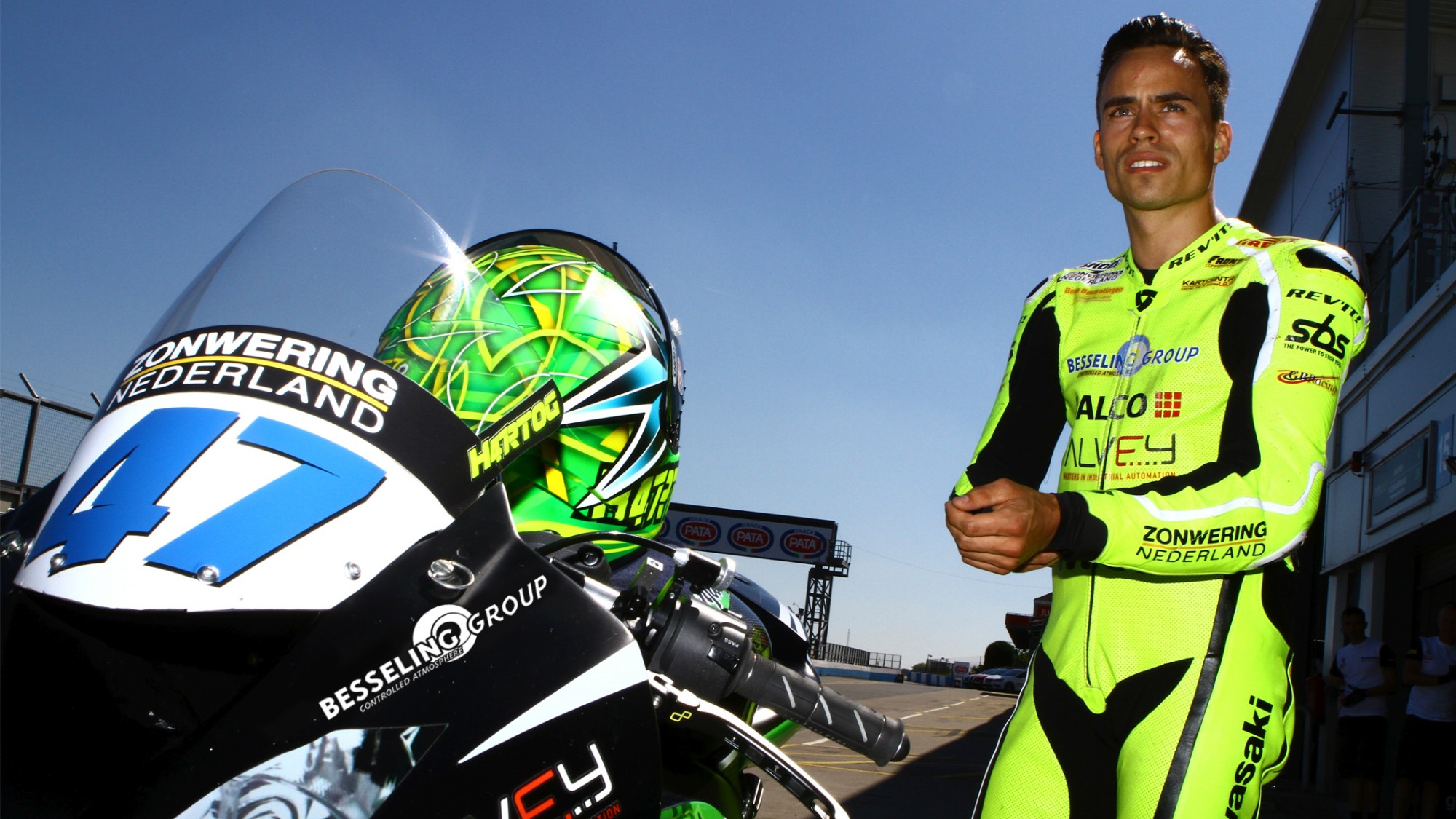 The Dutchman prepares to take on the FIM Europe Supersport Cup again in 2018
The 2017 season was all about a return to a Supersport machine for Rob Hartog and Team Hartog - Jenik - Against Cancer. In the FIM Europe Supersport Cup, the Dutch rider not only had the opportunity to take a points haul in a European Championship on the Kawasaki Ninja ZX-6R, but also to show his potential on the world stage. Hartog looks back on a successful season with excellent results achieved across the nine rounds, including three top-10 finishes amongst the World Supersport riders. Without a doubt, the only thing missing from a fantastic year of racing was the European title itself, as the Dutchman finished the final race just one point behind Championship winner Hannes Soomer (WIL Sport Racedays).
With the highlight of Hartog's season an 8th place in the final race in Jerez, the 25-year-old was aiming for a permanent spot on the World Supersport grid. However, interest in the World Supersport class has grown immensely over recent years, with more riders than grid positions, meaning Hartog will appear once more as the man to watch in the European Supersport Cup, and not as a competitor in World Supersport. Abbekerk's star racer will take on the European crown in 2018 with the support of his team on the Jenik Performance/Front Row Components Kawasaki.
Rob Hartog: "For sure it's a pity that we don't have a spot in World Supersport. Especially since we had a good chance, because of the results we scored. However, that does not make me less motivated. We have only just started to show our potential in this class, and I am more determined than ever to win the European title next season and compete for top-10 finishes in World Supersport!"