Rinaldi: "Nothing is easy and you don't get these opportunities for free"
Friday, 6 April 2018 08:30 GMT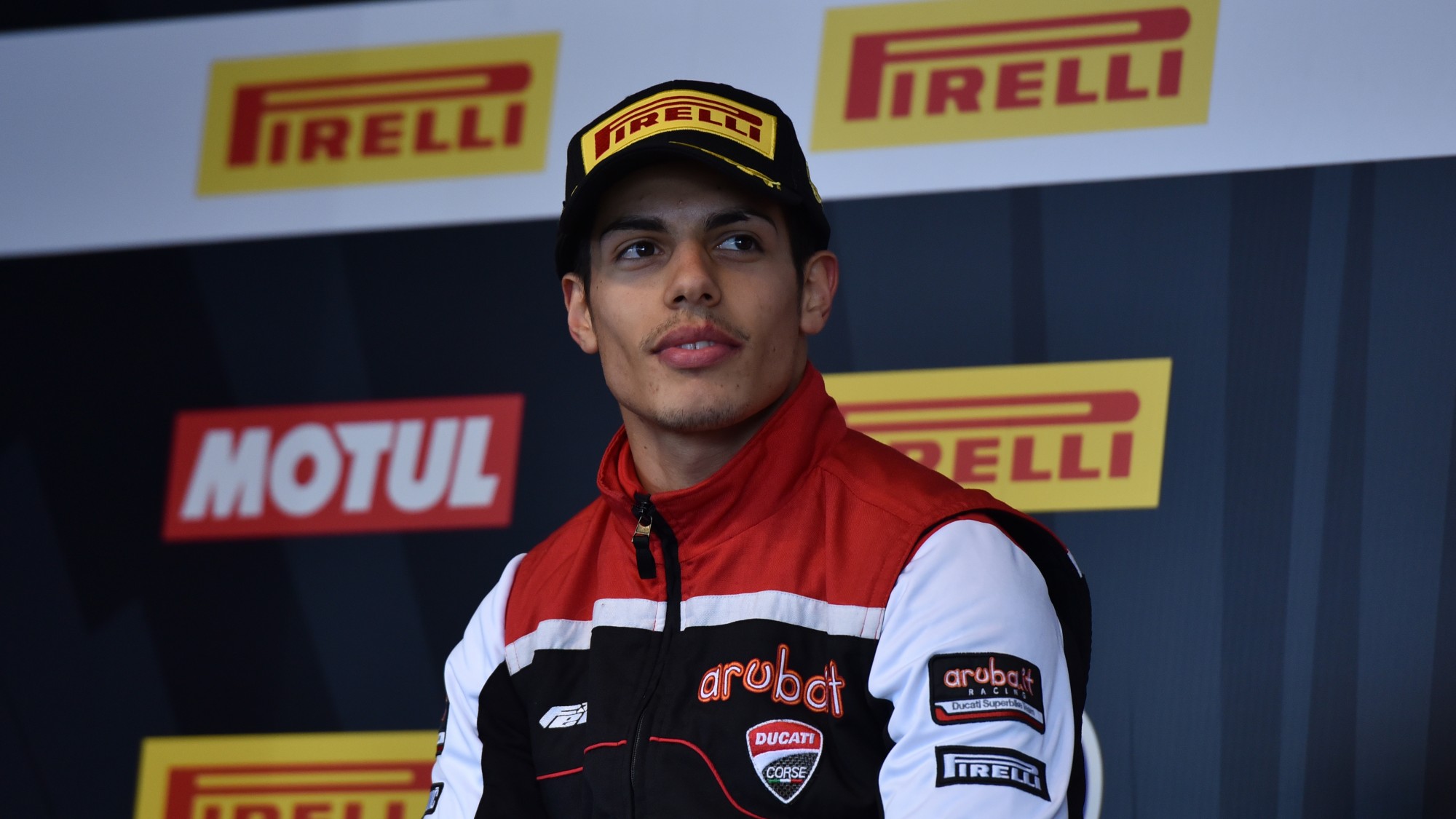 Reigning STK1000 Champion prepares to make the step up to WorldSBK
Italian youngster Michael Ruben Rinaldi (Aruba.it Racing – Junior Team) is gearing himself up for his MOTUL FIM Superbike World Championship debut, as he will compete at MotorLand Aragon for the first round of his season. Moving up as reigning European Superstock 1000 Champion, Rinaldi will have the added confidence boost and after competing in over 30 races in the series, he is not short of experience. Keeping his feet firmly on the ground, he prepares for a challenging 2018 as WorldSBK.com caught up with the Italian.
How are you feeling ahead of your 2018 WorldSBK debut?
"I am really happy, we have trained a lot this winter to arrive in the top class at our top, but it will be difficult because the other riders are much faster than the STK1000 riders. We will need to improve in every race but I am very happy to get into this category."
Did the tests over the winter help with your confidence?
"Yes they helped a lot, especially the last two tests because I had more feeling with the bike and with the team. This meant I improved my lap time and my feeling, which is very important for the first race, so we found a little more understanding of the bike which will help us in the first race."
What are the biggest differences you are finding between the STK1000 Panigale and SBK® Panigale?
"The difference is that the level of the bike is much higher so I need to adapt my technique. The speed is high, but also the tyres and chassis affect the speed, so I need to improve my riding style because this bike can do things that the STK1000 couldn't do."
Do you think STK1000 as a class has helped to prepare you for WorldSBK?
"Of course it has helped me, because when you arrive in a category as a champion its very good. To win a championship like STK1000 is not the same as winning the WorldSBK title, but it's still difficult. So when you win and put on a great performance all season it helps you to grow up, so it has helped me."
Which circuit are you looking forward to racing around?
"I am very happy to start the season at Aragon, it's a good track for me and I am happy to debut here. I have won around MotorLand before but my favourite track is of course Imola, I want to race here as soon as possible!"
Who do you think will be your biggest rivals this season?
"I don't know the riders of WorldSBK so well, so I don't really know. I will work a lot with my team to get the best set up we can to compete, but I don't know which rider is the most difficult to race with on track. Of course my team-mates are very strong, as are the Kawasaki and Yamahas. Everybody is here to win, they have more experience than me and will try to fight me. Nothing is easy and no-body puts you on in this position for free with a fast bike, so you have to work."
You have a close relationship with Chaz Davies, do you think this will help you?
"Yes I think so, I am really happy to be in the same team as Chaz. Being in the Junior team I will have the data from Chaz and Marco which will help a lot. Of course I am a friend of Chaz so we can speak, and maybe if I am not going so fast at a track then I can ask him and I think he can help me."
Keep up with Rinaldi's progress as he delves into his 2018 season from the Pirelli Aragon Round onwards, all with the WorldSBK VideoPass with on-track action beginning on Friday 13th April.