Ramos: "I think everything will be even closer in 2018"
Tuesday, 16 January 2018 11:41 GMT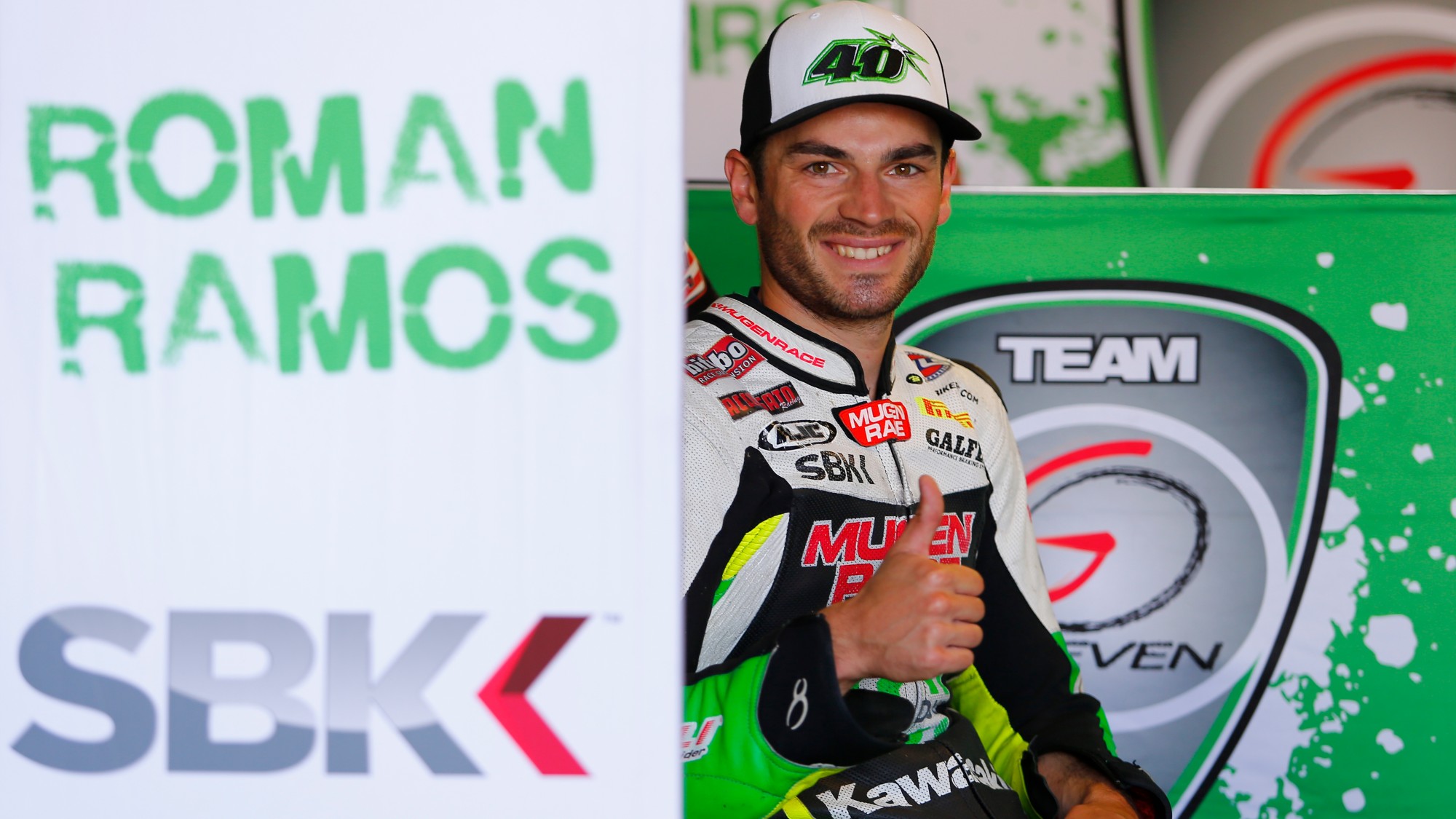 Hear from Team GoEleven Kawasaki's rider after he started his preseason testing
Roman Ramos has begun preparations for what will be his fourth season with the Team GoEleven Kawasaki squad, the team with which he was able to enter the WorldSBK series with in 2015. The 27-year-old Spaniard has just finished three days of testing at the Circuito de Jerez, with the private test set up he was able to make some strong steps a few days before the majority of the WorldSBK grid go testing around the Circuito de Jerez for their first test of 2018.
How are the preparations going for the new season and how comfortable do you feel on your Kawasaki?
"I was really looking forward to getting back on the bike and I had a lot of fun, the feelings were good. The first day was quite cold but luckily it did not rain and we could run dry, so it was quite good. Saturday it did not stop raining, so we could only go out for some runs in the morning. On Sunday we decided to ride in wet and I had a good feeling with the wet track, it had been a while since I had ridden in the rain."
So does this mean you will not be at the tests of Jerez and Portimao?
"Yes, we will only do this test and the test in Australia. I would have liked to be with all the Superbike teams in Jerez but it was not possible, so we had to make the most of the timing and try things in this test, and we have done that. We have tried a new clutch that has felt a little better, but we have been unable to test a swingarm and some more front components because of the rain. Despite this I am happy, especially with the feelings in water, and now we have to wait for the test in Australia. There we hope to already have the parts and we must try to finish configuring the bike, and to adjust it to the changes that have been made in the regulations."
To what extent do the new regulations affect you? Do you think that as a private team you will benefit?
"It will not hinder us at all, it will in fact do the opposite. The adjustments that we have to make are with the engine. We have bought the parts that the factory riders use and we will test them directly in the Phillip Island test and I hope they go a little better, at least this is how is should work when written down.
As for the revs, the official riders have had theirs lowered but haven't used the parts yet, but I think it will be better and we should have more power. I hope it makes a difference and helps us to finish a little higher than where we have been this past year, we will work as much as it takes in order to improve. Although I think there will always be gaps with the official teams, who have also worked hard ahead of the new season."
What are your thoughts of the 2018 grid, what do you think of the new riders and do you think fighting for the top ten will be harder with the new regulations?
"I think it's going to make everything even closer. It is true that there are very good and very fast riders, and with very good bikes; I think it will even be harder to be in the top 10 this year, which is our goal, but we will try to do as much as we can and meet the goals we have. But it is true that there are riders like Toprak [Razgatlioglu], who will have a very good motorcycle, Jacobsen will also arrive with great enthusiasm in his first year in WorldSBK, Loris Baz, Yonny Hernández ... a series of riders that will make it difficult. Obviously they will also want to be in front of you. We will have to fight a lot this season and be in the best condition, both physically and mentally to be able to do it."
Follow Ramos' progress at the Phillip Island test all with the WorldSBK VideoPass, before the season gets underway Down Under from 23rd – 25th February.