Nicky Hayden statue unveiled in Owensboro
Saturday, 9 June 2018 08:38 GMT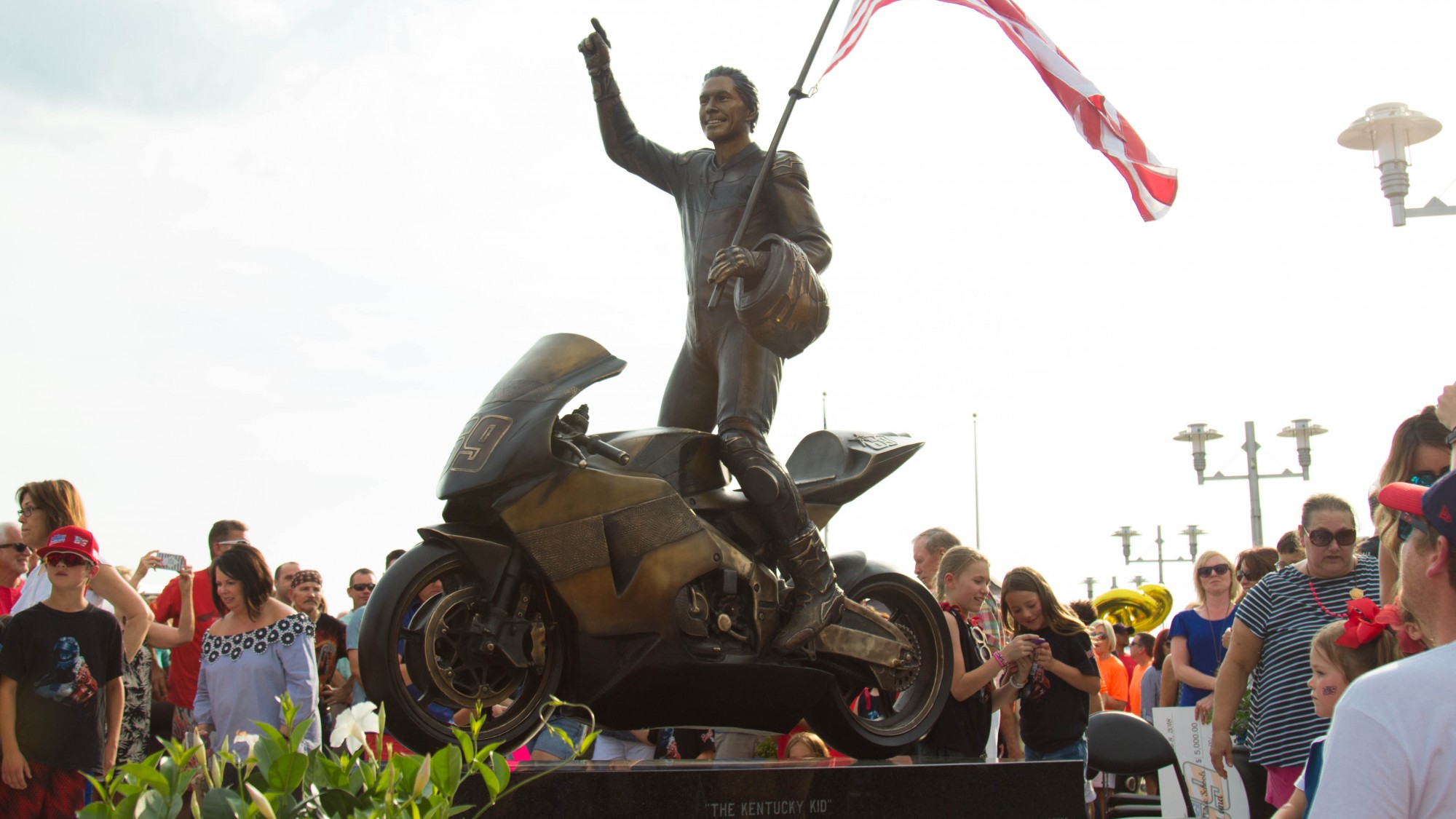 The Kentucky Kid honoured with statue ahead of 'Nicky Hayden Day'
With the legacy of the late, great Nicky Hayden continuing to live on throughout the world, his home city of Owensboro in Kentucky have installed a statue to celebrate his life and accomplishments, which was unveiled on Friday evening.
Fans of Hayden travelled from all corners of the world as the statue – which commemorates his 2006 MotoGP™ World Championship victory – was revealed in front of the Owensboro Convention Centre. Mayor Tom Watson was present at the ceremony, and proclaimed 9th June 'Nicky Hayden Day' (6/9), meaning the American Champion will forever be in the hearts and minds of his local city.
"We were proud to unveil the statue today honoring Nicky," Mayor Watson said. "He was not only a world-class motorcycle champion, he was a world-class person, and we are proud that he called Owensboro home. We know his legacy will live on forever."
Hayden's family, who commissioned the statue along with the City of Owensboro, have been touched by the outpouring of support since his tragic death and hope this will become a place for his thousands of fans to pay respect to their hero.
"This event and this sculpture mean a great deal to our family," added Nicky's older brother, Tommy. "In the year since his death, we've been blown away by the outpouring of support from locals and people all over the world. A number of Nicky's fans have told me that they would like to have a destination where they can pay their respects to their hero, and this statue will serve that purpose. In addition, I hope it will serve as a tangible reminder to Owensboro citizens that it's possible to achieve great things while remaining true to your community, just like Nicky did."