Mercado: "We want to be the top independent team"
Tuesday, 13 March 2018 11:50 GMT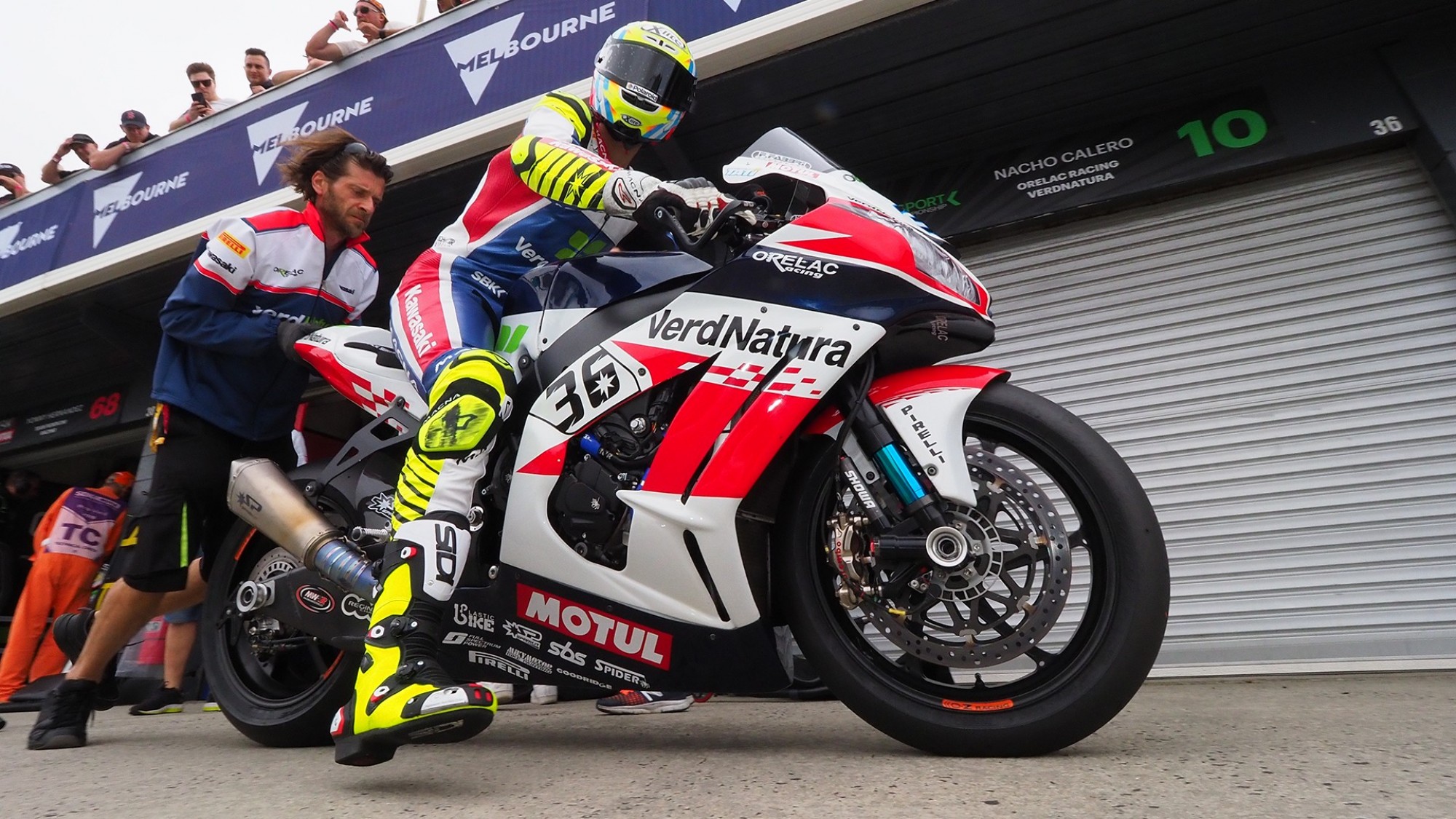 Argentinean rider sets his sights high as its all change for 2018
Joining Orelac Racing VerdNatura in the MOTUL FIM Superbike World Championship this season, Leandro Mercado has a big challenge on his hands as despite being on one of the most sought after bikes on the grid this season, it'll be his teams first time in the class. Moving on from an Aprilia last season, the STK10000 runner-up is ready for a fight and has set his sights high following some positive first feelings with the squad. WorldSBK.com caught up with the 26 year old to hear how he's feeling ahead of the 13 round season.
You joined a new team this season, what are your first impressions?
"I feel very good, it's a really nice group of people so I am happy there. Of course everything is new, we have to work and to learn to understand everything better and we need time, but at the start I feel very good with the team."
The Kawasaki ZX-10RR is a very strong bike, are you happy to be taking on the season with the green machine?
"Yes, I really like the bike, it's very different to what I was riding last year. I have to change and adapt my riding style, because it's the opposite to how I rode the bike last season. But I am working on this and I need time, which we haven't had too much of on the bike over the winter. We first tested it this year and I am learning, and the team have to learn how the Kawasaki works. But I already feel good, we just have many things to improve because we want to be competitive."
How have you been preparing for 2018?
"I have been training really hard, I was in Argentina and a bit in Italy. I've been working hard by riding different bikes in motocross, not just for fun! I was in the gym a lot, using the bicycles which are an important part of training so I feel good, and ready to take on the season."
You were 10th in the first race at Phillip Island and 12th in the second race. What is your opinion of your first Round with the Orelac team?
"The balance overall is a positive one, it's our first Round and with a new team, who are also new to the category ... I think we have a lot to learn and improve. On Saturday we had a good race, starting from the sixth row. I finished 10th, recovering positions in a fairly fought race, with a good pace ".
"Sunday's race was a bit more difficult. The first part not so much, I made a good start and tried to keep the pace, we had made some changes after Saturday's performance, especially trying to take more advantage of new tyres. I was in the group with Torres and Baz fighting for the 11th or 12th position and I felt good, but we lost a lot of time in the pits. The time we lost when we changed our tyres hurt us a lot, because afterwards I re-joined the race and didn't have the chance to improve our position. But we are still learning, it is the team's first race and there are many things to improve. I think having started like this for the first race, is a positive. "
Thailand is the destination for Round Two, what can we expect there from Tati Mercado?
"It is a track that will be more suited for our bike and with all the information from Australia, I think we can take another step. We will try to be more competitive, to be closer and closer to the top 10, and to be stronger. It's a track that I have ridden around once in 2015, meaning I haven't been for the last three years ago but we are looking forward to improving and fighting."
Finally, what are your realistic expectations for 2018?
"Our goal is quite simple. We want to be the top independent team, be competitive, and to try to be closer to the top five in every race."
Follow Mercado's progress in his hunt to be top independent rider throughout the next 12 Rounds of the season, with the WorldSBK VideoPass.