Maria Herrera: "I'll fight to the end to win"
Thursday, 21 December 2017 10:00 GMT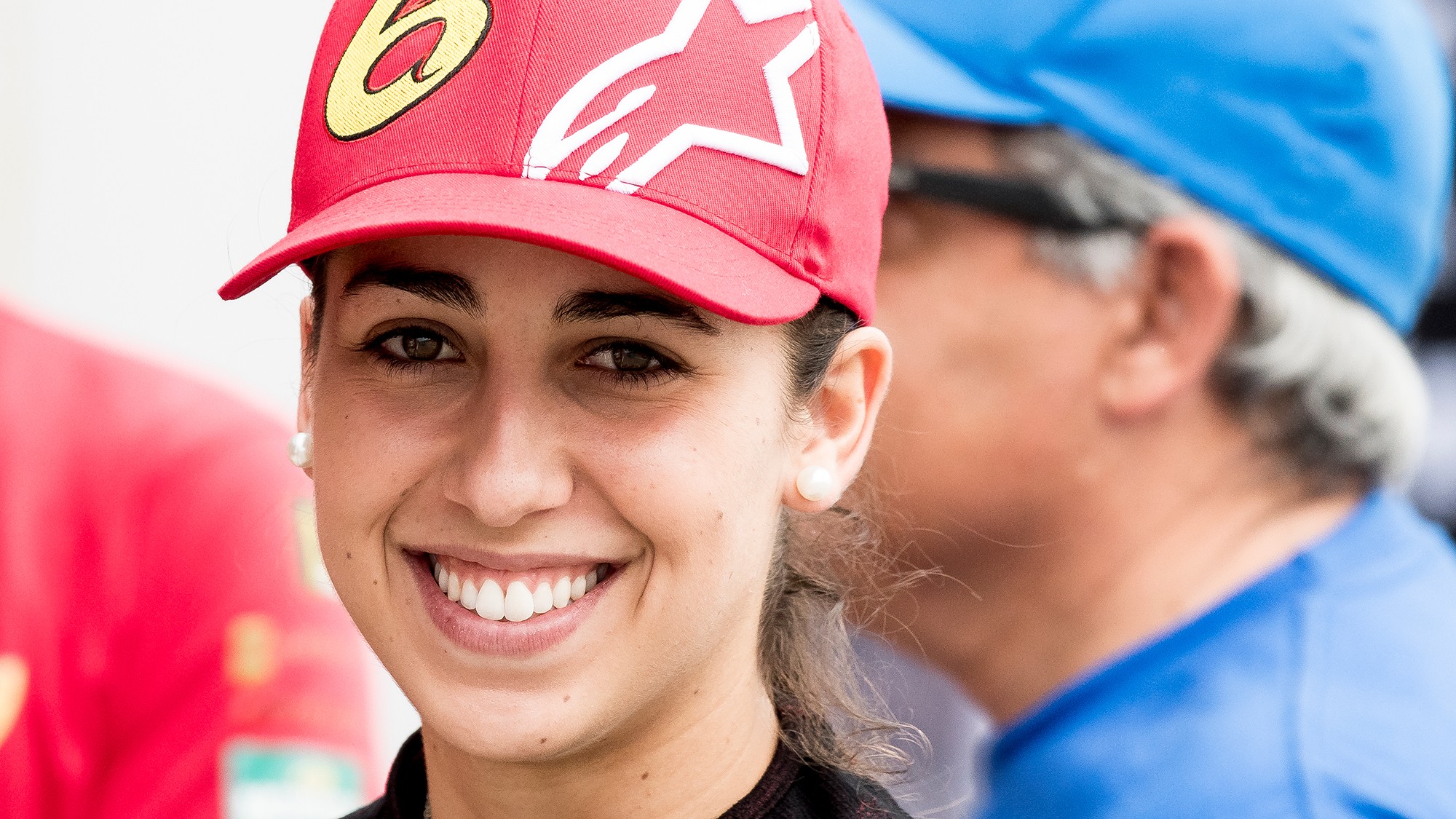 The female rider from Toledo prepares for a new adventure in WorldSSP300
As the 2018 season looms, former Moto3™ rider Maria Herrera prepares for her debut in the second edition of the FIM Supersport 300 World Championship, with Yamaha MS Racing. The switch to the new and exciting category could turn the 21-year-old's career around, after injury and team displacement in the 2017 FIM Moto3™ World Championship left the Spaniard without a team at the end of the season. While Yamaha MS Racing won the 2017 crown with Marc García, Herrera feels confident in the team's ability to help her consistently fight for victories and hopes to demonstrate her true quality as a leading competitor.
"I already loosely followed WorldSSP300 this year because I had some friends in the category such as Marc Garcia who won the title and Dani Valle," explains Herrera. "When the season ended, the management at Yamaha MS Racing contacted me and it all seemed like a good idea. I think it's a fun category, it was great to see Ana Carrasco on the podium and I hope next year we will see more equality."
With her countrywoman Ana Carrasco setting the standard with a win at the 2017 Portugal Round, the rider from Toledo is ready for a challenge but maintains her realistic expectations, saying, "My targets will be the times that were made last season. If I beat those times it will be a great result. Ana and I will be rivals on the track, as with every other rider. Off the track we are friends."
With Marc Garcia off to try his luck in next year's FIM CEV Moto3™ Junior World Championship and Borja Sanchez set to saddle up for ETG Racing, Herrera will form a duo with Dani Valle who will spearhead Yamaha MS Racing's efforts toward winning a second title. The talented youngster is convinced that the partnership with her friend will be a success, explaining, "I know Dani well, we've trained together before and there is a good atmosphere already in the team. He knows the bike and the tracks. The team already has a lot of valuable information and the bike is well set-up, so I think we will be able to fight together to be ahead."
With the promising formation directed by Felix Garrido, Yamaha MS Racing aim to be a favourite for the 2018 title. When asked about her chances at the crown, the Spaniard is quick to point out, "It's clear that we all want to win a title and I'll fight to the end to win."
Don't miss Maria Herrera in action in 2018 by getting your WorldSBK VideoPass today.