Mahias slides into the Superprestigio
Saturday, 16 December 2017 17:05 GMT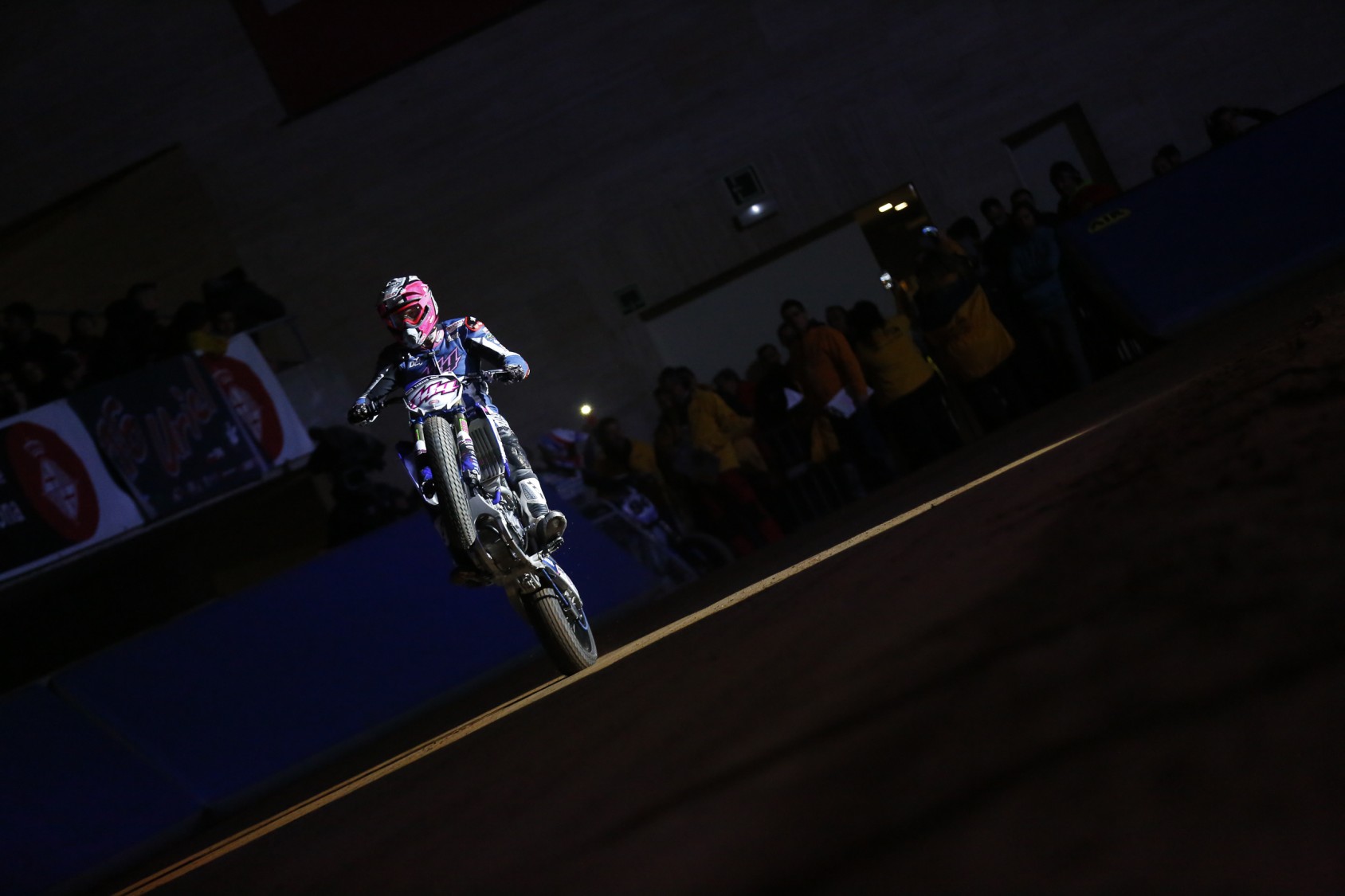 2017 World Supersport Champion switches tarmac for dirt track in Barcelona
After taking the crown in style at the final round of the season in Qatar, reigning WorldSSP Champion Lucas Mahias (GRT Yamaha Racing) was back on track in Barcelona on Saturday – switching the day job for something a bit dirtier in the Superprestigio at the Palau Sant Jordi. Only taking up dirt track for the event and trying it out for the first time a few weeks before, the experience was a different one for the Frenchman.
Practice at Rufea - the dirt track in Lleida - on Thursday gave Mahias a good taste of the competition as fellow Superprestigio category frontrunners took to the track, including fellow French World Champion Johann Zarco and the Open runners expected to challenge at the front: Ferran Cardus, the first ever Spanish Flattrack Champion, and JD Beach, MotoAmerica Supersport runner-up in 2017 and serious fan of flattrack.
Mahias said at the Press Conference ahead of the event that it was a real challenge to get to grips with the style, but he put up a good fight through the heats and took fourth in his first taste of the track on Saturday night. The Yamaha rider just wasn't able to make the ultimate cut to move through to the finals in the category, however, and instead headed into the Challenge; the final race for those not moving through. It was France vs France as the WorldSSP Champion dueled compatriot and Moto2™ rider Fabio Quartararo for second for some time before Mahias crashed out of contention – rider ok – towards the latter stages. The reigning WorldSSP Champion now heads back onto tarmac to train over the winter break ahead of his title defence in 2018, which begins at Phillip Island in February.