Jacobsen: "A happy rider is a fast rider"
Thursday, 30 November 2017 09:32 GMT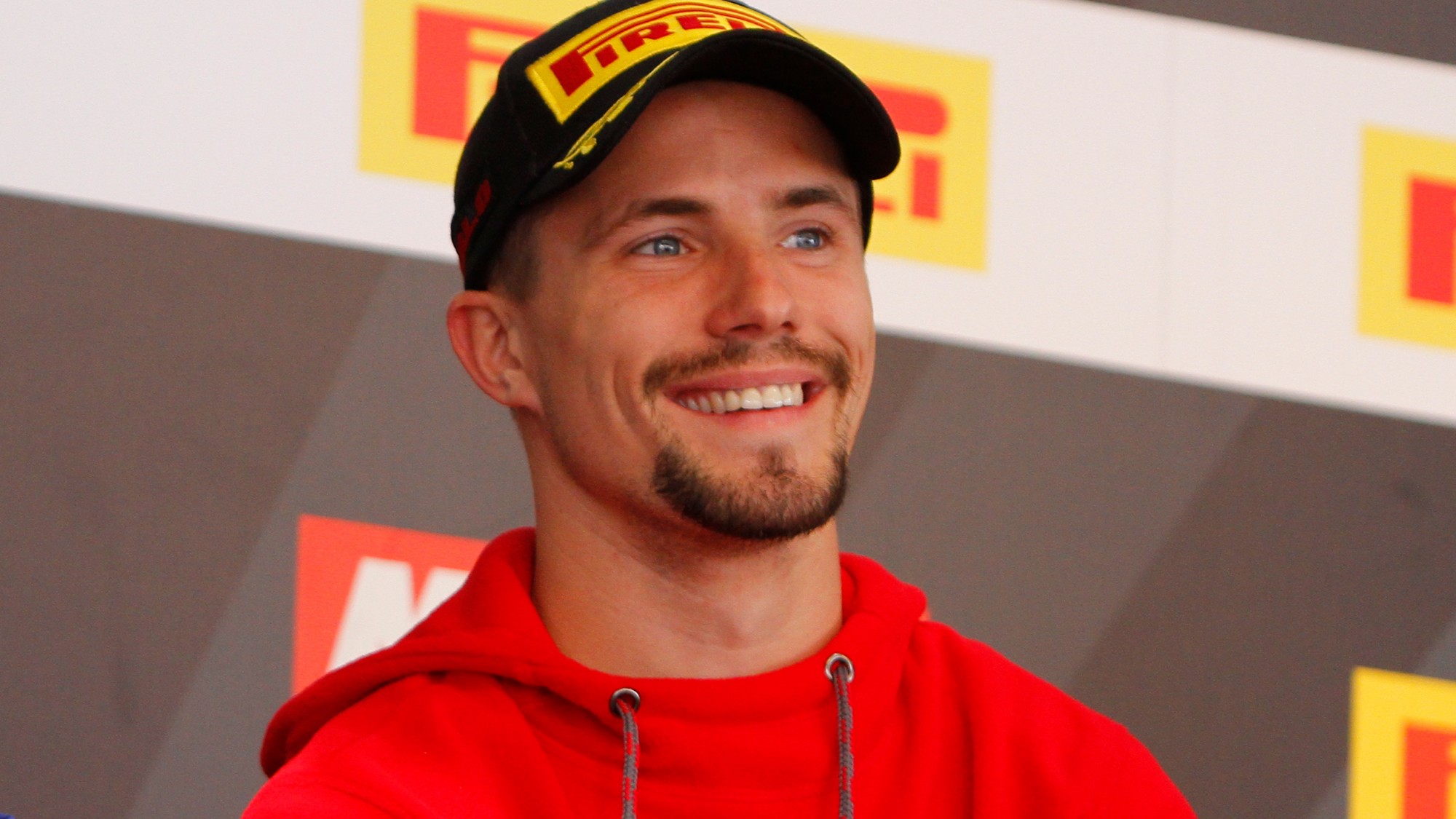 WorldSBK.com catches up with American as he's set to move to WorldSBK
After it was announced today that PJ Jacobsen will make the step up into the MOTUL FIM Superbike World Championship for 2018, with official satellite team of Triple M Honda, the young American is feeling ready to make the step up and looks forward to the challenge ahead.
Speaking exclusively to WorldSBK.com, Jacobsen is ready to take on a new challenge:
Congratulations, you must be delighted to have secured the ride!
"It's the right time in my career to make my move to World Superbike, I'm 24 now and I've had a couple of goes at WorldSSP. I've been second in the championship in Supersport so I think it's the right time to move up, it'll be really good. I'm excited!"
With the new regulations they'll be some changes, how are you feeling about approaching the season?
"I don't know how much difference the new regulations will make to us yet, and it's my first time in World Superbike so, I also think it's good to go in with some rule changes. It's the right time to move up and we'll know more after a couple of tests."
- What are your initial goals or expectations?
"I don't have any expectations, I know some people do but I won't be having too many. There is going to be a lot of learning for me to do next year, and it's going to be a difficult year. But I've ridden a Superbike before in British Superbike as well as the Suzuka 8 Hour with Honda, so I am familiar with an SBK bike and it will be good to get back on one. I think it will be a big learning year but I'm excited, I have no expectations and try to do the best that I can."
- When will you first get to ride the bike?
"Hopefully we will have the first test in January, and we'll go from there."
- We know you've had a tough season but you always remain positive, so you must be heading into 2018 with a good frame of mind?
"Yeah for sure, I don't really have too much pressure on myself and will ride the best that I can. You have to stay positive, I've got a difficult year ahead of me but I'm not the person who lacks confidence, you've just got to keep moving through it as it gets hard. A happy rider is a fast rider as they say, so hopefully I can keep happy all year, keep going and keep trying."
- After riding the SSP Honda in 2015 and 2016 are there any parts of the Fireblade you are interested to try out?
"I don't know where the bike is at, I've only seen it from track side so far. I think the Fireblade will get to a strong point very soon, especially with some new riders on it. I just want to get on the bike, start testing it and see where the bike is at. Also for myself and being new to the bike and making the step, I don't know what to expect."
- How important is it to you that Triple M Honda will be an official satellite team?
"I really can't thank Honda Europe and Honda Japan enough, it's great to be on an official satellite team and I'm really happy with Honda's belief in me. I'll try and do the best I possibly can, it's good to be back with this manufacturer, and I can't wait to get started."
- Riding in WorldSBK means you'll be able to race at Laguna, are you looking forward to racing in front of your home fans?
"Yeah for sure, I've been to Laguna a couple of times but it's going to be awesome to be racing in the States and especially in the world championship. It's going to be a pretty cool feeling, I'm quite excited about that and I'm excited about this whole year, I'm really looking forward to it."
Keep up with all the WorldSBK Off-season action, or relive some of the stunning action from the archives with the WorldSBK VideoPass