How Reiterberger can win the STK1000 title in France
Wednesday, 26 September 2018 10:38 GMT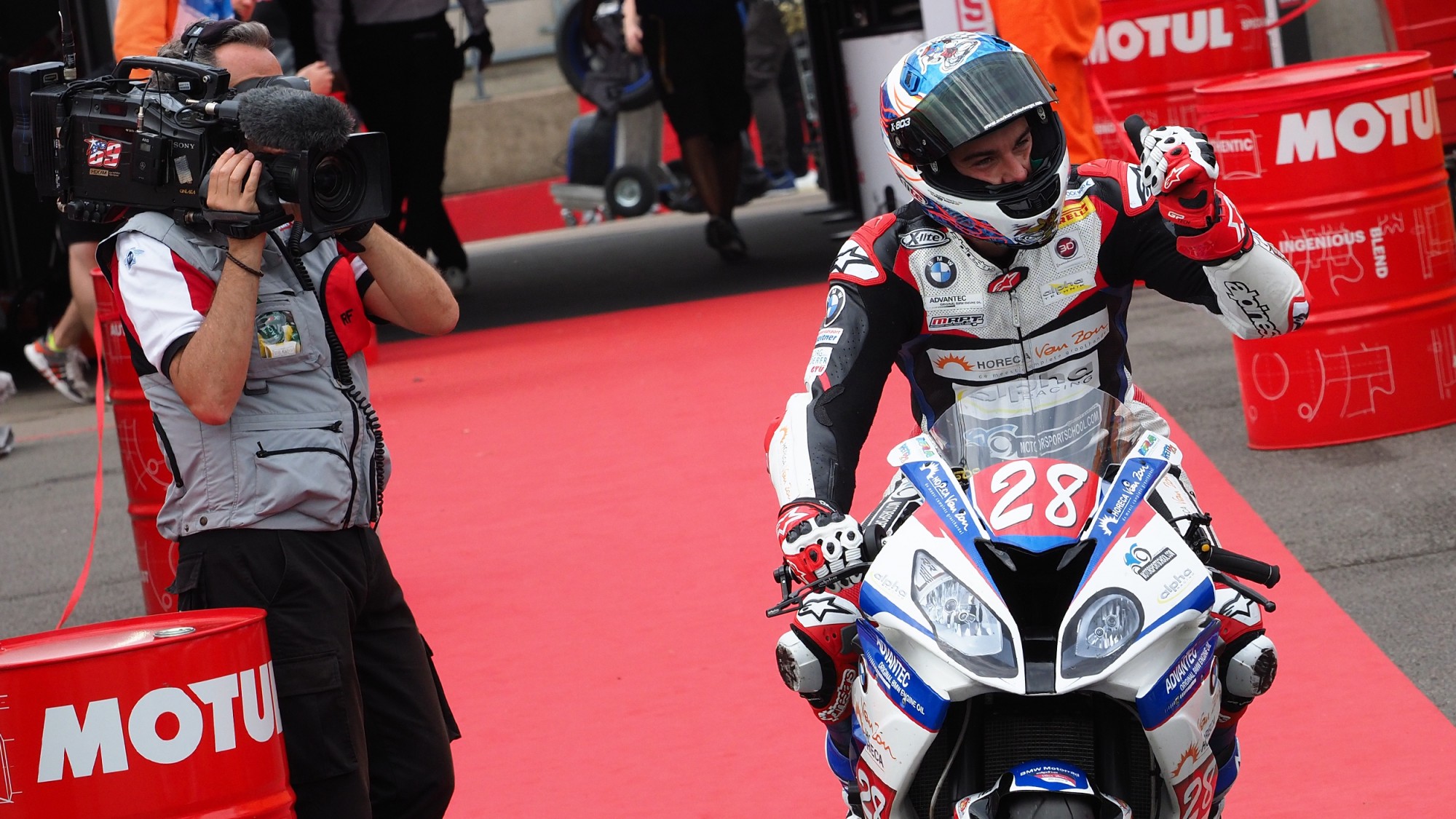 German rider has a big fight ahead of him
After a sensational European Superstock 1000 Championship battle in Portugal, the title fight now rolls into France for the final round of the season, and there's a lot on the line. After seven rounds there are three possible winners: Markus Reiterberger (alpha Racing-Van Zon-BMW), Roberto Tamburini (Berclaz Racing Team) and Maximilian Scheib (Aprilia Racing Team), and 19 points split the three.
But how can the championship be won? As riders line up on the grid at 11.40LT (+1 GMT) for the opening race of the day in France, there will be a lot of mathematical chances to see who can take the win. Reiterberger currently sits 18 points ahead of Tamburini and 19 ahead of Scheib, and with 25 points on the table, it seems it's the German's to lose.
Reiterberger will be crowned 2018 STK1000 champion if:
He finishes in the top eight
He finishes 9th and Tamburini wins the race
He finishes in 10th, Tamburini crosses the line in second or lower and Scheib wins the race
He finishes 11th – 14th and both Tamburini and Scheib finish second or lower
He finishes 15th, Tamburini crosses the line in 3rd or lower and Scheib doesn't win the race
He finishes 16th and neither rivals win the race
Keep up with the sensational STK1000 racing action, and enjoy the fight out on track for the crown all with the WorldSBK VideoPass.