Heading to the west coast in search of WorldSBK glory
Thursday, 21 June 2018 07:56 GMT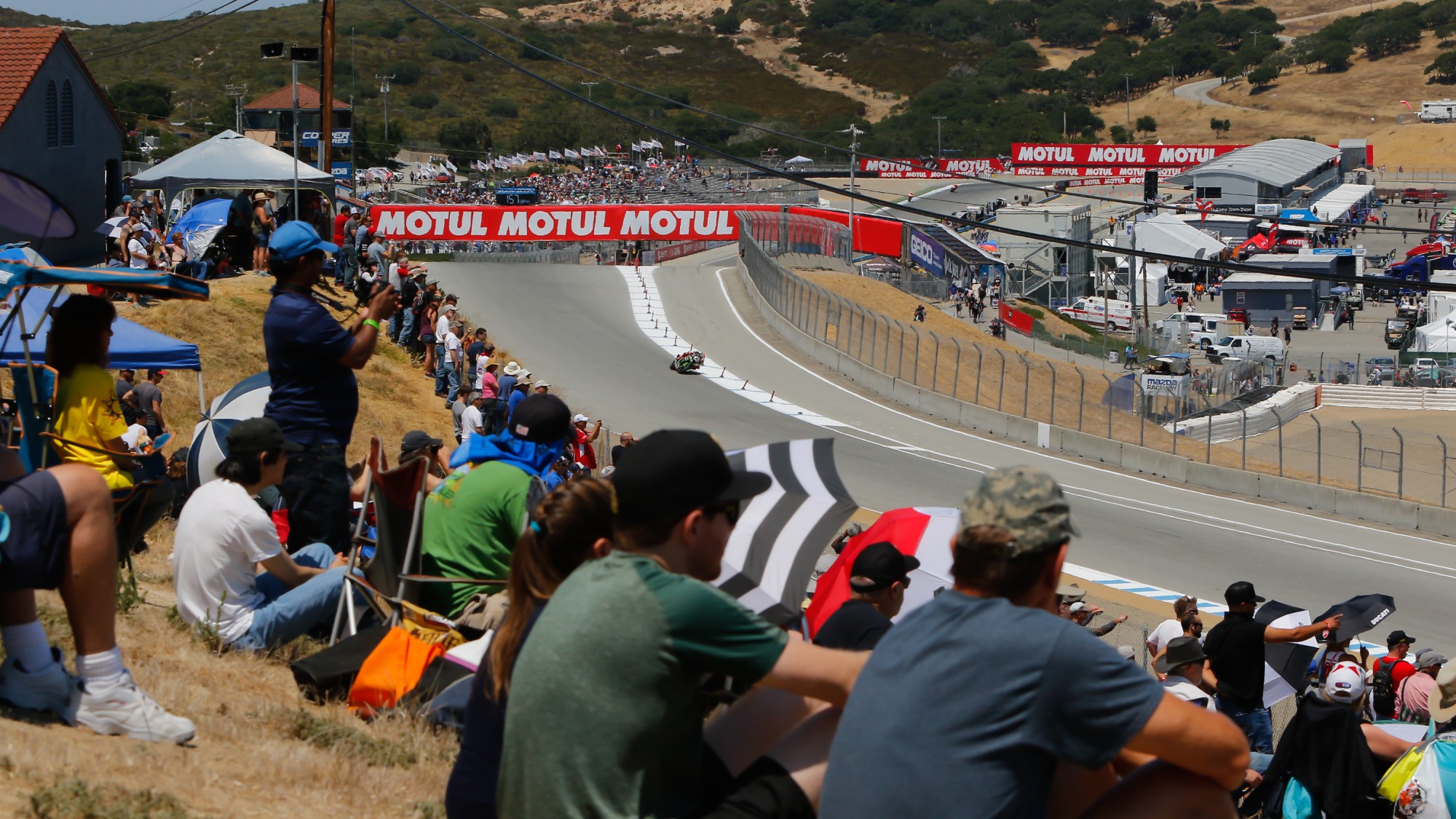 WorldSBK commentator Steve English sets the scene for an American Round Eight
There aren't many circuits like Laguna Seca in the world. The Californian tarmac offers a unique challenge for the MOTUL FIM Superbike World Championship riders. This 3.6km long circuit is revered and renowned but like the rattlesnakes that inhabit the area, it needs to be respected.
Led Zeppelin sang about Going to California; "I'll meet you up there where the path runs high. Standing on a hill in my mountain of dreams, telling myself it's not as hard, hard, hard as it seems." Unfortunately for the riders in WorldSBK, when you stand at the top of the Corkscrew and look down, the challenge is real!
This highly technical race track demands precision, consistency, imagination and above all else, experience. It's very rare to arrive at Laguna and immediately be down on pace and, luckily for most of the WorldSBK riders, they are now aware of the challenges of the circuit and understand what they need from their bikes.
The WorldSBK circus will decamp to California and get ready for a weekend of racing that could prove pivotal in the championship. Last time out we saw tensions overflow at Kawasaki, a new winner and hope returning to Aprilia.
Momentum is key at Laguna Seca. One corner leads into another at this short track, and being able to link them together is crucial. Momentum is also crucial in the championship with Jonathan Rea (Kawasaki Racing Team WorldSBK) having suffered his first non-score of the season last time out. The Northern Irishman conceded points to his rivals, but will be looking to bounce back in the US.
For Yamaha, that momentum has been building up of late with three wins from four races. Nearly 200 years ago they headed to California in search of a fortune during the Great Californian Gold Rush, now they head to the West Coast in search of WorldSK glory.
Enjoy watching the action and see if riders can find their glory, all with the WorldSBK VideoPass.