Guyot: "We are here to stay"
Monday, 11 December 2017 09:30 GMT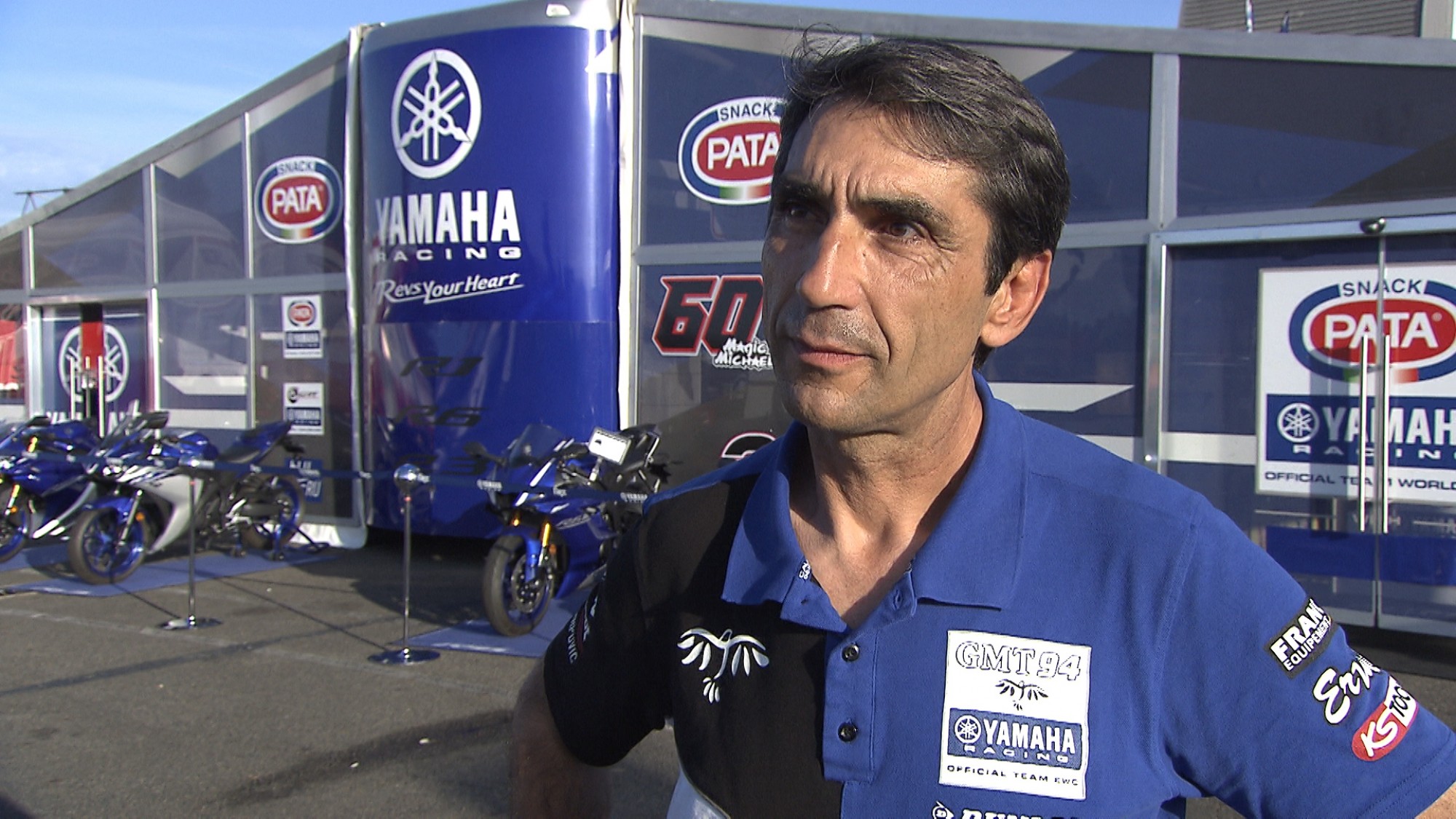 Christophe Guyot, Team Manager of the GMT94 gives his thoughts on his teams return
After leaving the paddock at the end of 2009 the GMT94 team, led by Christophe Guyot is preparing for a return to the FIM Supersport World Championship in 2018. 125cc World Champion 2008, Mike Di Meglio, winner of several EWC events with the GMT94 team, has been awarded the mission to represent the team riding a Yamaha YZF-R6.
Following this announcement, Christophe Guyot granted an exclusive interview to WorldSBK.com, in which he looks back to the start of this project, the challenges he expects and the objectives.
The GMT94 team is well established and known for his achievements in EWC, can you tell us more about the reasons for this choice?
"We were involved in WorldSSP and WorldSBK after our first world EWC title, from 2005 to 2009. The first two seasons in Supersport proved to be quite interesting, as we were in the Top 10 with David Checa, who then ran alongside Sébastien Gimbert. In WorldSBK, it was a bit more complicated. So we went back to EWC, but we never left the Bol d'Or and the 24h of Le Mans. Since 2010, we have won two World Champion and three Vice Champion titles. I have never stopped thinking of returning to WorldSSP because our team has always been involved in speed. "
Why did you choose WorldSSP and not the WorldSBK?
"For now, I think the WorldSBK is looking for the right rules that will allow all teams to be competitive. I really trust this project, but this is complicated especially because of the different manufacturers who have invested a lot in the image of Kawasaki or Ducati. Yamaha arrived only very recently, and I can imagine that the return of the great WorldSBK will be in a short time. For 2018, it was not possible for us. WorldSSP is already tailor-made for an independent team where riders can make the difference. "
Mike Di Meglio, one of the three riders competing for you in EWC, was chosen to run for the team in WorldSSP, was it an obvious decision?
"First of all, we remain very involved in EWC. For me, speed is essential in endurance. That's why our three riders have always been driving fast. In 2017, Mike Di Meglio was a MotoGP ™ development driver and Niccolò Canepa is now test rider for Yamaha in WorldSBK. Mike's choice was obvious because he is French and the French Federation of Motorcycling will support us. It was therefore important for me to present a French project, although, of course, our structure has many different nationalities. "
The new Yamaha YZF-R6 won the title in its first year, is it the right time to fight at the forefront?
"Yes, it is clear that we come with ambition and hope to shine. The Yamaha is a bike that is made to win. Everything will depend on our mechanics and our riders, and their ability to prepare the best machine possible, in order to compete against the leaders of the category. "
GMT94 has a close relationship with Yamaha, what support will the team have next year?
"Our relationship with Yamaha is unique, and we will retain our status as an independent team. This means that we can make our choices, and we represent Yamaha in EWC while enjoying freedom at all levels. Yamaha has always respected our historical partners. It is a relationship of trust that I think, must be rather rare in our community. The choice to return to WorldSSP is that of GMT94. But very quickly, when I announced the project to people like Eric De Seynes or Andrea Dosoli, they immediately expressed their interest to be with us."
What challenges do you expect in 2018?
"It will certainly be difficult, but if we come to WorldSSP, it's to win. It will certainly take time, but we will have to transform this which will stand us in good stead for the future. Of course, we would like to shine in Australia right away, but we cannot expect or promise this. What we are convinced of is that we will continue to succeed. There is no other ambition. We will do everything and we are determined. We will progress and we will learn which we need to do. But this will not be a first attempt. We are here to stay."