Grünwald joins Freudenberg Racing for their WorldSSP300 debut
Tuesday, 12 December 2017 13:03 GMT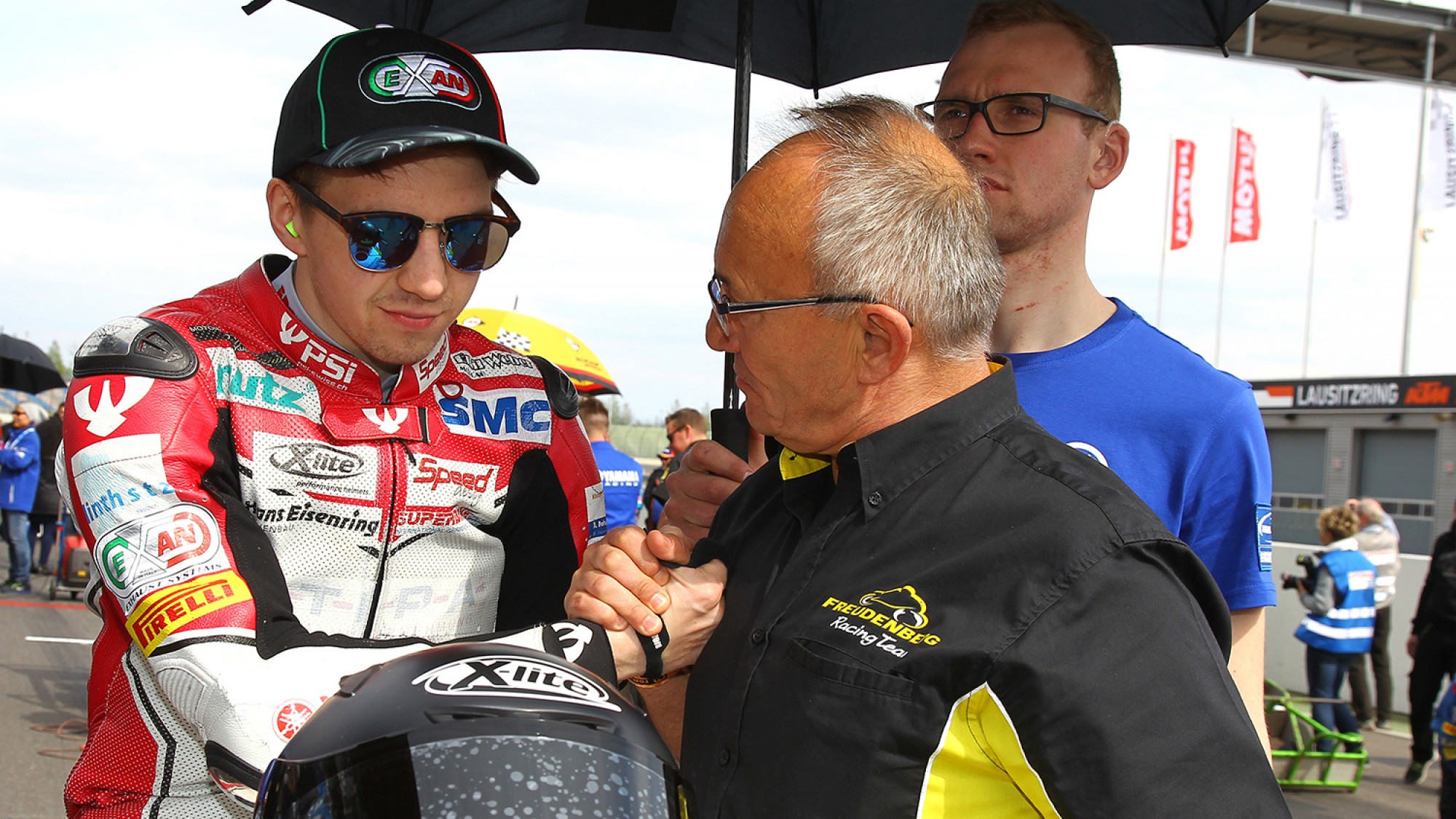 The newest team in the World Championship class have signed their first rider for 2018
23-year-old German rider Luca Grünwald, and the Freudenberg Racing Team from Bischofswerda in Saxony have officially announced they will be teaming up to contest the WorldSSP300 in 2018.
Grünwald's partnership with the Freudenberg team is perhaps a surprising return to a World Championship for the Waldkraiburg native, having competed in the 2014 Moto3 ™ World Championship with Kiefer Racing and the KALEX-KTM. That means, alongside the comeback, there is a reintroduction due to the Austrian Manufacturer. Grünwald and Team Freudenberg will be using a KTM RC390 complete with the WorldSSP300 kit next season – the motorcycle proving itself an extremely competitive machine during the teams' single appearance in World SSP300 during the last season.
Luca Grünwald, Freudenberg Racing Team: "I'm very excited to be competing in a World Championship with my friends at Freudenberg Racing, however, the idea they presented of me racing World Supersport 300 came as quite a surprise. Although it looks like there will be a German Championship again next year, I honestly did not need long to decide on this partnership. Under different circumstances, I would have continued with Suzuki Mayer in 2018, and I thank Team Mayer for their understanding. I am thrilled though that I will be able to compete at a World Championship level next year."
"This project is very promising, and with the KTM RC390 I have a competitive machine available, and the technical background of Team Freudenberg is undisputed. From that point of view, the chances of success are great. I think we can get up very close to the front-runners. Of course, after three years riding Superbike or Superstock1000, it is a tremendous change for me. The KTM is certainly completely different, but I am confident that we will be able to handle this step. The first tests are therefore important, and that I am on the bike as quickly as possible so that we develop a good base. The World SSP300 is a well-balanced class. A lot can happen in every race. Therefore, it will be important always to be consistent. Thanks again to Michael and Carsten Freudenberg for this unique opportunity. I am highly motivated and will do my utmost to repay their confidence in me with strong results. "