GMT94 gearing up for full-time WorldSSP challenge
Tuesday, 4 September 2018 10:44 GMT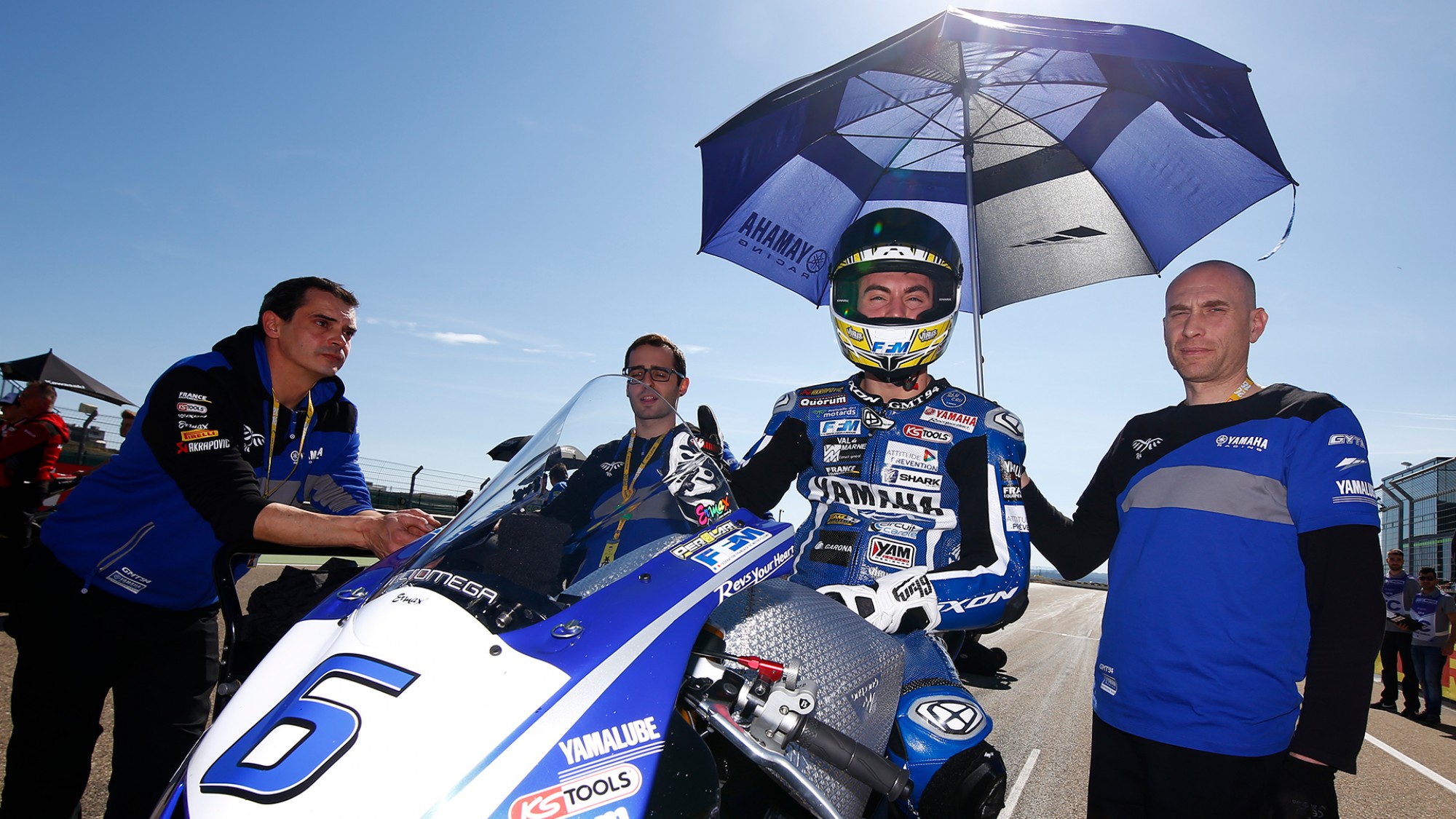 The team led by Christophe Guyot will be a permanent fixture on the grid from Portimao
After making its return to the World Superbike paddock for the first time since 2009 at Phillip Island, the GMT94 Yamaha team will be facing the final four races of the FIM Supersport World Championship as a full-time fixture on the grid.
Previous commitments to the Endurance World Championship – which GMT94 have dominated during the past decade, with three championship wins and several runner-up spots – had kept Christophe Guyot's team away from the WorldSSP tracks at a number of races this season. From the Nolan Portuguese Round onwards, however, the team will be solely focused on their WorldSSP challenge for this year and 2019.
Team manager Christophe Guyot explained earlier this summer their decision: "Top-level racing needs teams to take charge of the training and future of young racers wanting to access the highest level. This will be the purpose of our commitment, which will continue to combine experience and youth. After three world-champion and five runner-up titles, we are starting from scratch in a different and challenging discipline. Together, we will take the time to build a team that will aim to win in world championship-level sprint racing".
2008 125cc World Champion Mike di Meglio started the season for GMT94 in WorldSSP, with teenager Corentin Perolari taking hold of the Yamaha at the Aragon, UK and Riviera di Rimini Rounds, scoring the team's first points since its return to the championship.
From 2005 to 2009, GMT94 was a fixture in the WorldSBK and WorldSSP championships, riding with David Checa and Anthony Gobert amongst others. With years of world-class experience behind them and a strong commitment to success, the team will surely add their name to the long list of challengers for the world championship.
Keep up to date with everything concerning the WorldSSP championship thanks to WorldSBK VideoPass.