Fores riding high on confidence
Tuesday, 3 April 2018 12:40 GMT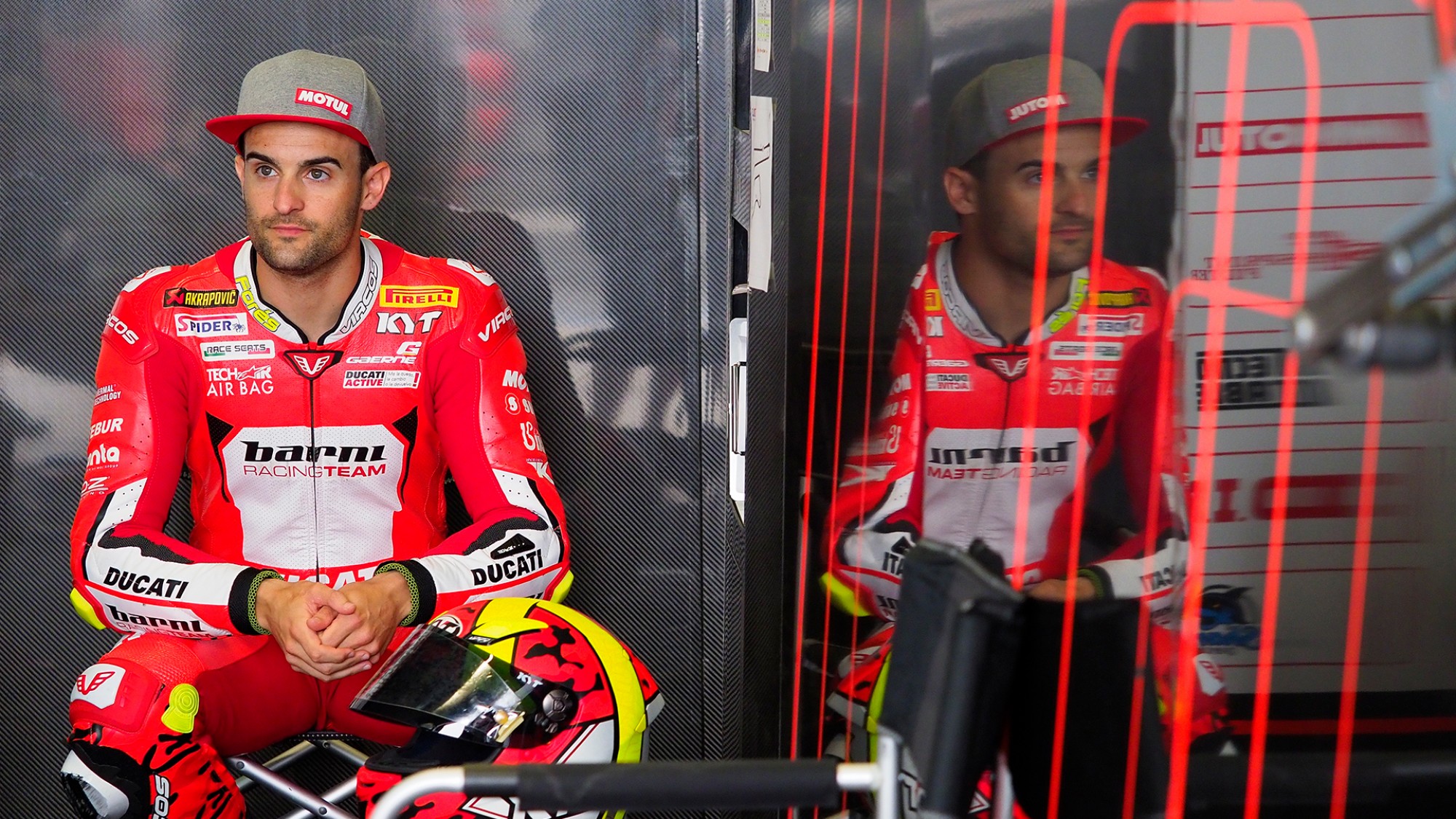 WorldSBK.com catch up with leading Independent Rider of 2018
Man of the moment Xavi Fores (Barni Racing Team) has had a phenomenal start to his 2018 MOTUL FIM Superbike World Championship campaign, taking two podium finishes from four races and equaling his best ever result. Not one to keep quiet about the new regulations, he has become a strong voice in allowing the fans to understand the full picture this season, but he's doing most of his talking on the track. Fighting for the victory Down Under and picking up a podium in Thailand, WorldSBK.com spoke to Fores about a stunning 2018 so far.
Heading into your third season with Barni Racing Team, how is the feeling in the team this season?
"I am enjoying staying with the team this season, there's a good feeling. It's a small team and it's like a family, we are relaxed working in the box. Being only one bike its easier for us, we have good material and we have support from Ducati, so for sure and it's easier to work. But the problem can be that we are not able to do the tests like the official riders, but anyway we are always competitive and its nice for one small team."
Do you ever speak with Chaz Davies and Marco Melandri about bike set up?
"Because our garages are always next to each other, sometimes we are able to talk. It's good because we speak about the bike, and we have the possibility to compare the data so it's easy, it can be like we have a three bike team."
It's hard to avoid the topic of the 2018 Regulation changes. How are you finding the updates?
"I had a big conversation a few weeks ago about these regulations on twitter, but it is something that needs to be clarified from the rider's side. It seems that people are seeing that only Kawasaki have the low rpms and the rest of the riders don't. I tried to explain to the people that everyone has low rpms, and we will have to wait until the results to see how the rules are working. In Phillip Island – a track which is good for our bike – they were ok and Buriram is usually bad for our bike, and we got a podium. So for now we have to wait and we will see what will happen."
How are you finding the Panigale this year?
"It's more or less the same, with the new regulations we are adapting the bike a bit. We will have to adapt it more in some circuits especially where we expect to struggle, and it's more difficult for us when we are in the hot conditions. But it's not so bad, the bike has been working well!"
With the introduction of the independent team and riders, is that good for you? Does it bring more motivation?
"Yeah for sure it's a good motivation. Especially because we can be inside Parc Ferme at the end of each race if we finish on top, which is good for us for visibility and exposure. It's great to find sponsors for smaller teams, but my target is to end up on the podium this year anyway."
Have the podiums this season helped your confidence?
"Yeah, I am confident and it has given me confidence for the rest of the season. But in Phillip Island I was a little bit angry, because I was leading the race for a lot of laps and I lost the first position in the last two laps because I did a small mistake on the turn 4. But anyway it's a good way to start the season and we are looking forward to more."
Finally, are you looking forward to the introduction of the V4?
"It will be interesting, I am looking forward to testing the bike. Barni already has one stock bike but inside Ducati, the boys talk very well about the bike. I am looking forward to testing the bike, I hope I can test it before the end of this year, but we will see."
Re-watch Fores secure his best ever WorldSBK result in Thailand, and prepare for the circus to roll into Europe, all with the WorldSBK VideoPass.