Fighting fit: Our grids gear up to get racing again
Friday, 31 August 2018 11:29 GMT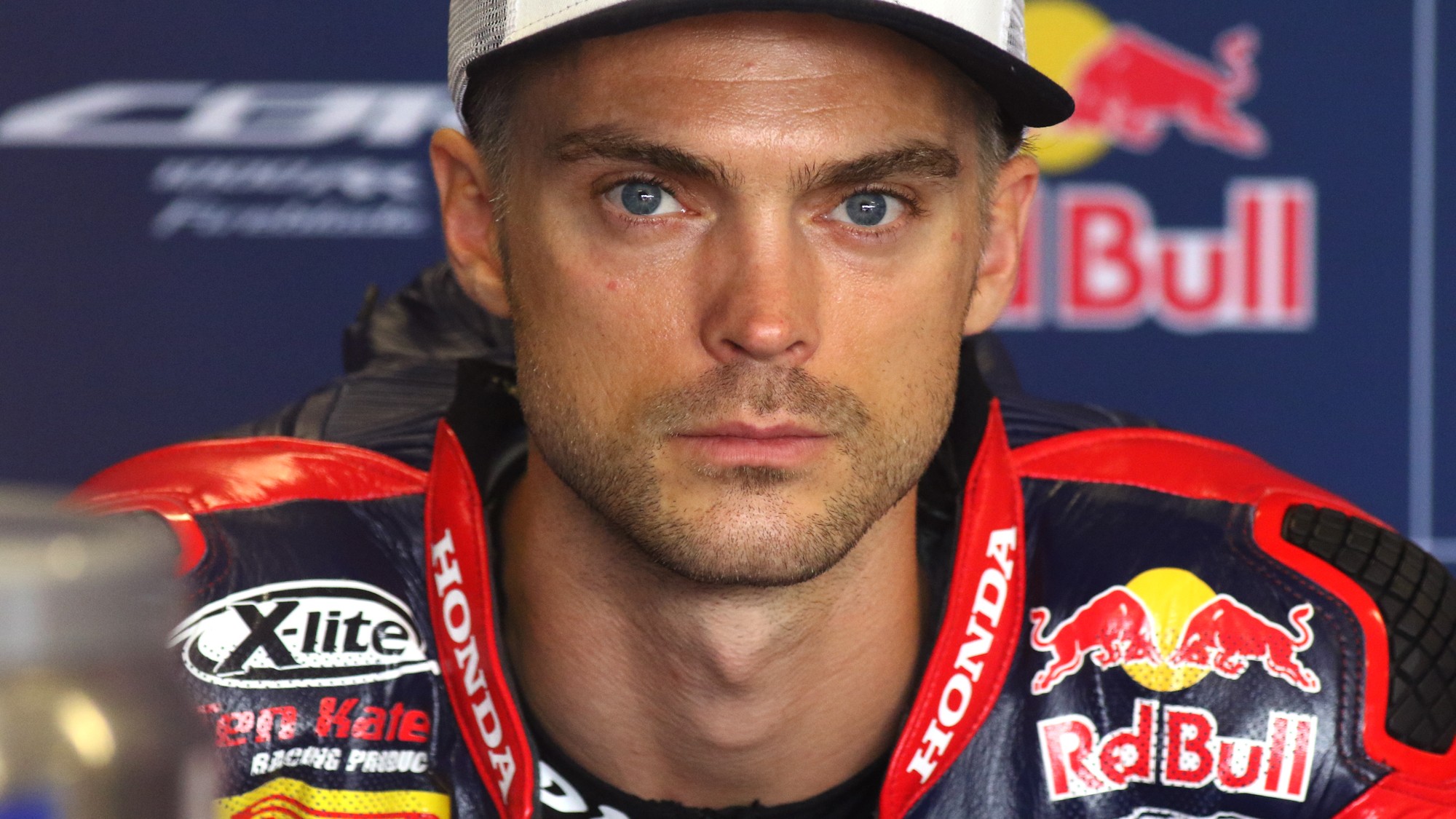 Catch up with our riders fitness as the summer break comes to a close
With eight weeks passing by since the MOTUL FIM Superbike World Championship was last racing on track, there have been a few riders using the summer break to recover from injuries sustained. Preparing to be back and fighting fit for the final rounds of the season, we give you a run down of who will be aiming to be back on track in September:
Leon Camier – Red Bull Honda World Superbike Team
British ride Camier has been plagued with injuries so far in 2018, after suffering internal injuries after a crash in MotorLand Aragon this season. Returning to action at Donington Park, he was back up to full fitness before suffering a crash in Suzuka 8 Hour testing which resulted in him fracturing his C5 Vertebrae.
But, he was able to rest and was back on track for the Official Two Day Portimao test, on top of a two day private test at the start of the week. Despite feeling strong enough, the four days of testing action took its toll and he was unable to finish the day on Friday. However, with three weeks remaining until the Nolan Portuguese Round, he will be out on track.
"I was still struggling physically at the test following the crash at the Suzuka 8 Hour testing," began Camier. "But we managed to get through everything we planned. The new engine spec worked well, as did the new electronics and chassis and overall, I think our pace on race tyres was quite competitive. We've made some progress and have a good direction to follow and I'm looking forward to the Portimão round and the rest of the season."
Robert Schotman – Motoport Kawasaki
After getting heavily injured in a crash at the Autodromo Internazionale Enzo e Dino Ferrari di Imola, FIM Supersport 300 World Championship rider Robert Schotman is preparing for his return to the paddock in Portimao, with his broken pelvis now healed.
Putting in some laps around TT Circuit Assen, Circuit de Nevers Magny-Cours and Portimao throughout August – as well as some planned for September – he is working to be ready to get back on his Kawasaki Ninja 400.
Speaking about his summer tests, Schotman explains: "The speed is already pretty good. I no longer suffer with my pelvis. It became clear that I could use some more power in my legs. It's quite difficult for me to get the bike into a corner or change direction. I am still not fit enough to ride for long periods of time, but this is clearly understandable after such a long injury. So I will use the coming weeks to prepare for my return at Portimao!"
Chaz Davies – Aruba.it Racing – Ducati

Following several weeks of recovery and completing a successful return to the tracks last week at the Official Portimao Test, Chaz Davies' (Aruba.it Racing - Ducati) return to full fitness received a small setback this Thursday, as a crash during training at MotorLand Aragon has resulted in a small fracture in his right collarbone.
After spending the night under observation, the Welsh rider will undergo further tests in the coming days to verify whether surgery on the area will be needed. Davies had previous surgery on his right collarbone in mid-July, after an accident at the start of the summer break.
Davies and the Aruba.it Racing – Ducati team are hopeful that he will still be fit to take part in the upcoming Nolan Portuguese Round and be in top shape to face off the last four Rounds of the 2018 season.
Daniel Valle - BCD Yamaha MS Racing
Spanish youngster Daniel Valle suffered a crash on Sunday's race at Misano World Circuit Marco Simoncelli, which left him with an injury to his left shoulder. With ten weeks off to recover throughout the summer break, the Spanish rider has undergone an operation and has been able to get back up to full fitness in time for the tenth round of the season at Autodromo Internacional do Algarve.
Testing with a new World Supersport team around Portimao on 27th August, Valle is able to be back on the bike and is testing his levels of fitness. Happy with his feeling, he is 'all good and has no pain'.
While Camier was already declared fit at the Official Test at Portimao, Davies, Schotman and Valle will all need to have their fitness checked the Thursday before the Nolan Portuguese Round before being given the official go-ahead, as per WorldSBK regulations.
Catch all the riders back in action around Portimao from 14th – 16th September, as they battle it out for the final four rounds, all on the WorldSBK VideoPass.