Falzon, Maxwell and Herfoss set to line up on the grid in Australia
Thursday, 18 January 2018 09:45 GMT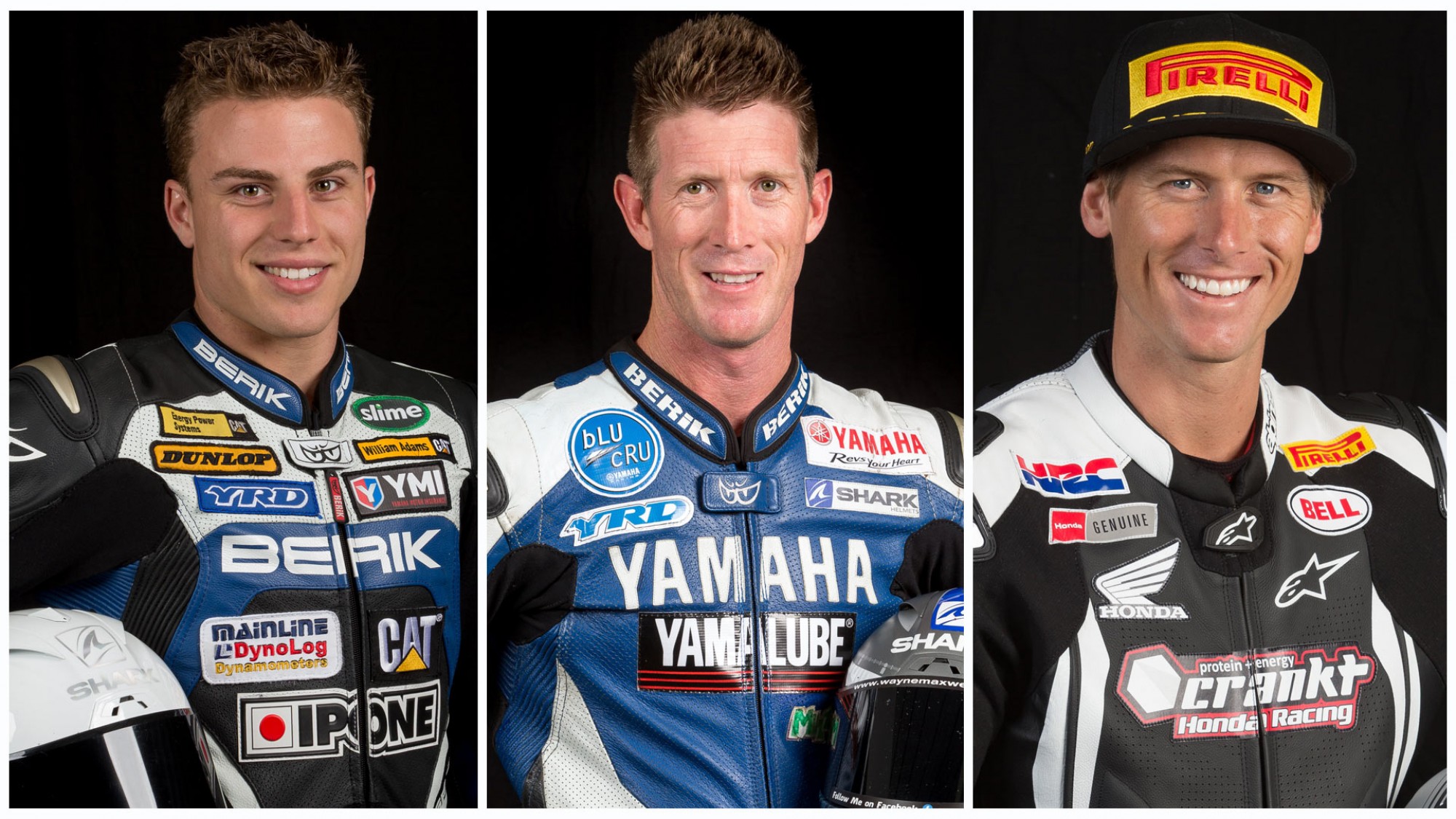 WorldSBK prepares for three wild cards in Phillip Island
With five weeks until the MOTUL FIM Superbike World Championship kicks off Down Under in Australia, excitement is continuing to build for the opening round as the wild card and one event riders are announced for the Australian round. With three home heroes ready to battle it out in WorldSBK in front of their home fans, it'll add to the excitement of the season opener.
23 year old Daniel Falzon will be riding for the Yamaha Racing Team, a team with who competes with in the Australian Superbike Championship. The two-time Australian Supersport Champion recently secured his best ever ASBK result of fourth, and is making progress as he continues to move through the ranks of Superbike.
Falzon is delighted to achieve his 'dream' of a WorldSBK wild card: "Of course, it's always been a dream of mine to compete on the world stage and any experience we can gather from this opportunity will be valuable as we contest the 2018 ASBK season. I've very accustomed to the Yamaha YZF-R1 package after racing it for several seasons and the bike we are racing as a WorldSBK wildcard will be very similar to what we'll be riding in ASBK. Obviously being a factory rider has been the goal for the past several years and now it has become a reality. I couldn't think of a more professional outfit than Yamaha Racing Team and I'm looking forward to the upcoming season!"
Lining up on the grid with Falzon will be 2016 Australian Superbike Champion Troy Herfoss, with Penrite Honda. Hailing from Goulburn, New South Wales the 30 year old has many achievements under his belt and boasts an illustrious career. Taking the Australian Superbike Championship, Australian Supermoto title, multiple AMA Supermoto Championships and the Australian Supersport title it can be said he has plenty of experience behind him which will help him in the competitive WorldSBK class.
"Riding in the WorldSBK Championship is without a doubt what I have been striving for," begins a thrilled Herfoss. "And I'm looking forward to the challenge ahead. Everyone within the team is really excited about the possibilities ahead and hopefully we can be somewhere in the mix for a positive result. The WorldSBK field is full of world class riders but it will be a great opportunity to show what we are capable of. Of course, it was difficult to swallow, just missing out on the Australian Superbike title in 2017, but we are really confident that we can challenge this year once again and deliver a championship for Honda."
The third and final addition to the grid at the stunning Phillip Island Grand Prix Circuit will be 35 year old Wayne Maxwell, joining Falzon for Yamaha Racing Team. Runner up in 2017's Australian Superbike Champion, the rider from Wollongong, NSW is keen to get started on his YZF-R1 and battle in the world's fastest production-based motorcycle series.
Maxwell explains: "The opportunity to represent Yamaha Racing Team amongst the WorldSBK field is a great boost for us. The team have always wanted to become involved in WorldSBK and now that opportunity has become a reality. In terms of our Yamaha YZF-R1 package, it should be pretty similar to ASBK spec with minor alterations to make it fit for WorldSBK completion. If we do have one advantage it is that we know Phillip Island Grand Prix Circuit very well and it's not out of the question that a top 15 or higher result may be possible if we put in a good performance. I cannot thank Yamaha Racing Team and all my sponsors enough for the opportunity. I've been training hard over the off-season and hopefully we can secure a positive result at Phillip Island in both WorldSBK and ASBK, it's going to be a busy weekend!" Maxwell finished."
Tune into WorldSBK from Phillip Island and watch how the experienced wild cards get on in the opening round of the 2018 season from 23rd – 25th February, all with the WorldSBK VideoPass.