Dutch delight as Michael makes his mark at Donington Park
Thursday, 31 May 2018 10:02 GMT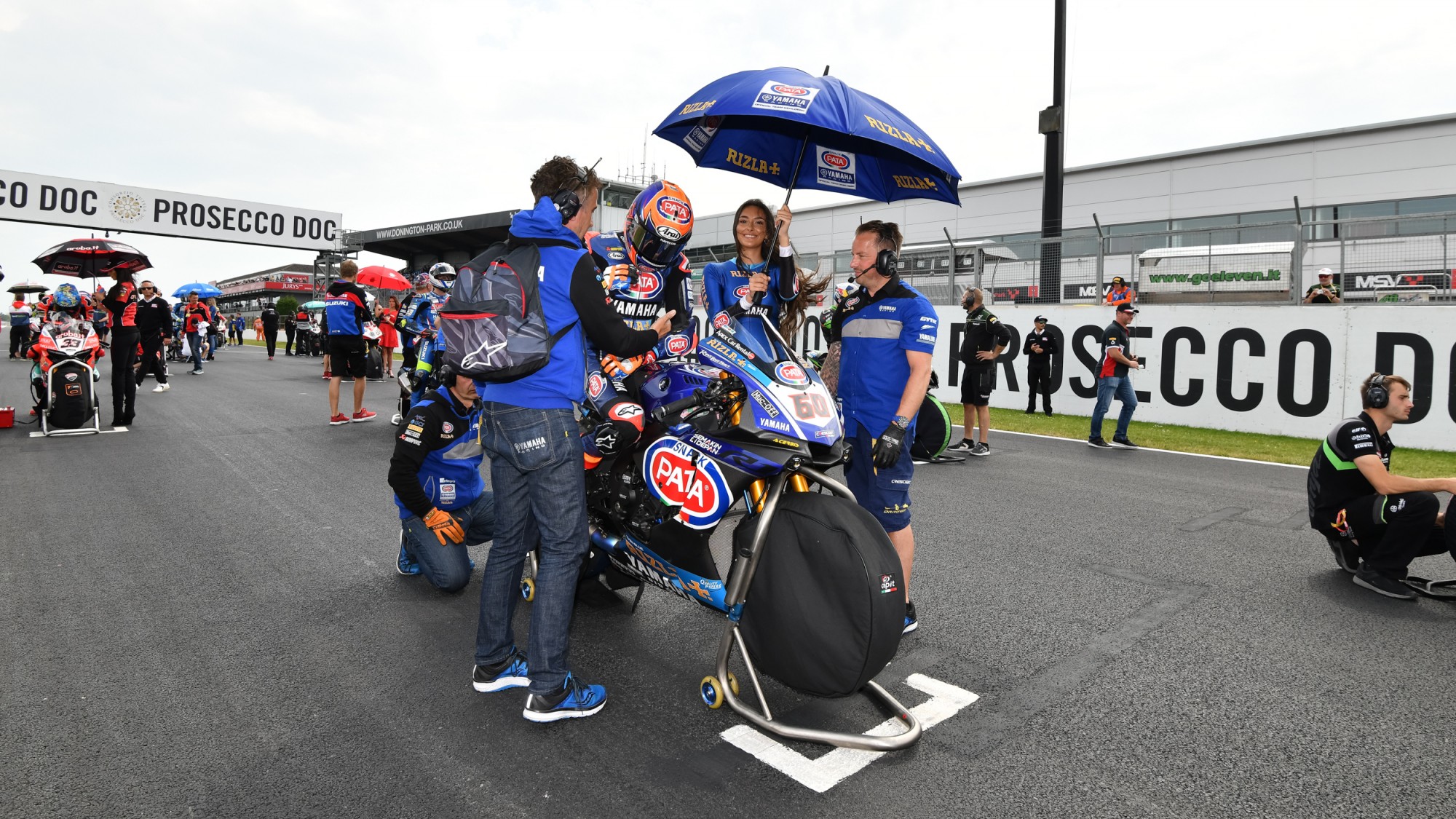 UK WorldSBK provided a memorable weekend one which WorldSBK commentator Steve English explains the importance of
WorldSBK needed a jolt as it reaches the half way point of 2018, and Michel van der Mark (Pata Yamaha Official WorldSBK Team) firmly delivered it at Donington Park. The Dutchman dominated the weekend, and in breaking a 50 race cycle of Kawasaki and Ducati wins he also proved that the summer could be very interesting in the MOTUL FIM Superbike World Championship. It's easier for fortune to deal you a strong card of hands for one race and claim a win, but by backing it up with a stunning Sunday success in race two, the potential of the Yamaha R1 was proven in an instant.
The bike has been in the position to win races in the past, but until you take the chequered flag potential is just a word. For van der Mark, finally winning a race once again proved to the 2014 World Supersport champion that he can win and be a contender once more.
"Saturday was amazing," said a beaming van der Mark. "It was a bit crazy at the start of Race 2 but I stayed out of trouble and put my bike in the right places. I saw that Alex was opening a gap at the front but I stayed calm because I knew that I had a good bike. I started to close the gap by a tenth here and a tenth there, and every lap the gap came down slowly."
"To do the double is incredible. The bike was so good in those last laps. To take the first win was special, but to do the double is incredible. Last year we were strong here and I expected to fight for a podium, but to win wasn't an expectation. Kawasaki and Johnny are so strong at the moment. To beat them is something we didn't expect. Brno will suit the Yamaha again, and hopefully we can build on this."
There's certainly a lot to build on; not least the confidence that comes from winning once again.
"Winning a race is incredible and I've been waiting for four years! I was so nervous in the final laps of Race 1, listening to everything and feeling everything on the bike. They say that after you win once it becomes easier, and on Sunday I was a lot more comfortable.
"This win happened at the perfect time for both me and Yamaha. Of course there'll be interest in me after winning, but it's difficult to win in WorldSBK and it's not easy to forget the hard work that goes into a project like this. We've been working towards winning and this is year three of the Yamaha project. It's difficult to decide now what to do but I love this team, and it's amazing to think back on how much we've achieved. It's important to have wins under your belt, but they count for nothing at the next round."
To be able to take the fight to Rea and Kawasaki was a tremendous achievement and by claiming the win – Yamaha's first since 2011 - the progress of the project has been proven and suddenly the mindset can change for a team.
"I was surprised by this weekend! Kawasaki and Johnny have been so dominant over the last few seasons and to beat them is very special. It shows that we're getting closer, and more importantly, it shows that we can beat them. It's easy to accept that Kawasaki will be in front and winning, and that's why it's important to prove to yourself that you can win races."
Re-live the stunning double victory from van der Mark and share his joy, all with the WorldSBK VideoPass.