Davies: "Adrenaline from racing is a wonderful drug"
Friday, 9 February 2018 12:16 GMT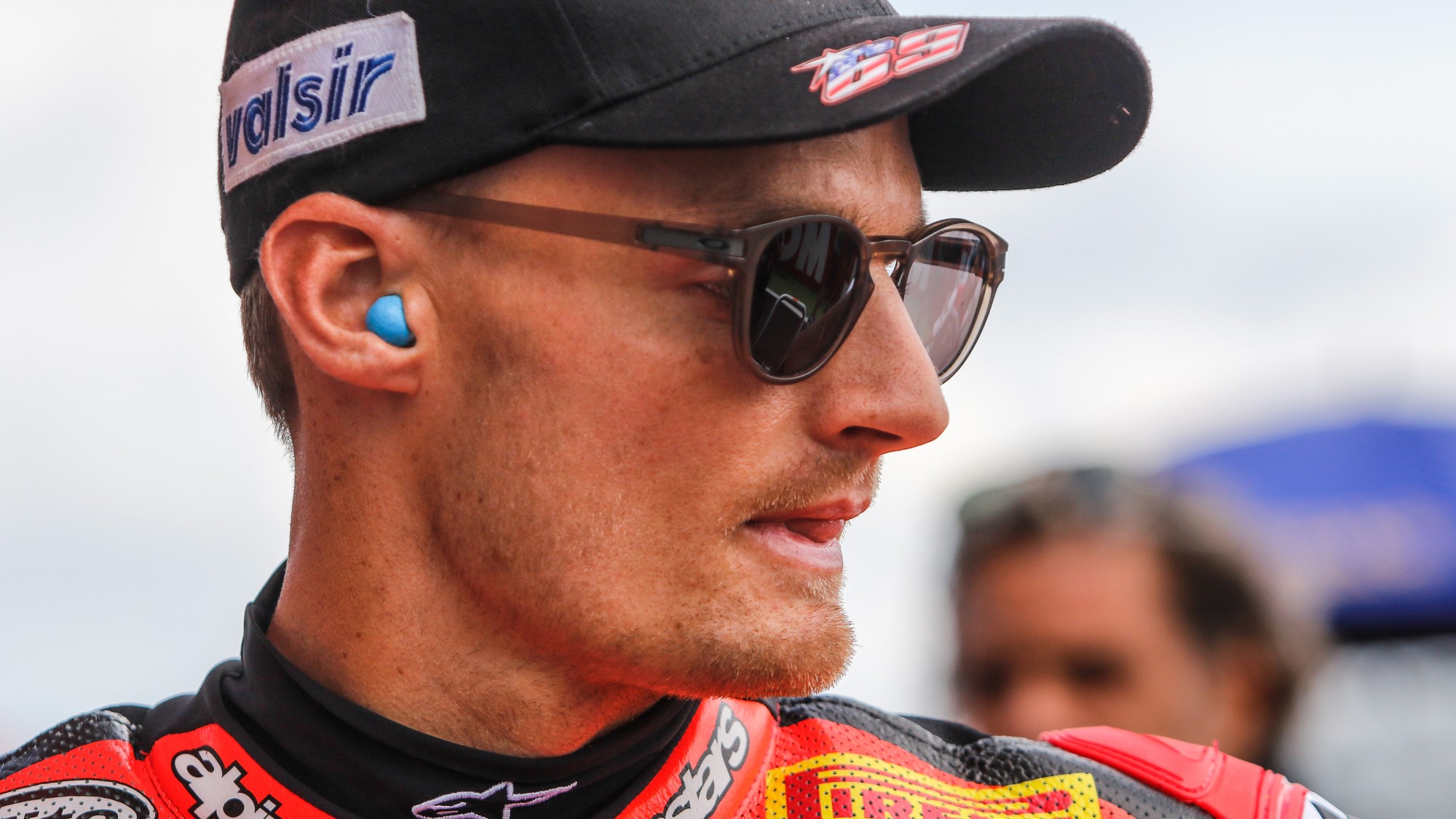 British rider speaks to WorldSBK.com ahead of season opener
Chaz Davies (Aruba.it Racing – Ducati) has had a busy winter, as the British rider has been testing the Panigale R, recovering from an injury sustained at Circuito de Jerez and got married in a snowy Wales. Now preparing for the MOTUL FIM Superbike World Championship season opener at Phillip Island Grand Prix Circuit, WorldSBK.com caught up with 2017's runner-up about his thoughts before the kick off.
You got married over the winter, congratulations! Does a change in your life off track alter your outlook when out on track?
"Ask me after Phillip Island! But from the racing point of view it's easy for me to say, I've been with Hattie long enough that I don't think it's going to change us or change anything. It's a familiar situation, I'm not really the sort of person who changes with the sort of thing such as a wedding. For sure it's a welcome change in my life in other respects, but hopefully it only changes on track for the better."
Obviously following the big crash at Jerez in November, your off-season training plan must have changed, how did you have to alter your training for the injury?
"The injury recovery is still on-going really. I had to adapt my programme to eliminate the left shoulder and right knee so it's been different for sure. It's been a lot more rehab than I'm used to this winter but it's been progressing slowly, that's the main thing."
How is your overall fitness?
"It could be better, an injury is never ideal and to be honest I was hoping it might be healed by the time we got to February, but I am still suffering with it. But adrenaline is a wonderful drug, which you get from racing and I think by the time we get to Phillip Island that it won't be an issue."
Did you achieve everything you wanted to in your pre-season tests?
"Yes we got through everything, and the main thing was to go through the new material that we had and understand it a little bit. We definitely achieved things, I think that our bike – it's not a new package – is a familiar bike, so we took our time to understand the things that we introduced. Because we already know the other parts of the bike, it's not so important to go over old ground.
The new introductions are really important to understand, and we got a decent handle on them in the four days we had in January. Its more difficult at the track to take something from new parts, it's difficult to turn it into a positive lap time and reap the awards straight away. I'm pretty confident that with all the data we got, and with all the analysis back at Ducati, that we can be ready before the first race, and can put all our introductions to good use. I'm really confident that some of our introductions will pay off in the long term, its just right now there's some teething issues."
How do you plan to attack the season ahead?
"I'd like to say I'll have a methodical approach, but when you get into the heat of the racing sometimes plans goes out the window, so I don't like to make plans. If you feel good and think you can win then go for a win. I don't want to be sat there thinking I can win and then going 'hang on a minute, you told yourself in January that second is better than possibly crashing or third' so in that moment I am a winner on the bike. I like to win and sometimes plans aren't always that useful. Having said that, I think I will take a methodical approach to the first half of the season. I'll also focus on making sure I don't dig up the old injuries and make anything worse at this early phase of the season, and then see where we're at."
Finally, are you looking forward to the 2018 season and why?
"I am looking forward to the season, it's going to be interesting with the new balancing regulations, and I think from a spectacle points of view it will be interesting. I think there will be more riders and manufacturers in the fight, but I think the cream will rise to the top and over the course of the season that will be evident. There are a lot of reasons to look forward to the season and to get back racing again really."
Don't miss any of the on track action from the Yamaha Finance Australian Round, which kicks off from 23rd – 25th February all with the WorldSBK VideoPass.