Davies: "I believe in Ducati and Ducati believe in me"
Tuesday, 21 August 2018 12:35 GMT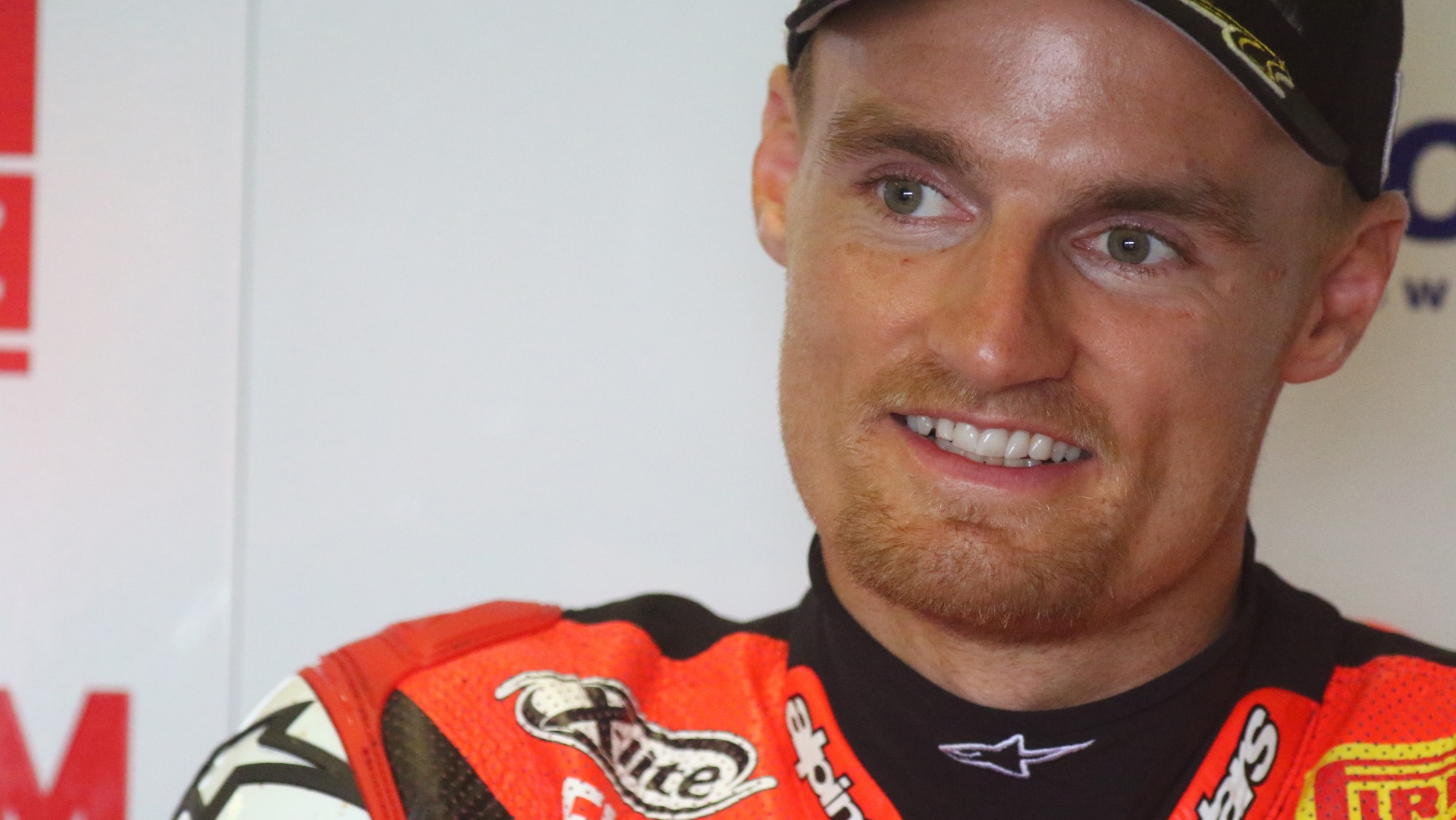 British rider looks ahead to two more years with the Bologna factory
Five years in red is about to become seven for Chaz Davies (Aruba.it Racing – Ducati), as the British rider has re-signed with the factory Ducati squad to race for two more seasons in the MOTUL FIM Superbike World Championship. With the introduction of the new V4 engine in 2019 it will feel like a fresh start for Davies, who has been working on developing the Panigale R for five seasons.
Putting the Italian bike on the top step on 25 occasions, the 31 year old has taken the runner up spot twice and has become Jonathan Rea (Kawasaki Racing Team WorldSBK)'s main rival. Excited to swing his leg over the all new bike next season, there is plenty more to play for and he has a whole new bout of motivation. 2019 will be a big year for the Welshman.
"I've had a long history with Ducati, this is my fifth season with them," begins Davies. "So it's really exciting times going forward with the new V4. I think that is going to be an interesting change, it's a different direction for Ducati, and a really really exciting one.
"I'm excited about the whole project, I love being with Ducati and the Aruba team – we have so many good people – it is like a family. We are looked after really well and everyone is always optimistic, it's a dream situation to have people like that around me as well as having this opportunity to have a fresh bike when signing the new contract.
"We want to try and start as strong as possible with the new bike, as the level is really high at the minute. But I am super motivated about having two years with the new bike. It will be a welcome change within the team as well, to get our teeth stuck in and see what we can do with it. I've got that motivated feeling and when somethings new it feels exciting, and brings excitement with it."
Reviewing his progress with the Panigale R over the last five seasons makes the 31 year old keen to get to work on the V4, alongside the team he feels are now like a family: "I feel like I am with the best manufacturer in the SBK® championship, in terms of history and with position we're at today, they really are looking for big things with this new bike.
"I came into Ducati when the Panigale R had been on track for a year, and it took a bit of time to make the bike competitive at every track. The twin is really strong bike still, but I think the lessons learnt will only help with the direction of the V4. Hopefully our starting pace is similar to what we have now.
"In the beginning you can knock big holes into what we try to achieve when the bike is quite fresh but now five years on the updates are more incremental, it's more difficult to find the half tenth of a second. But that's the exciting thing about the new bike, it's like a clean slate. As well as the technology they are bringing to the table with it, the bike is based on the MotoGP™ bike a few years ago and it shares similar characteristics to that, so there's a lot of cool stuff and I'm excited."
Unable to get a ride on the V4S at World Ducati Week, he is looking forward to getting his first taste of the bike: "Unfortunately I was supposed to get a taste of the standard road bike a World Ducati Week, but I ended up breaking my collar bone, so that meant that that didn't happen but they've been really good with communication surrounding the bike so far.
"Gigi (Dall'Igna) has said that he doesn't want anyone to test the bike until it is really ready. He's doing a great job in GP with the development of the GP18 over there, and he's going to put his attention into the V4 which is what is needed to fight with Kawasaki.
"I believe in Ducati and they believe in me. The results are pretty evident with what they are doing in MotoGP™, they have the power to bring some really good things to the table."
Looking ahead to the Portimao test this week fresh off the back of his announcement, he won't be pushing too hard following his injury: "I'm not aiming to go to Portimao and really push and do thousands of laps it if there's any chance of making it worse. I don't want to force any problems with the shoulder, but as much as anything it's just getting back into it, we've been off the bike for a while.
"It's a long break, but I think people only really see the long summer break we have in SBK; but they don't see the short winter – we do have a short one." In summer you can travel a bit more and do multiple things and to switch off, recharge the batteries and come back to the last 4 races swinging."
Follow all of Davies' progress in his final races with the Panigale R, and then the much anticipated switch to the V4, all on the WorldSBK VideoPass.