Daniel Falzon: "I can't wait to be out on track with my idols!"
Thursday, 15 February 2018 13:09 GMT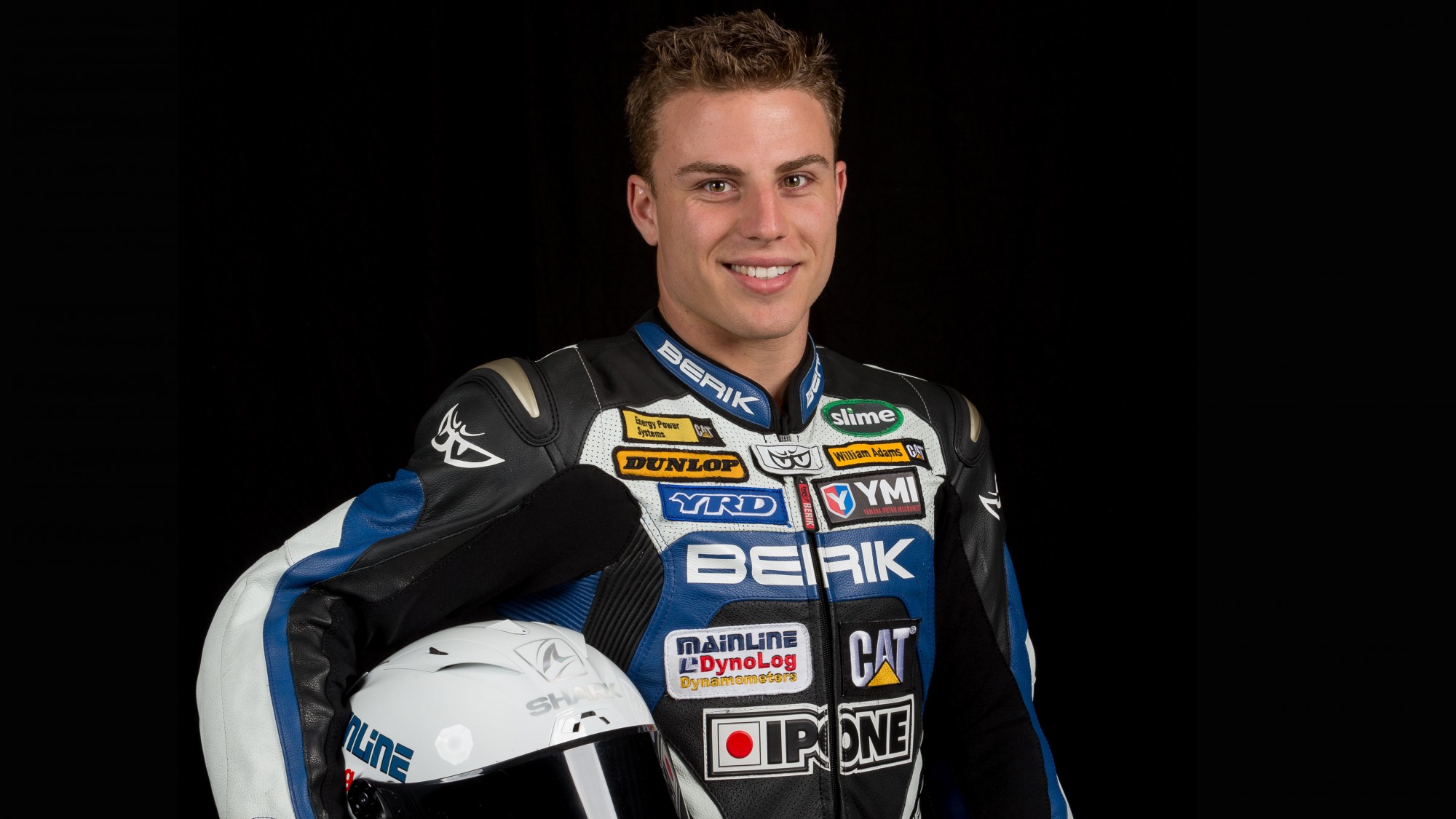 Australian wild card ready for first WorldSBK experience
MOTUL FIM Superbike World Championship bikes are set to take to the track next week, and not only are the permanent riders getting excited to begin the week, but the Australian wild card riders are eager to get out on track. With a busy weekend ahead of him, Daniel Falzon (Yamaha Racing Team) looks forward to starting with his new team on a very big world stage. WorldSBK.com caught up with the wild card rider.
Are you looking forward to racing in the Yamaha Finance Round?
"To be racing with the World Superbikes, in such a prestigious championship with fantastic riders will be an experience like no other. For me personally I'm coming into a new team in Australia with a Yamaha Racing Team, so it's going to be a big learning year for me. But I know the YFZ-R1 very well, and I'm prepared to go out there and give it all I've got in front of the home crowd and home audience."
Do you think the home crowd will help to push you forward?
"There's always a great crowd around Phillip Island and Australian's are really passionate about motorcycle racing as well. It will be great for the fans to have some locals out on track gives the fans someone to shout for, and they can follow our progress throughout the weekend."
Who are you looking forward to racing out on track with?
"Honestly for me it's Jonathan Rea, I've been following him for many years now. I like him as a person as well as a rider, he's a great ambassador for the sport, I think he's an absolute phenomenal racer. But as well as any of these guys in WorldSBK, they've all been idols of mine for many years so I can't wait to be on track with them. Maybe I can learn a few things from them and bring it all out on track, and hopefully get a good result for Australia."
Do you think your local knowledge will help?
"Yeah most definitely, especially as Phillip Island is extremely dependent on the weather. I've ridden the circuit 50, maybe 60 times so I've experienced any weather conditions they can throw at us. So I think if I have advantage over the competitors, it will definitely be our knowledge of the weather there. Even though it can be unpredictable, I'll know with the wind direction, and what to expect in different corners etc."
What's your overall goal for the weekend?
"I'm a realist, I know we don't have the machinery to compete for a top ten, but I think if we can go out there and battle with the world guys on our Australian Superbike specification machines, then we've done a really good job. And to finish these two 22 lap superbike races alongside the Australian Superbike races, I think if we could get a point or two that would be phenomenal."
Keep track of Falzon's progress in the Yamaha Finance Australian Round, from the Official test through to the race weekend, all with the WorldSBK VideoPass.