Cortese: "There are four riders to beat if I want to be at the front!"
Friday, 9 March 2018 10:55 GMT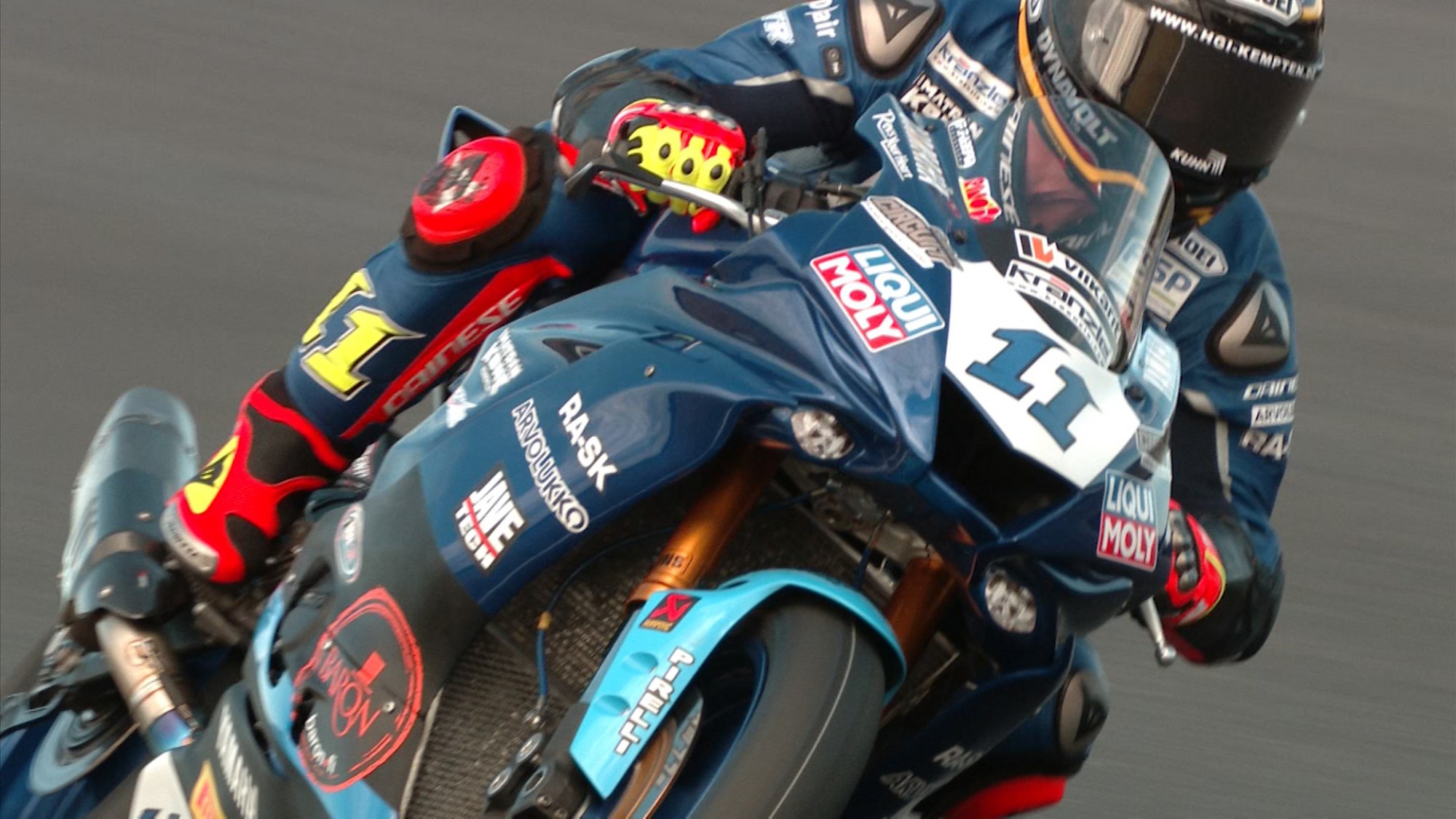 WorldSBK.com catches up with WorldSSP's newest recruit
Making the step over into the MOTUL FIM Superbike World Championship paddock for 2018, Sandro Cortese (Kallio Racing) had a stunning WorldSSP debut in Australia as he was able to bounce back from two tough starts. Taking the fastest lap and third position at the chequered flag in the nine lap sprint, the German rider has clearly already found his feet in the competitive class. Enjoying his first taste of SBK® action, we speak to Cortese ahead of the trip to Thailand.
Sandro, you had an amazing debut in WorldSSP, it must have felt good to take such a strong result in your first race?
"Yes! Especially after I had a really bad winter, I didn't know if I would be able to find a ride. In the middle of January when I had the call from Vesa and Mika (Kallio) asking if I wanted the ride in Supersport, it didn't take me long to say yes. I love riding and for me Supersport is a great category in the WorldSBK series, the level of racing is really high and for me it was really positive, even though everything was quite late.
We only had one test in Jerez, so when we came to Australia I didn't really know how good my pace was, because I rode on my own in Spain, but we had a great test and great race. I was a bit disappointed because I had two bad starts, I was nearly last for both and had to go through the field, but I still got third so that makes me even happier."
Is it difficult to get in a good mindset after a bad winter?
"My mind was strong enough but I just didn't really know where I was compared to my rivals. As a rider you always measure yourself against the others in the category, but if you just ride on your own maybe you have the pace, but you still don't know if the pace is good enough. I was just really curious to come to Australia and to head out for the first time with the other riders, which for me was a nice feeling."
Have you always followed Supersport?
"Yes, I have always watched Supersport. Whenever I had a free weekend and I had nothing to work for myself and I always followed it, if not I would watch the races in the evening!"
Who do you think the main man out on track to beat is?
"Phillip Island was a special race with the nine laps, everyone pushed hard – but at the moment I think there are a few riders who could be strong throughout the season. There is of course Mahias, Caricasulo, Krummenacher and Sofuoglu and I think these four riders are the ones I have to beat if I want to be at the front."
How is the relationship with your team-mate?
"We didn't have time to work together and for him Phillip Island is a new track and everything is new. Buriram will be a new track for us both, so maybe that's when we can start working together. I have a different style than many Supersport riders after coming from Moto2™, so it was difficult to compare his riding style and data with mine. It's really difficult to share the set up and things, he is tall and light, I am smaller and have more muscle - so we are two different types of riders.
Are you looking forward to visiting Buriram?
"I am really looking forward to it, I have been watching the WorldSSP race and Superpole sessions a lot - I couldn't tell you how many times - and I have prepared myself a lot. I really can't wait now, it's hard having a full month's break, after just getting into the rhythm and now we have to stay at home. So after this break I am eager to get out on track."
Did Phillip Island help with your confidence?
"It was like having a big weight lifted off your shoulders, to come from a difficult winter and you don't know where you stand. People can talk and then when you come into a new category not knowing where you stand, if I was not good people would start to talk again – this is how it can be!
Achieving a great result gives me a lot more confidence and of course now I want to win! I would be lying if after this race, I said I didn't want to fight for the victory in Thailand. It will be difficult coming to a new race track, were other riders have been there before. We have 2 sessions before Superpole, so it will be quite hard but I know I can do it and I feel confident."
How did you find the Superpole format?
"It was different, in the past I knew I had 45 minutes and everything was calm, I knew we had a long time to do a lot of laps to secure the qualifying position. But now we have maybe five laps, now you have to count the laps to make your position. Sometimes you make a mistake and you miss a lap, so you have to be very exact.
But it worked well for me in Phillip Island, I got a penalty but that didn't change a lot after my bad start. I have to work on my starts and I think from then I am more competitive."
Do you think you can see a long term future in the World Superbike paddock?
"I really have to say that I did enjoy the World Superbike paddock, everything is more familiar and its more about racing. I really enjoyed it, of course after one race you don't know –things can change so much in only three months – but I have to say I really enjoy staying in the World Superbike paddock – I think my future is here."
Re-live the sensational WorldSSP nine lap sprint to the line at the Yamaha Finance Australian Round, and see Cortese's debut. All with the WorldSBK VideoPass.