Checa: "Bautista can be one of the guys to fight for the title"
Friday, 24 August 2018 15:27 GMT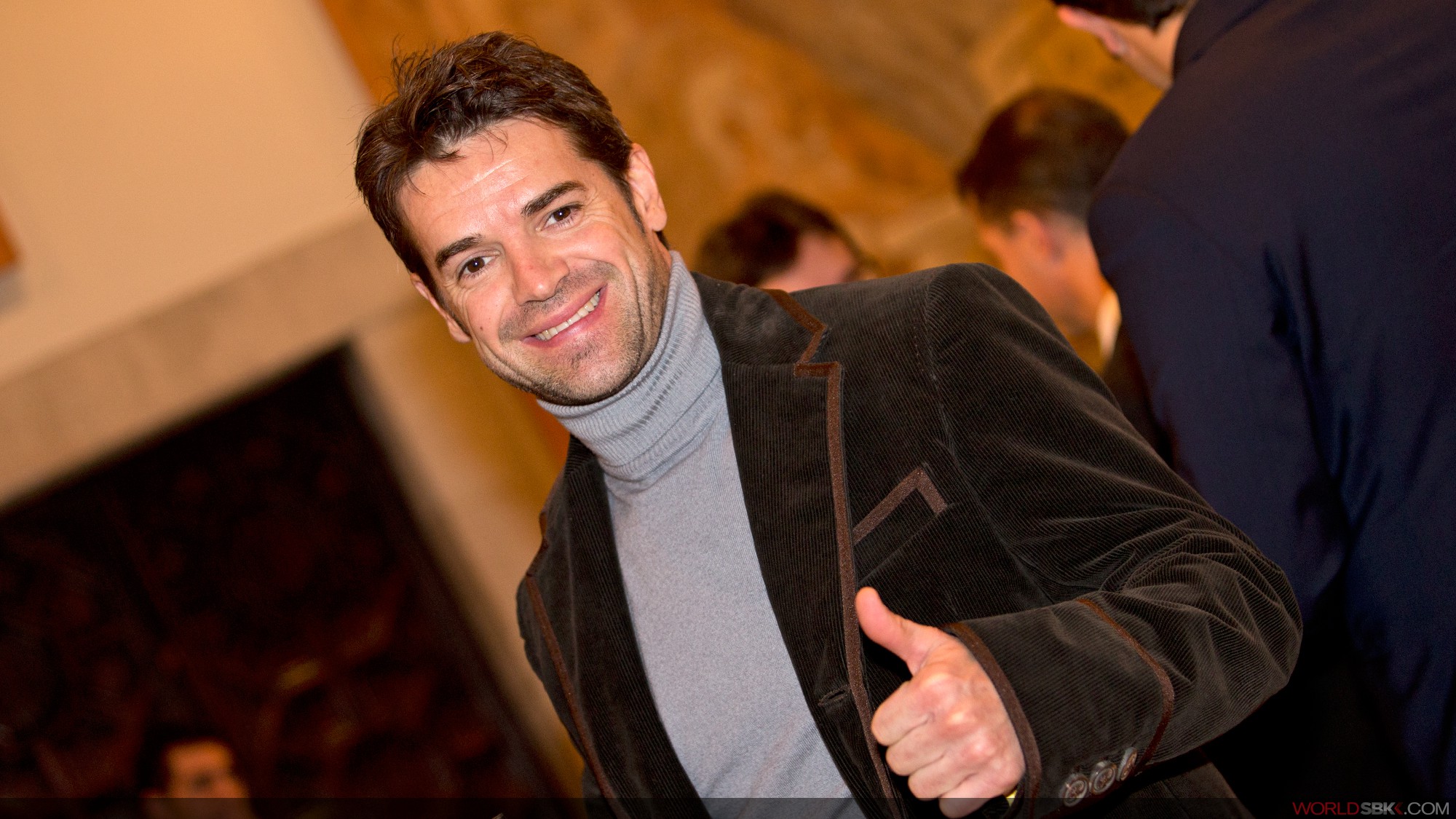 Spain's last WorldSBK champion offers his thoughts on the Bautista news
Carlos Checa holds a lot of importance in both Ducati and WorldSBK's history, as he was the last Spanish rider to win the title, and was successful in both MotoGP™ and SBK®. Taking the crown in 2011 for the Bologna factory, the Barcelona born rider still has a special relationship with Ducati, and is thrilled about the news his compatriot will be in the red corner in 2019.
With 49 podiums and 24 wins in WorldSBK, he knows it is important to have all factors in place for Bautista's season ahead but is proof the switch from prototypes to production based bikes can be done.
What do you think of the announcement that Bautista will join the MOTUL FIM Superbike World Championship for 2019?
"I think it is great news! To do well in racing you have the motivation, and with a new championship, new bike, new tyres, new team, different circuits, it will be a fresh start. After 16 years, it is easier to understand which is a good opportunity and to know which is the right direction to go in.
"I think he needs to make a steady start, to get used to the two race format, the new calendar, the new rivals, the new teams and this can take some time. He is a really nice guy with a really nice talent – I think with the right motivation, the right ambition and if he can forget about the world around him, he could be a potential candidate as fighting for the title."
So you think he can compete with Rea for the champsionship title?
"I think there are two riders who have the potential, and I think Bautista can be one of them for sure. But he needs to find the limit, and be consistent with it over the whole year, which takes some time."
What advice would you give to Bautista on switching from GP to WorldSBK?
"For sure he will know, that to race motorcycles is not like going to the moon – it's not so difficult. In the end it's about having the right attitude, the right people around you, having focus, and being concentrated on the work side. I think he has been in the right place and if he finds the right motivation he will do well. The tyres are a bit different, but in the end it is the motorbike that you race really fast, and in some ways he is similar to MotoGP."
Do you remember how hard the switch was for you from GP to SBK®?
"It is always is difficult to make a chance, even if you change from one team to another in the same championship or class. I think it's difficult from that side, but on another side it's a lot of motivation, because you get that from starting a new project. I think Bautista is making the right move at the right time."
What would you say are the main differences between the championships?
"In WorldSBK you have two races but the motorcycle is maybe a bit easier, as it is less technically regulated. But to reach the limit, and to get to the same levels of your rivals cannot come overnight. So you need to find the right team, with the right people and grow up, and try to build that confidence that can give you something else over the others."
Have you heard much about the V4 – do you think it will be a good bike for Bautista?
"A new bike and a new model is always question mark, especially for Ducati as it will be the first time with four cylinders. It will take some time I believe to set up and to be competitive, that Ducati will do the best job. They work hard and test a lot, so will start with a competitive bike.
"He will also be in a perfect team! It will take him some time to get used to the mechanics and the new bike and the tyres, but from the other side I think it's perfect because he can grow up together with the bike. He can build it around his own riding style, which his past experience will help with, but of course it will take some time."
Does it make you proud to know there is another Spanish rider with Ducati?
"Yes, I really like Ducati. I always feel proud when Ducati are winning. The title has not come yet, but I think they will reach it sooner or later and it's great to know Bautista is there. It's not only because he is Spanish, it's nice for me to know good people are at Ducati – I feel the same with Chaz Davies as I have a good relationship with him. I know they are fighting all the time to get to the top, and for sure the team is ready to win the title. I am always on their side, and it would be nice if they can succeed with Bautista, I wish him all the best!"
Enjoy some highlights from Checa's championship winning year with Ducati, and see how their final four races get on with the WorldSBK VideoPass.