Camier: "The laptimes were incredible, it made for some hard racing!"
Monday, 26 February 2018 10:55 GMT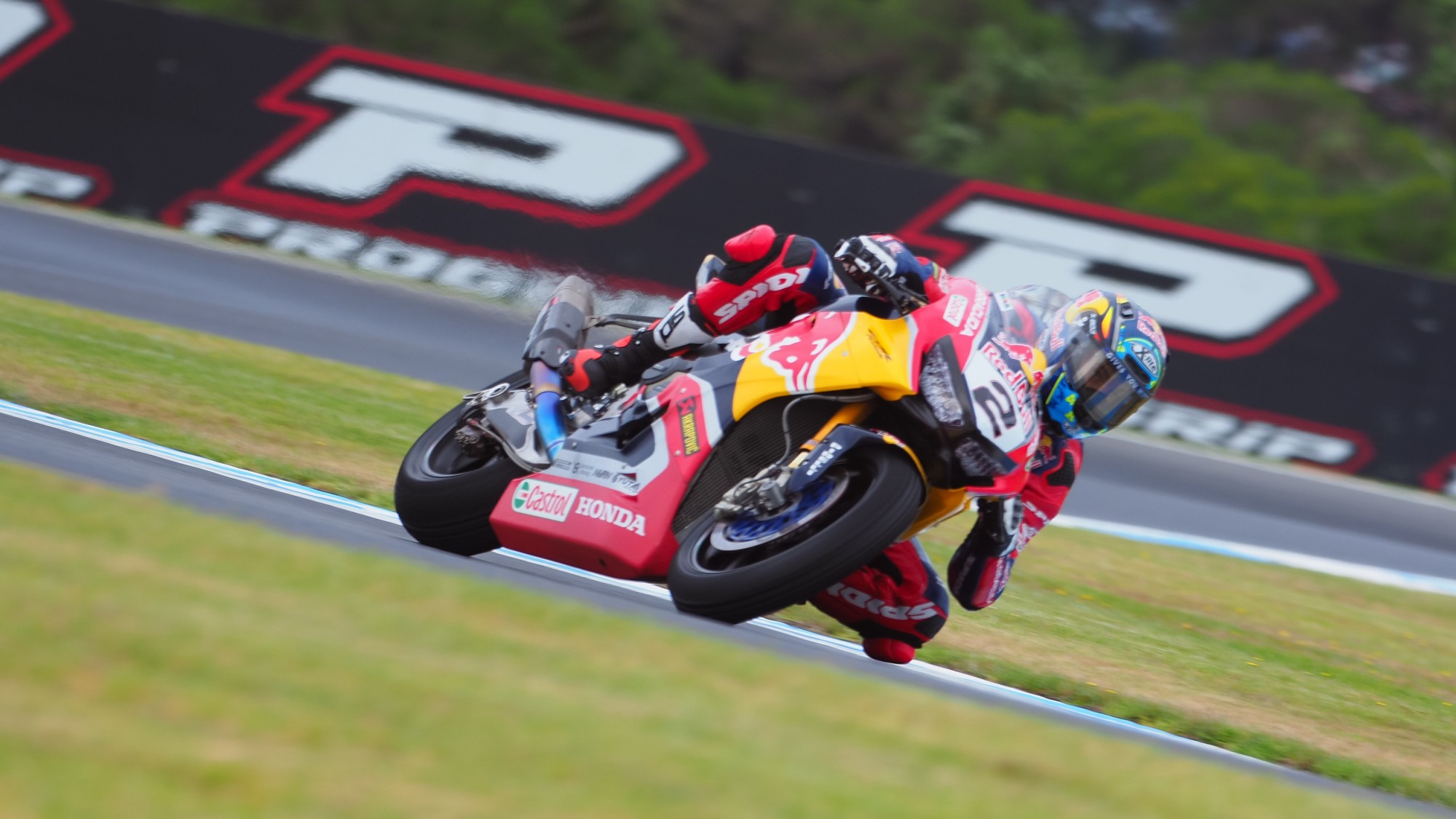 Red Bull Honda World Superbike Team leave Phillip Island with some solid finishes
After going second fastest on Friday, the first round of the season was off to a good start for newly-arrived Honda rider Leon Camier. Saturday proved a little more difficult as the Brit had a problem in Tissot-Superpole 2 and crashed out, starting further down that he would have liked, but it was good points on the board by the end of play as he came home seventh. In Race 2 the Brit went one better after battling it out in one almighty fight at the front.
"It was good! But I was trying to get to the front guys," explains Camier. "We were really strong in some areas and in others I was just losing a little bit. I couldn't quite get close enough at the exit of Turn 2 to go though 3 to try and pass into 4…it was happening every lap and the same out the final corner, we were losing. So it's a bit frustrating because I couldn't quite make the passes! But our pace was good, so happy with that. The laptimes were incredible. It made for some hard racing and everyone was pushing the boundaries, but it was good fun!"
After round one of the fight, the pit stop for most on the grid in the mandatory flag to flag was a slick procedure, and Camier particularly praised that - having been ready and raring to go just before the time was up on the pit intervention window. And looking towards the future, the Brit's positivity stays bright.
"The pit stop was absolutely perfect and the guys made such a quick change, we were ready to go! I'm happy with everything and we learned a lot. I hope we can keep chipping away, there's a few things we know where we can improve and what we need in future to help us go forward, so hopefully we can make a good result in the future and knock on the door to the podium as often as possible."
Meanwhile, Camier's teammate Jake Gagne says the race was more a bittersweet experience, after he crashed early on but was able to remount. Having made six starts in the series before his full-time debut in 2018, the American remains on a learning curve.
"It was a bittersweet weekend for me," says Gagne. "I made a lot of progress on the bike, but the crash today meant I couldn't get the result me and the Fireblade were capable of. In warm up I was in the top ten and in Race 2 I felt even better, but I got caught up with some other riders and when trying to make a pass at turn four, had the door closed on me and crashed." It wasn't game over though, and the American got going again and got some points on the board. "It was a real shame but at least I could recover to finish the race and score some points. Overall, I've improved my pace a lot over the weekend and got points in both races so it's something to build on. I wish we were going to Thailand tomorrow!"
It's not quite tomorrow but round two fires up soon, with Buriram hosting from the 23rd to 25th March.