Baz looks ahead to Silverstone ride, Portimao and beyond
Tuesday, 21 August 2018 12:35 GMT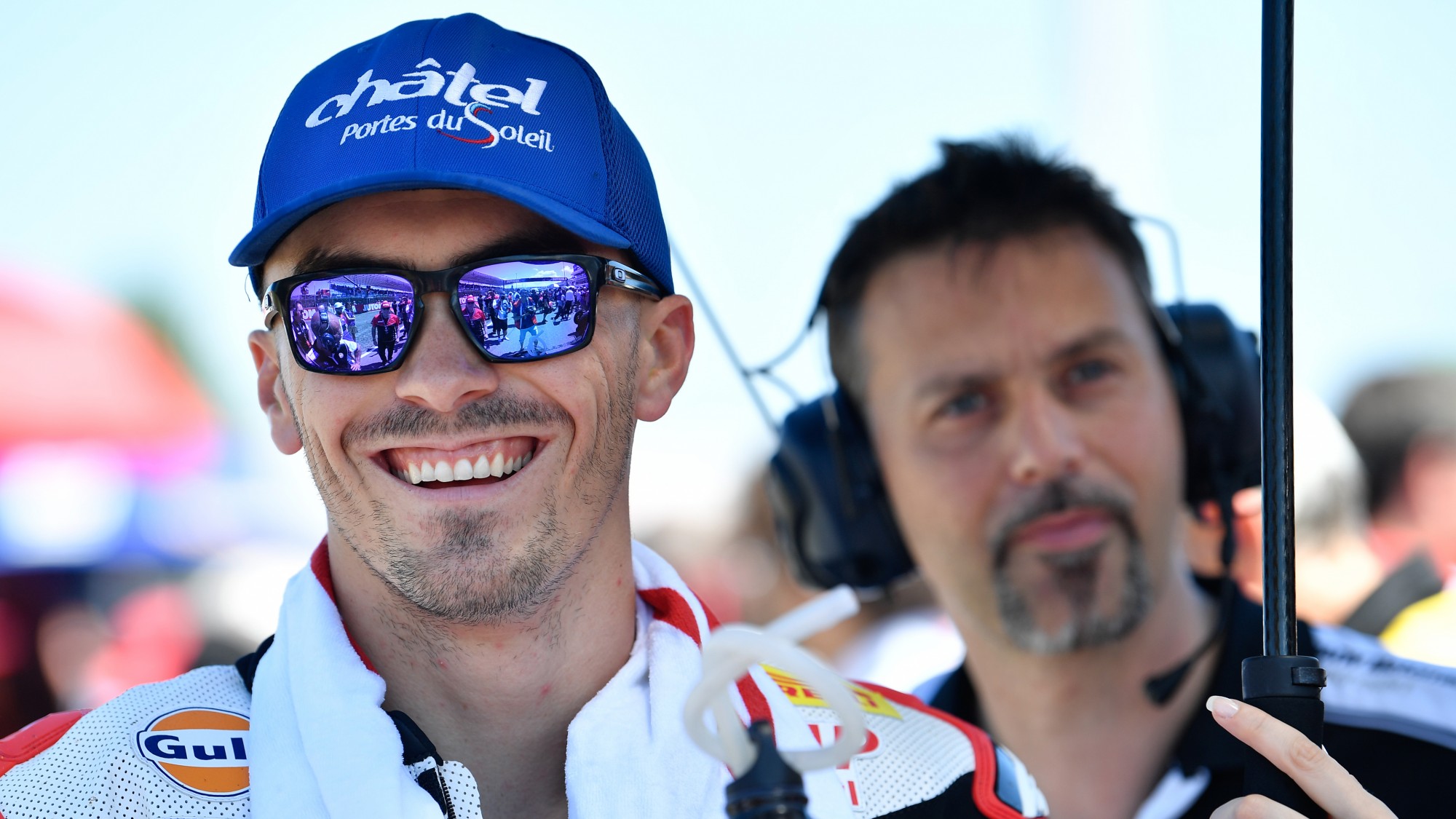 WorldSBK.com catches up with the in-demand Frenchman ahead of a busy few weeks
Making the step over from MotoGP™ to WorldSBK is no mean feat, and for Loris Baz (GULF Althea BMW Racing Team) he is set for the even bigger challenge of the switch mid-season, as the French rider will replace the injured Pol Espargaro this weekend at Silverstone after one year away from the premier class.
It's been a season for learning for the 25 year old, as he has had a tough season with the BMW S1000RR, but he has been putting his all in with his team and he's ready for a big fight in the final four rounds. We caught up with him ahead of the MotoGP™ weekend:
"I want to wish the best recovery to Pol," begins Baz. "The KTM ride happened really quickly on Monday after hearing from my manager. We had to get authorization from Genesio my team manager at Althea, to be able to ride the bike so a massive thanks to him, because I really want to do it! I am really happy and now I look forward to the weekend at Silverstone. I am not expecting crazy things, and I will just try to enjoy the experience."
With regards to the Official WorldSBK Portimao Test, he was never going to attend so he sees his weekend as an added bonus: "This test was not planned for us so I would have been at home riding some supermotard and running. It's much better to be at Silverstone riding a MotoGP bike, and I am not missing the test because of Silverstone. The team didn't plan to do this test, so we just have a few more weeks to wait before we are back on the Althea. I think this will be the best test and riding sessions I can have over the summer!"
But with a big switch from the MotoGP™ to the WorldSBK bike, he discusses the changes he will face: "For sure it's always a good opportunity for a rider to go into a factory team but they are two completely different worlds. The bikes are completely different, and the riding style is different, so I will have to adapt again the riding style from GP. It is a different style from SBK®, I don't think it will change anything for WorldSBK and the level we have there; it's two different weekends."
Reviewing his 2018 campaign so far, he has been putting his all in to get the results: "It's not been the easiest season, we are struggling a little bit with the bike and it's been like this from the beginning. The bike is better at some tracks, whilst at some it's a bit harder but we give 100% whenever we are on the bike – as does the team. We are just missing a few small things to be able to fight in front , we have a few races remaining and we will do our best to improve a bit. To get into the top five would be better for some races, it's not the season we were expecting but we never stop fighting."
Looking ahead to Portimao, the 25 year old can't wait to get back onto the rollercoaster: "It's a track I love, I have some great memories there. It's one of the best tracks, even if we have to deal with the bumps – it's one amazing track. It's not a track that suits the bike – we have not made the test in the summer so it will not be easy. But we had some good tests over the winter, so we will see. We are always trying to be close to the top five and top six like always this season, and are trying our best in every race."
Despite a difficult ride so far, he hopes to stay in the WorldSBK paddock: "I don't know anything about next year but I want to stay in WorldSBK and to try and find a package that means I am able to win races and fight at the front. But we don't have any idea yet where we can go. We are just trying to find the good package to fight in front, we are still waiting to see what BMW want to do but I've been talking with everybody – including Althea as I have a good relationship with them - and we will soon see what the future will bring."
Follow Baz's progress this weekend on MotoGP.com, or re-live his season so far with the WorldSBK VideoPass.