Baz: "We have started making some changes that seem promising"
Thursday, 25 January 2018 13:52 GMT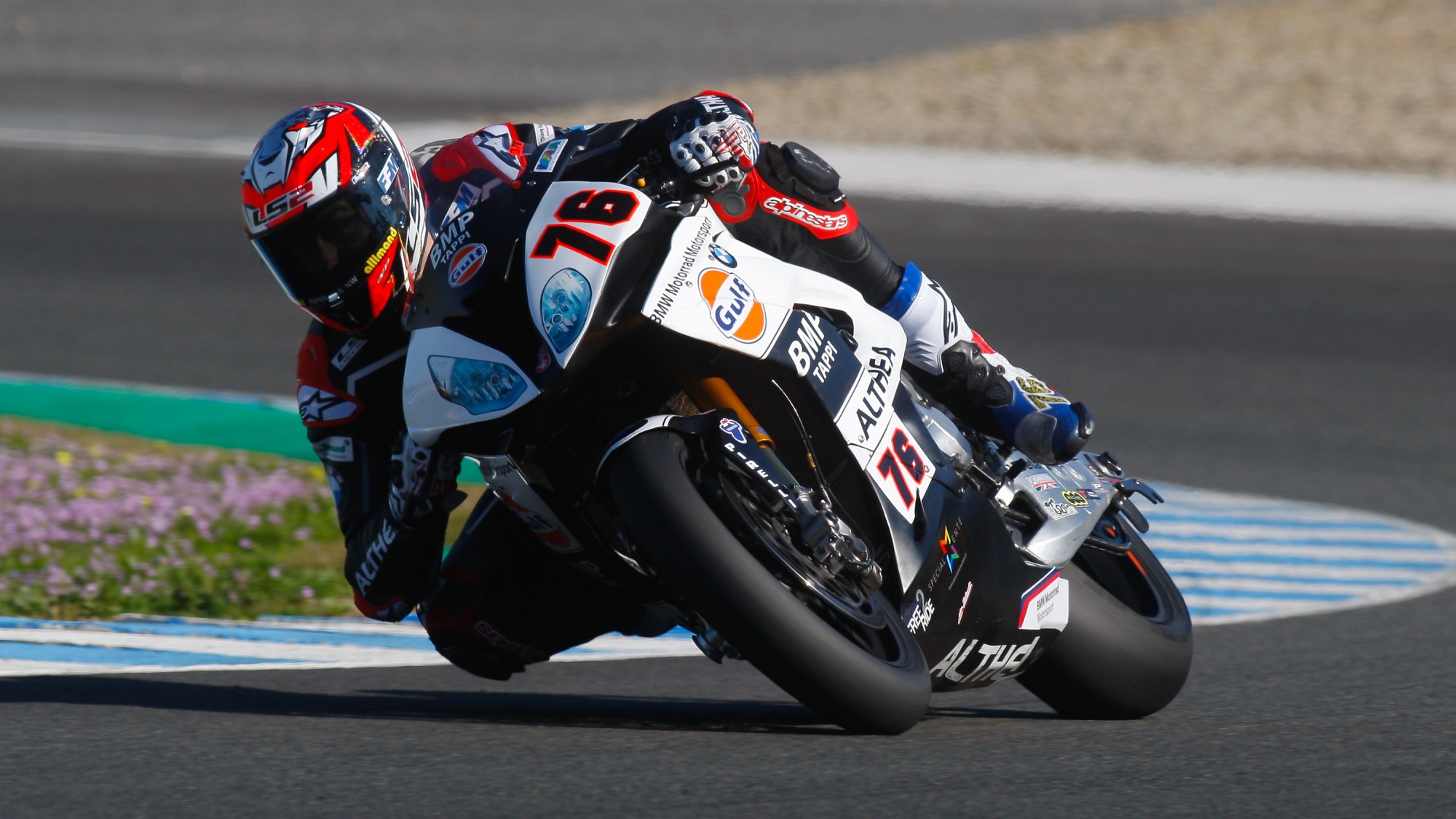 French rider happy with his return to WorldSBK
With the second pre-season test coming to a close, Loris Baz (GULF ALTHEA BMW Racing Team) was happy with his progress after just two tests with the German machine. Lapping at 1.40.707 around Circuito de Jerez, Baz came away with a positive feeling as the season draws ever closer.
One of the main changes for the Frenchman is the switch to Pirelli Tyres, but after putting in over 160 laps across the two days he was happy enough that he was able to get into a strong rhythm. Heading to Portimao next week to continue his pre-season regime, he will look forward to continuing to develop his feeling with the tyres and improve his overall set-up.
Baz explained: "We did a good job these two days. The lap times are maybe not impressive, however, my conclusion is quite positive. We continue to understand the bike. I am still struggling a bit to go fast with new or soft tyres, we have not mastered everything yet, but we are improving step by step. I am finding my pace and a feeling with the Pirelli tyres. The objective of this test was to reduce the amount of work we still have to do. I did not take long to get into a rhythm and did more than 160 laps. We have started making some changes to the set-up of the bike that seem promising. Now we are focused on the next test in Portimão, where we will be looking to get closer to the limit and move up in the classification. I think it will be important to ride on a different track in order to understand how to master the bike in different conditions."
Take a look at the highlights from the test, or how Baz gets on with his pace ahead of his return to the WorldSBK championship in February, all with the WorldSBK VideoPass.