Assistants matter more than you think
Friday, 3 August 2018 11:05 GMT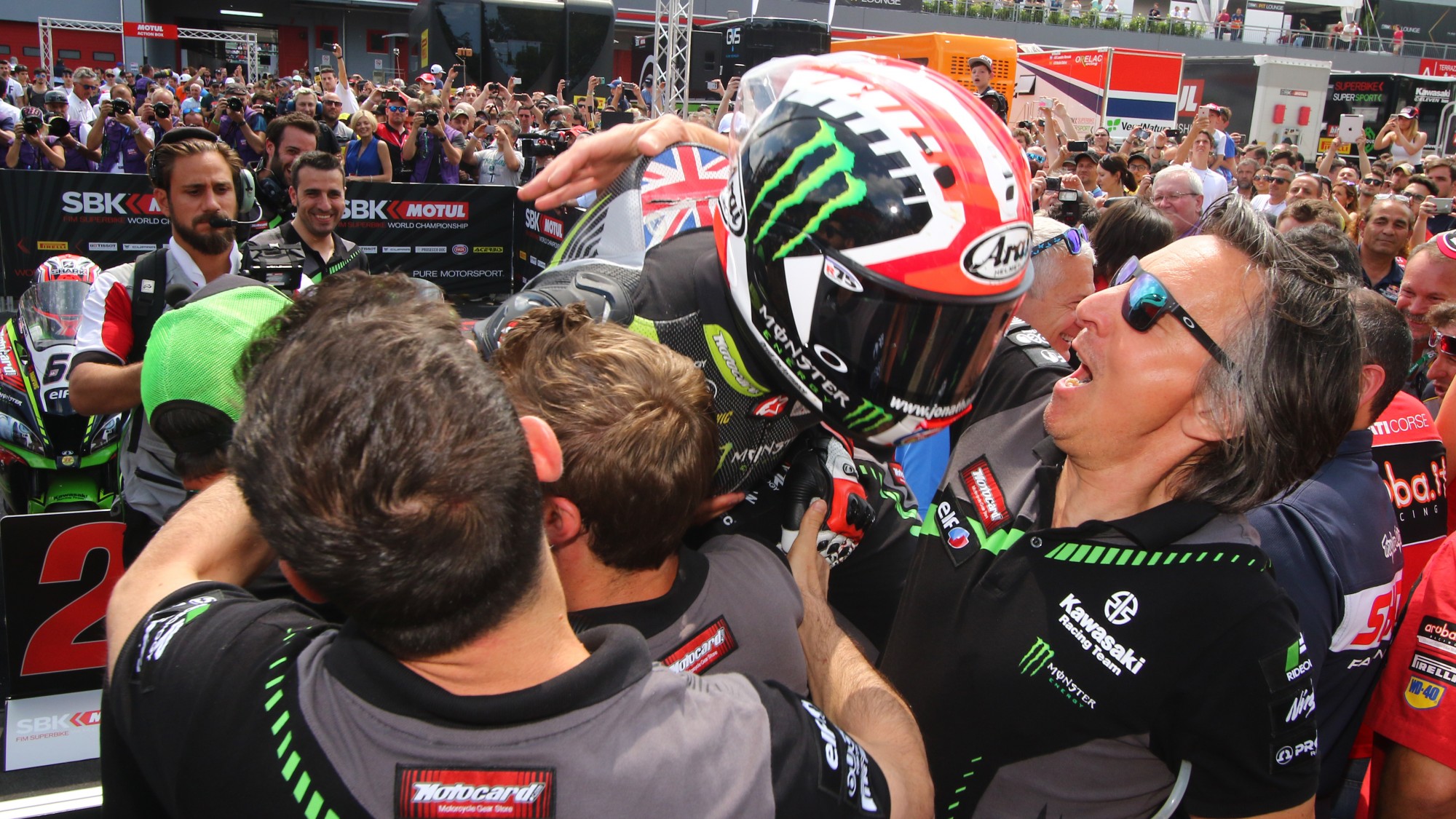 Rider's don't always travel to races alone, but how much of an impact do their assistants have?
Racing can be a lonely sport, and as glamorous and exciting the travelling circus can be there are certainly it's downsides. With a renowned family atmosphere, the MOTUL FIM Superbike World Championship riders can be surrounded by friendly faces, but when it comes down to preparing for the battle on track, they need to act like the athletes they are.
Racing can be known as a team sport, but when the fight comes down to a last lap battle its ultimately down to the rider to plan his final attack to precision and take the win. Of course, their teams are involved, but it requires a strong mental state to be battling out on track with your rivals – some of which can be relatives, friends or neighbours. So how do the riders do it? You often see top athletes preparing for a big match as a team, for a big run with their coach and trainer or for a fight with their team in their corner.
This is no different in racing, as riders have people in their corner to keep them concentrated, focused and happy. As the racing world continues to grow, so does the PR world and riders are often busy with interviews, PR requirements and activities throughout the weekend.
Needing to keep focused and getting their equipment, food and drink ready is an important side of racing, that could be overlooked. Reigning world champion Jonathan Rea (Kawasaki Racing Team WorldSBK) travels with his assistant Kev Havenhand, and explains how important Kev is to him: "I couldn't think of life at the track without Kev, he takes care of 90% of the things that happen on a race weekend, and I just worry about the riding. Right from arranging all my kit with people like Alpinestars and Arai, I never have to worry about ordering and everything is just there. He looks after my motorhome, his job description is so big – he helps with the kids, he's just our personal assistant on the weekend."
It's not only having leathers and helmets ready, it's also about having a companion, as even days surrounded by people can be lonely: "When Tatia (Rea's wife) isn't around, I like having company and it's good Kev is there. Fabien Foret has joined my inner circle now too and he's really really good, but from an assistant point of view that I couldn't do it without Kev."
Pata Yamaha Official WorldSBK Team's Alex Lowes shares a similar view point to Rea, as Lowes has Dave Ryan with him throughout the season – a former athlete himself. Understanding Lowes' needs are important, they seem to have found a great combination: "It works really well, he can't help me with any riding but that's actually quite good because when we go back to the motorhome or away from the garage, we're not thinking about it too much. He understands the sporting side of it from his boxing background, he knows how I need to be mentally prepared for the race, we enjoy it and its really good help for me."
On top of his needs out on track, Lowes and 'Rocky' are also good friends, which can again help throughout what could be a lonely weekend: "He helps me mentally, we're good friends anyway regardless of him helping me in the job but he helps me a lot. He helps me appreciate a lot of things as well, as we're going all around the world racing bikes and living the dream so it's really good. He's a good addition to me and it takes a lot of pressure off me and stops me falling out with my wife as well!"
For Leon Camier (Red Bull Honda World Superbike Team), the British rider has been on both sides of the job – helping out Broc Parkes for a race when he raced in MotoGP™ in 2014. Not quite able to get the full experience out of one race, Camier has an assistant with him for his WorldSBK races, and hails how it allows him to keep his mind on the important things: "It's a massive help, especially with our schedules as there's so many things to organize. It allows me to sit and concentrate and work on the bike with the team. I always have my food prepared, everything works on time and my kit is always organized so it's a lot calmer. There's no stress of thinking where something is, it's all done and easier."
Of course, having an assistant isn't essential and you see many riders without one who continue to succeed and are happy around the paddock. It's all down to personal preference, but it's easy to see how important they can be not only with the increasing media requirements, but just to travel with a friend.
Enjoy all the action from the start of the season, and see our riders – with or without an assistant – battle it out on track with the WorldSBK VideoPass.