A journey from racetracks to cobblestones
Tuesday, 17 April 2018 13:23 GMT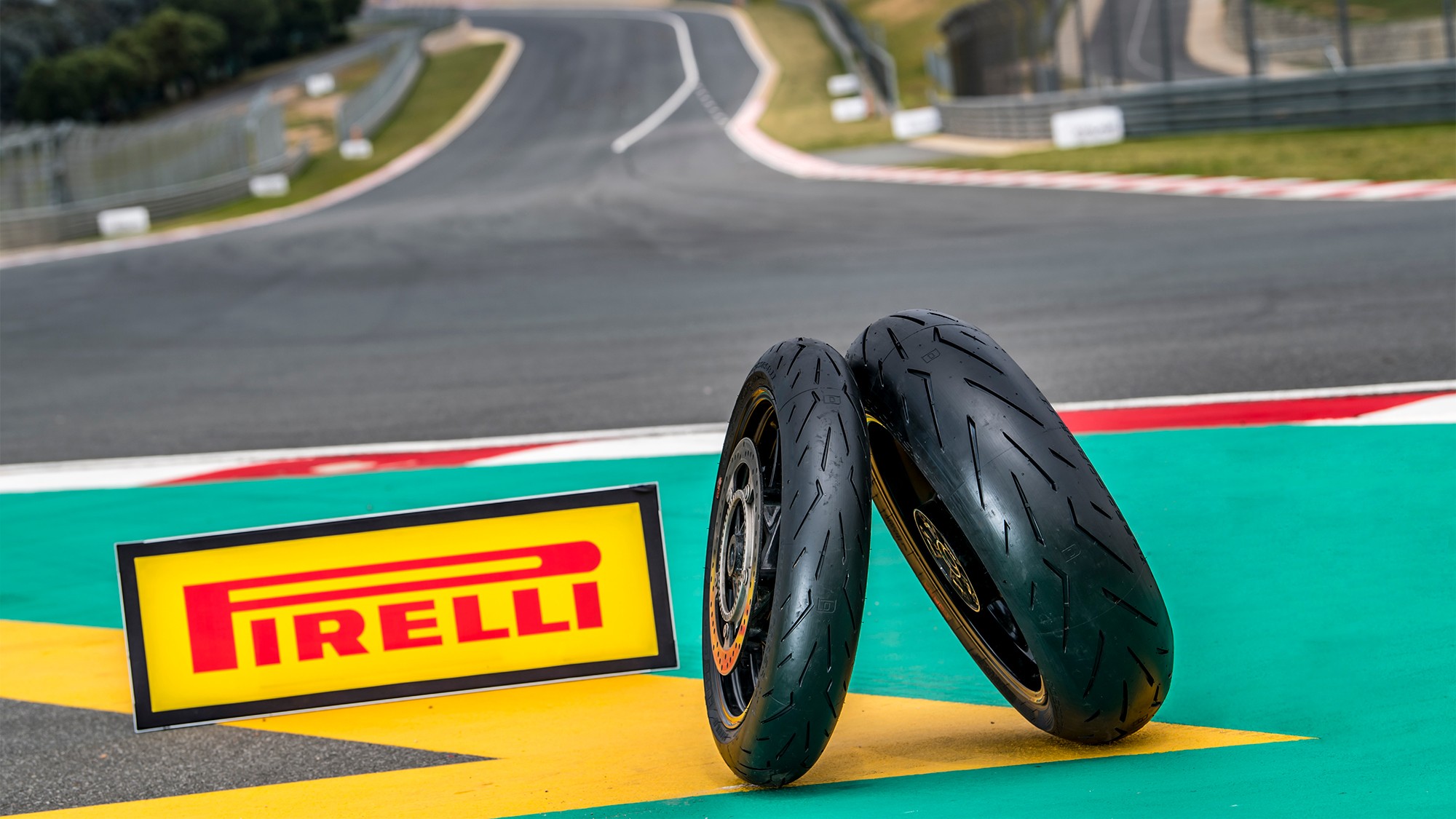 How the technology behind WorldSBK tyres makes its way back to the street
Thirteen Rounds, twenty-six races, Superpoles, dozens of Free Practice sessions, and lots and lots of testing… The MOTUL FIM Superbike World Championship bikes run hundreds of kilometres every weekend on their Pirelli race tyres, which are preceded by hundreds of hours of testing of the tyres themselves. WorldSBK wheels need to be examined to the tiniest of details, prepared to the utmost quality to ensure the best conditions for our WorldSBK riders.
As with the motorbikes themselves, there is an intricate link between what tyre solutions are available to the riders and the fans. The entire philosophy of the competition is to keep as close to the street as possible, and as such the tyres available to the teams are production tyres, not prototypes.
This produces an interesting dynamic, particularly taking into account the different necessities of a WorldSBK rider and an amateur motorcyclist. In keeping in line with the spirit described above, every investment, every ounce of research made at the top level finds its way down to the bottom.
One example: while WorldSBK riders have access to different tyres depending on the weather conditions they face at each Round, this is obviously not an option for most two-wheel aficionados. As such, the Pirelli wheels sold at any dealership integrate a mix of these compounds, very similar to those examined in WorldSBK, into one single tyre.
Another feature shared between the WorldSBK circuits and the roads of the world is a high-modulus Lyocell fibre casing, used on the rear tyre of Pirelli's products. Originally developed with the WorldSBK championship in mind, this one-in-a-kind technology decreases the wear-and-tear that both street tyres and race tyres can endure, particularly from rough surfaces. WorldSBK fans who want to emulate their heroes need their Kawasaki ZX-10RRs, Honda CBR1000RRs or MV Agusta 1000 F4s to run untroubled anywhere, be it asphalt or gravel, concrete or cobblestones.
The philosophy of WorldSBK demands that every manufacturer, supplier or other to keep as close to its roots as possible. What other fascinating technological advances will cross the path from the WorldSBK paddock to streets around the world?
Catch all the updates, highlights and features from WorldSBK action, thanks to the WorldSBK VideoPass.