2019 British Talent Cup candidates announced
Wednesday, 22 August 2018 20:06 GMT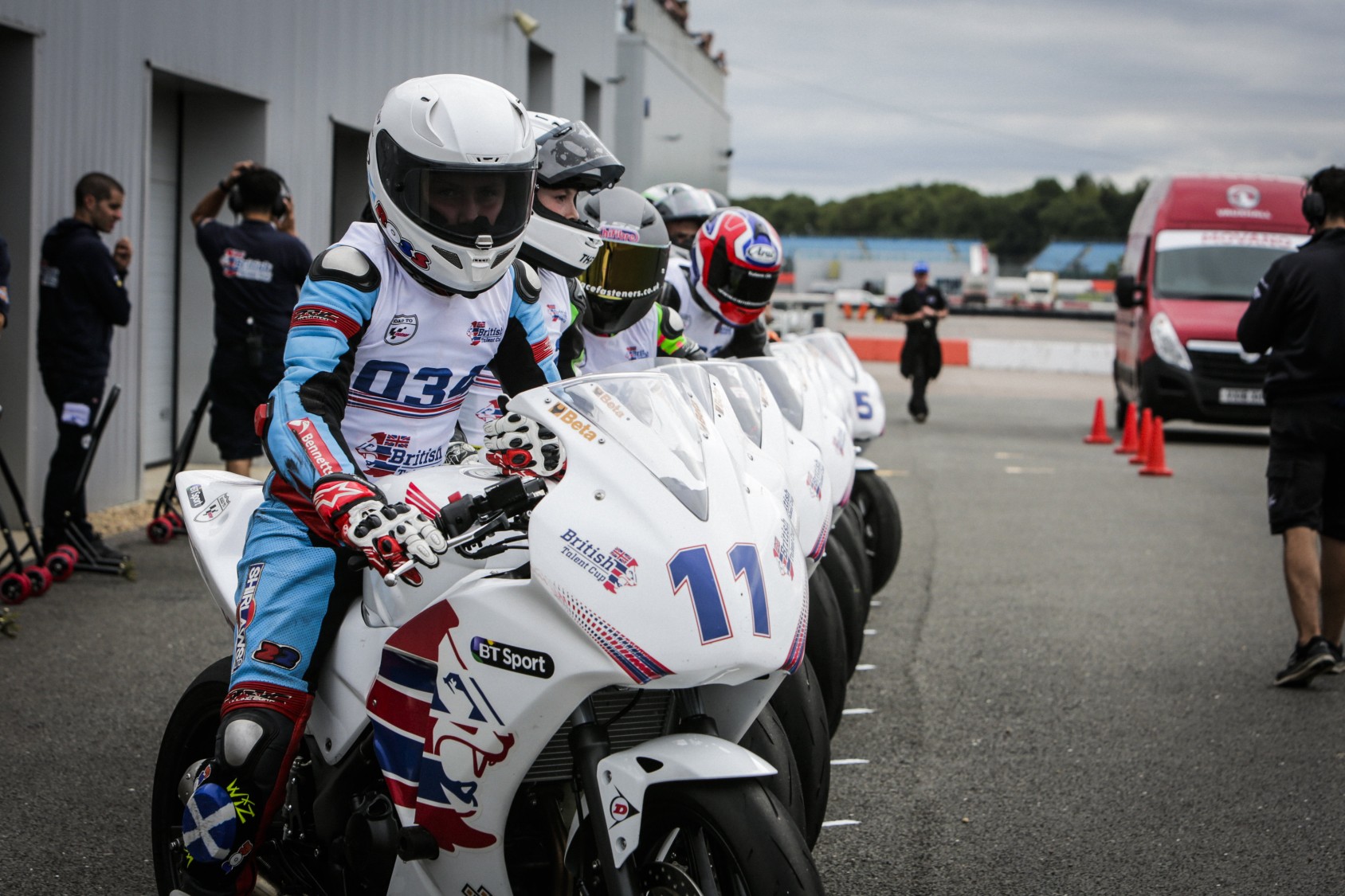 12 names are in the running to join the grid next season after the Selection Event, with the final announcement made after Valencia
The British Talent Cup Selection Event to choose the candidates for next season has now concluded at Silverstone. After inscriptions on Tuesday and a day of track action to assess the new crop of hopefuls on Wednesday, 12 names were decided upon by the committee and they're now in with a chance at joining the grid next season.
The Selection Event went smoothly under cloudy but dry skies at the Stowe Circuit at Silverstone, with more than fifty prospective candidates put through their paces on track. The BTC committee, led by Talent Promotion Director Alberto Puig and Special Advisor Shuhei Nakamoto, then gathered to make their final decision on the riders who will be candidates for a place on the grid in 2019. Thereafter the 12 chosen riders were announced, bringing the Selection Event to a close for this season.
After the final races of 2018 in Valencia alongside MotoGP™ in November, the final list of those who will compete in the 2019 British Talent Cup will be decided – with some names returning from 2018, and the 12 new hopefuls from the Selection Event also candidates for a place.
On Thursday the candidates will now join some 2018 BTC riders at the Day of Champions in aid of the official charity of MotoGP™, Two Wheels for Life, before Round 4 of the British Talent Cup lights up Silverstone this weekend. Race 1 is on Saturday at 16:30 (GMT +1), with Race 2 underway at 16:00 on Sunday.
| | | | | | |
| --- | --- | --- | --- | --- | --- |
| ID | FIRST NAME | LAST NAME | AGE | NATIONALITY | GENDER |
| 12 | Jacob Christopher | CLARK | 15 | GREAT BRITAIN | Male |
| 14 | Torin Sian | WOODCOCK | 13 | GREAT BRITAIN | Male |
| 24 | George William | HOPPER | 14 | GREAT BRITAIN | Male |
| 28 | Osian | JONES | 13 | GREAT BRITAIN | Male |
| 31 | William | LATHROPE | 15 | GREAT BRITAIN | Male |
| 32 | Harry Anthony | LEIGH | 14 | GREAT BRITAIN | Male |
| 33 | Jamie Andrew | LYONS | 13 | IRELAND | Male |
| 34 | Ross David | MAGUIRE | 13 | GREAT BRITAIN | Male |
| 39 | Edward Andrew | O'SHEA | 11 | GREAT BRITAIN | Male |
| 42 | Elliot Henry | PINSON | 15 | GREAT BRITAIN | Male |
| 47 | Zak James | SHELTON | 14 | GREAT BRITAIN | Male |
| 52 | Corey Alexander | TINKER | 12 | GREAT BRITAIN | Male |