2018 bLU cRU line up announced
Friday, 10 November 2017 09:51 GMT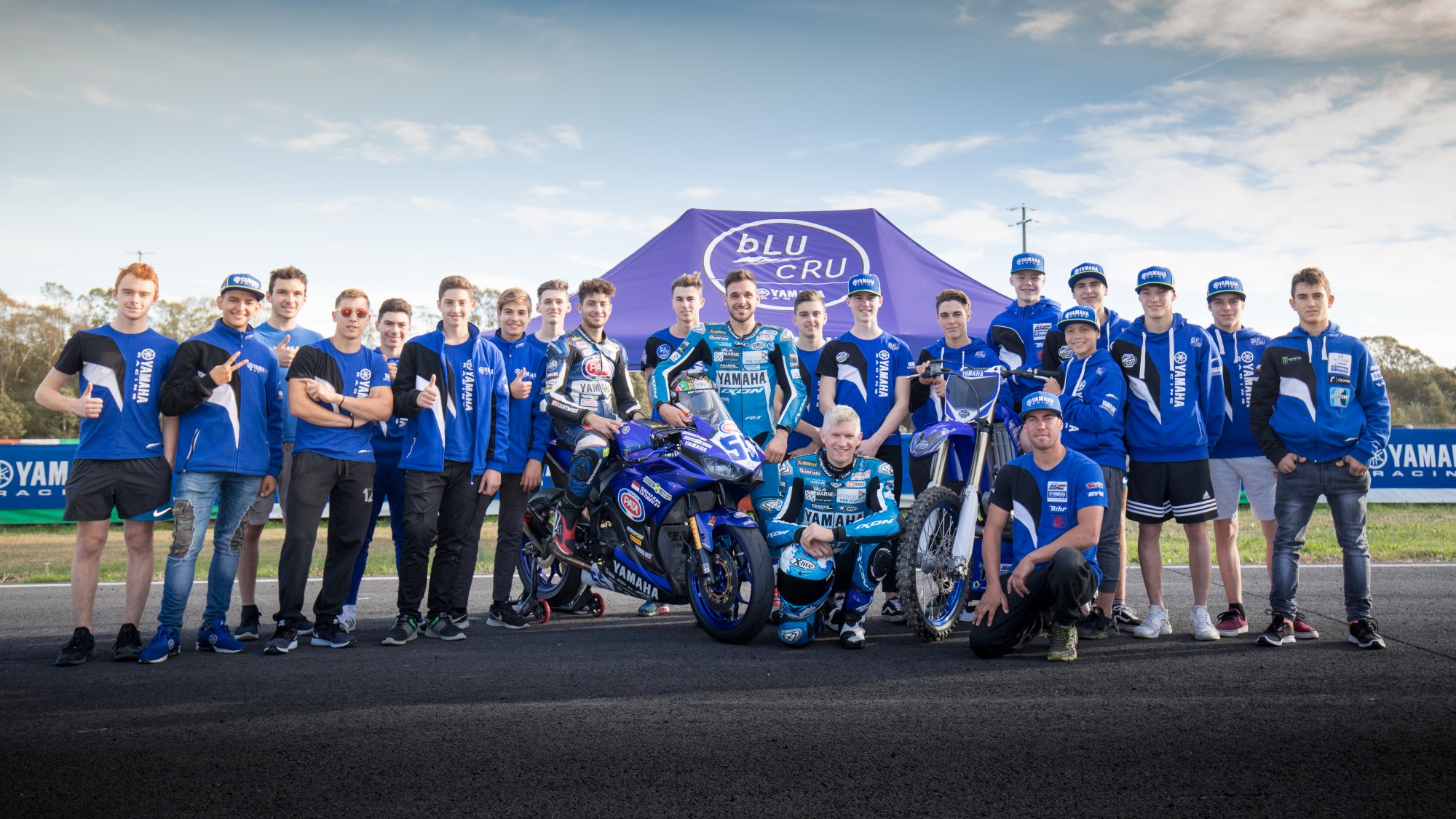 Yamaha announce which youngsters will be taking on the WorldSSP300 series
Fresh off the back of a stunning season for Yamaha in the MOTUL FIM Superbike World Championship, they have announced the six new riders who will take part in the 2018 bLU cRU scheme. Riders will battle it out throughout the season to win the Cup, and in turn secure themselves an official Yamaha supported ride in a higher class the following year.
Following a masterclass held in Italy, which saw the potential riders put through their paces by some of the bLU cRU ambassadors all under the watchful eye of Alberto Barozzi, Yamaha Motor Europe's bLU cRU Racing Manager, they were then selected to compete in the FIM Supersport 300 World Championship for 2018.
Riding in the cup next season will be: Italians Luca Bernardi, 16 and Alessandro Arcangeli, 16, Dutchman Dennis Koopman, 20, Notis Papapavlou, 17 from Greece, French rider Hugo de Cancellis, 16 and the 18-year-old one event rider winner Galang Hendra, who took the final race victory of the season around Circuito de Jerez.
2017 bLU cRU cup winner Alfonso Coppola explains his thoughts: "The Masterclass was quite simply incredible! To get to ride with all these young talented guys was brilliant and to learn from David, Niccolò and Federico was incredible for them...and for me! It was great to be able to pass on my experience of riding in WorldSSP300 for Yamaha this year and I feel that the new bLU cRU line up is very strong, they are young, fast, and have great attitudes. I think the quality of the riders reflects how much effort Yamaha have put into bringing through the best young talent and I hope the guys continue to work hard and make the most of this incredible Yamaha support."
Alberto Barozzi , Yamaha Motor Europe's bLU cRU Racing Manager adds: "The first R3 bLU cRU Masterclass completed the 2017 program, where the best riders in their respective national R3 Cups/Challenges from around the Europe where picked to come to this event. Overall, I am so happy with the results, all 11 riders did an incredible job, not just on track, but off it as well. I truly hope each and everyone one of them took something away from this unique experience, getting to spend two days learning and riding with our bLU cRU Ambassadors. The final selection was very tough, as everyone performed so well but the five that have been selected, alongside Galang Hendra, should be delighted with their achievement as they have earned it. There are all young, fast, and hungry for success and will be excellent additions to the Yamaha family. We will do our best and use all of the resources at our disposal to support them next season as they compete in the WorldSSP300 Championship and I think they will make us proud. I would like to thank all of the Yamaha Motor Europe staff involved in this event, Team MotoX Racing for providing brilliant support throughout the two days and, of course, the bLU cRU Ambassadors David, Niccolò, Federico and Alfonso. This is just the beginning of the Yamaha adventure for these six young riders!"