bLU cRU riders help the stars of tomorrow
Tuesday, 31 October 2017 11:32 GMT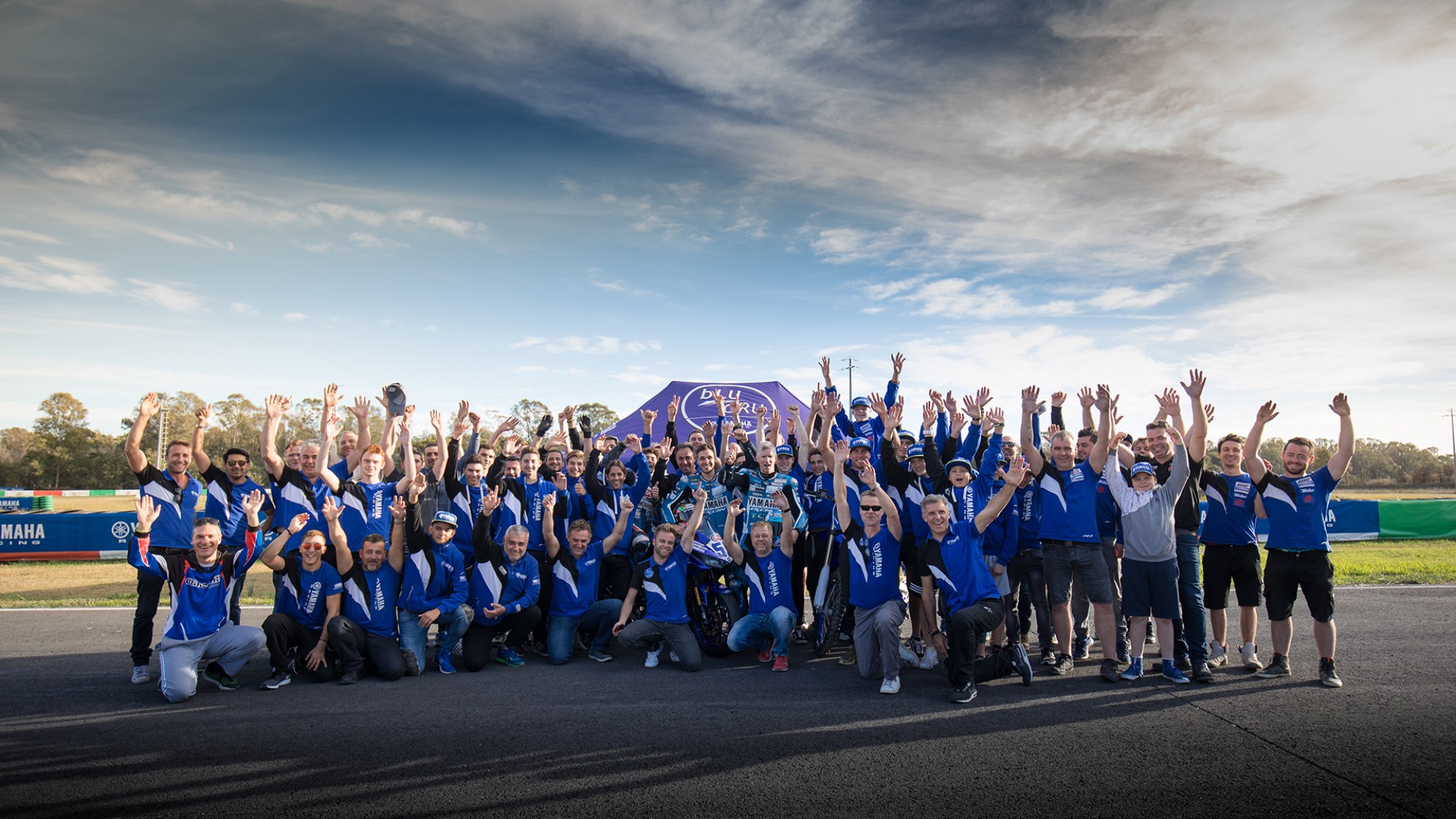 Inaugural masterclass held for young Yamaha hopefuls
With the 2017 season coming to a close, thoughts are now turning to preparing for 2018 and Yamaha are beginning to select their bLU cRU contender, putting 11 young riders through their paces in the masterclass, in order to determine who will make it into the 2018 Yamaha R3 bLU cRU Challenge. With help from 2017's heroes Federico Caricasulo (GRT Yamaha Official WorldSSP Team), 2017 bLU cRU winner Alfonso Coppola (SK Racing) and team-mates David Checa (GMT94 Yamaha Official EWC Team) and Niccolo Canepa (GMT94 Yamaha Official EWC Team), they began to understand what it takes to be a bLU cRU rider.
Held in Italy, the masterclass saw the young riders introduced to all elements of racing ahead of the announcement of the final six riders on 1st November. Taking part in the masterclass, the riders were able to take advice from their mentors throughout two days, with Yamaha Motor Europe's bLU cRU Racing Manager Alberto Barozzi present to keep an eye on the potential future stars.
Designed to cover every aspect of racing they may be set to encounter, the riders were put through their paces and able to learn how to improve: their riding styles, how to get the best set up from their R3's as well as how to prepare mentally and physically for a full racing season with a world championship.
Federico Caricasulo said of the experience: "The first R3 bLU cRU Masterclass has been an amazing experience! The young riders were excellent and showed a great attitude, plus they were pretty quick so it was also good training for me to ride with them. It really was an honour to be a part of the Masterclass, providing advice and helping to assess the riders, plus I had a lot of fun riding the R3 on track with all the riders and my colleagues and it was great to see how much progress everyone made over the two days."
Alfonso Coppola, who has benefitted so highly from the scheme added: "For me, this has been a great experience working with David, Niccolò, Federico and all the young riders! It is a big opportunity for all of them, as I found out this year after being selected to take part in the first Yamaha R3 bLU cRU Challenge, and it was great to be able to pass on what I have learnt to the guys. It is an amazing project, to be able to get advice from World Champions like David and Niccolò and someone as good as Federico is a once in a lifetime opportunity and I learnt a lot too. The focus was not just about how to be fast on track but also how to prepare the bike and yourself in the best way possible, mentally and physically, so that you can always give your maximum."